The Department of Social Services in the Emirate of Sharjah, in cooperation with the Ministry of Health and Community Protection, initiated seasonal influenza vaccinations for the elderly in their homes, with the aim of providing protection against common viruses, preserving their health, and avoiding the hassle of going to hospitals or health centers to obtain preventive vaccination especially during this critical period in which the elderly prefer to sit at home.
The Department of Social Services confirmed that in the first phase it targeted all its elderly members in Sharjah, Dhaid, Al Hamriya, Al Madam, Al Bataih, Kalba, Khor Fakkan, Dibba Al Hosn and Al Maliha .. indicating that the initiative period extends until the end of January of next year 2021. In addition, it is possible to request vaccination for the elderly in the emirate by calling the toll-free number 800700.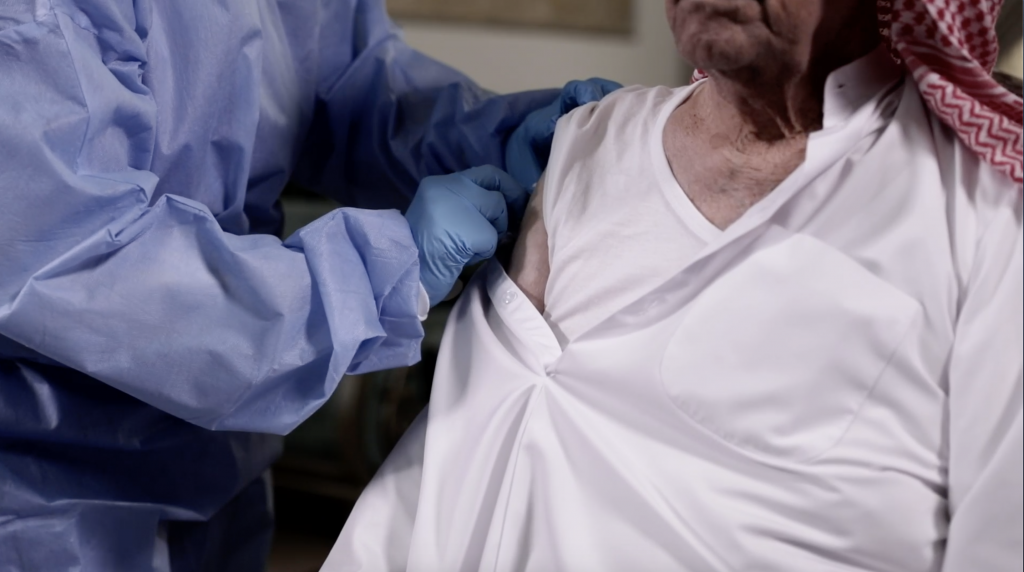 The initiative to vaccinate the elderly comes within the framework of the efforts of the department and its partners from the health authorities of the Ministry of Health and Community Protection to implement initiatives concerned with serving and protecting elderly parents while they are in their homes, enhancing their safety and meeting their health needs, in a way that guarantees them the necessary health care while in their family surroundings. Subject to the precautionary measures and preventive measures applied in the country.