The Sharjah Youth Foundation affiliated with the Rubu 'Qarn Foundation for the Industry of Leaders and Innovators, in cooperation with the Emirates Astronomical Society, organized two training workshops in conjunction with the World Space Week, "4 to 10 of October," with the aim of developing the knowledge of its members of the importance of science Astronomers learn about the reality of the universe in which we live and train them in the basics of astrophotography.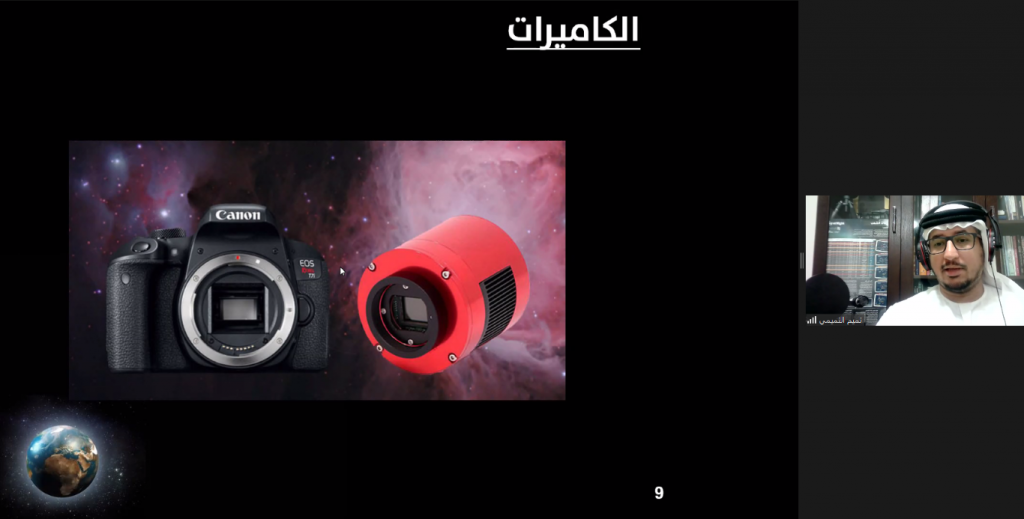 The two workshops were presented through visual communication techniques Tamim Salem Al-Tamimi, an astronomer photographer at the Emirates Astronomical Society. In the first workshop titled "Introduction to Astrophotography", he touched upon introducing the participants to astronomy, which is concerned with studying the movement of planets and stars, and the extent to which people need this science to identify the times of the new moons.
The affiliates were introduced to the principles and techniques of astrophotography, the most important tools and equipment required for astrophotography, which include cameras, their types and characteristics, photographic filters, their types, and the most important differences between them, in addition to the computer programs used in astrophotography and image processing. Astronomer and the timing for this type of trip.
Al-Tamimi reviewed a group of interesting astronomical photos that he took to stimulate the passion of photography enthusiasts and encourage them to learn the skills of photographing the sky and the planets and stars it contains.
The second workshop titled "Telescopes … How do they work and what are their types" focused on introducing the affiliates to the telescope and a history of it, in addition to a detailed explanation of the main types of telescopes that include reflecting telescopes, refractors, and kasgren, the importance of each of them, the mechanism of work, and how to choose the appropriate type.
The affiliates are acquainted with the types of bases on which telescopes are installed, which include "equatorial, azimuthal and dobsoni", how to control the movement of telescopes in different directions, either manually or electronically, and their importance for observing and photographing astronomical phenomena and events.