This pandemic time was unbearable to hotel and fast food industries. Most of them are closed by this time, while some other look for how to survive. Meanwhile, one new Sharjah restaurant has found an ingenious way to help. Spice Grill, which is set to launch at Al Majaz Waterfront complex on Saturday, October 24, has only hired staff who have been made redundant over the year due to Covid-19. This includes everyone from waiters to chefs.
Filipino entrepreneurs Cristine Caringal-Melad, 35, and Lourds Adalia-Evertse, 34, made the decision while they were hiring in July and August. "We've all been affected by the pandemic in one way or another. For us, it was setting up a business which was constantly pushed back," says Adalia-Evertse.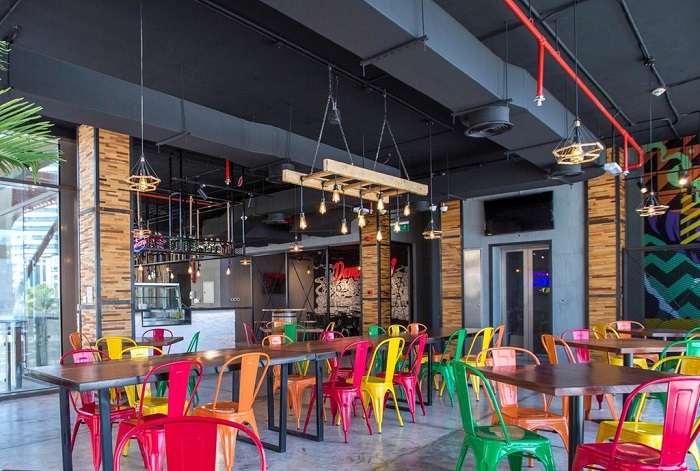 "We were wondering how we could make a difference in our community, add value to the economy. The food and beverage industry, in particular, was hard hit and we were interviewing many candidates who had lost their jobs and were slowly losing hope. After hearing their stories, we decided that we wanted to make a difference. We made the conscious decision to prioritise those candidates that really needed help with employment rather than those who are looking to make a career progression," she says.
The stories are emotional indeed. Adalia-Evertse lists a former hotel staff member who had experience as a cook in his home country, but had taken a job in another sector in the UAE to pay the bills. When he was let go from that line of work, he had lost hope of finding his way back to the restaurant business before he chanced upon the position with Spice Grill.
Another staff member with 12 years of hotel experience had been unemployed since March and had no choice but to leave the country. She was hired by the restaurant after a round of interviews. While in her training process, she got an offer from a big hotel which she declined. "She wanted to stay with us because we took her in when she needed help," Adalia-Evertse explains.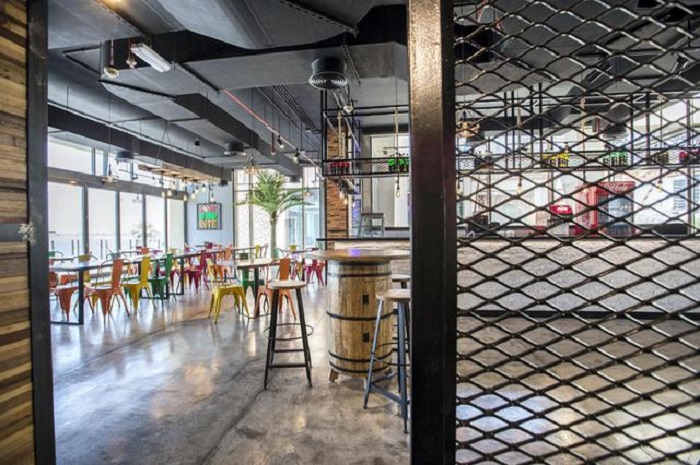 "When hiring, we had this principle that the person had to be passionate about the work they do and have good character. It wasn't just about skills – after all, skills can be learnt from experience as you go along. But we are really happy since we managed to find incredible skilled people with a great attitude. These are people who have stood strong throughout this pandemic and we will surely stand by them," adds Caringal-Melad.
The restaurant has currently hired 17 such candidates with another six on a short list. If things were to get busy at Spice Grill, which can seat 300 with indoor and outdoor seating, then they plan on hiring more staff.
With the cooler months coming and its outdoor seating area offering scenic water views, there is definitely scope for some busy evenings. The duo says it took them almost eight months to find the right location. "We finally decided on Al Majaz Waterfront because what could be better than eating fresh seafood while facing the water?" says Adalia-Evertse.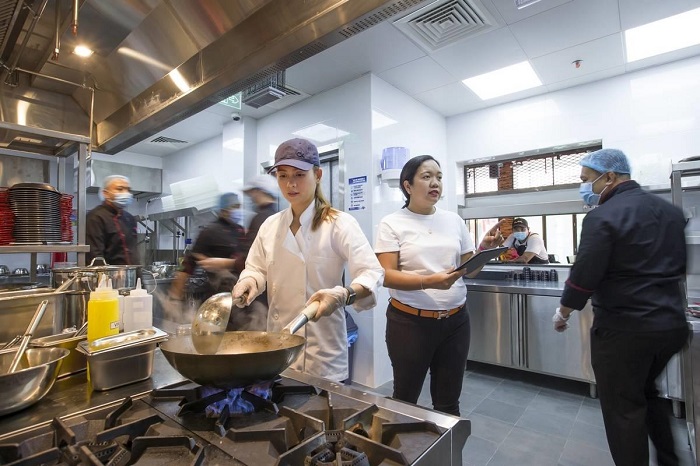 "We've made a lot of careful decisions when it comes to choosing the interiors," adds Caringal-Melad. "It's colourful, but with a lot of wooden elements. A high ceiling, lots of space. We want it to feel like home."
Feeling like home is important since its food is all about the boodle fight concept – the Filipino culinary experience that does away with knives and forks, and encourages people to grab gloves and eat with their hands instead. "It's a Filipino terminology with origins from the military wherein food was laid out on the table and soldiers had to 'fight' to eat. But it has been since developed into a family concept. Now, it's about sharing, connecting and communicating with your family and loved ones over a meal," explains Adalia-Evertse.