The UAE Special Olympics and National Ambulance renewed their commitment to strengthening their successful strategic partnership in its first year, after launching several joint programs and initiatives, and it was agreed between the two parties to extend that partnership for another two years.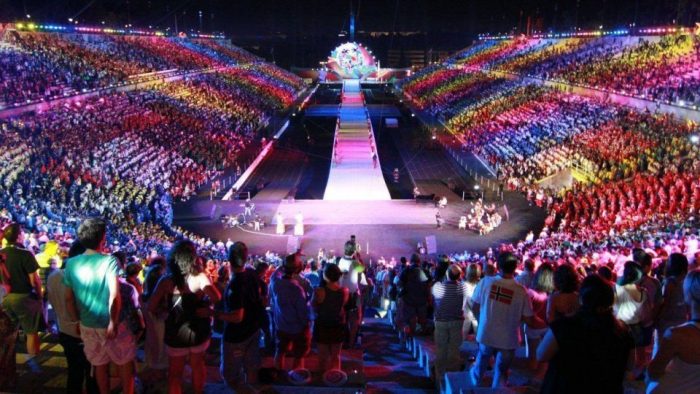 This came during the hypothetical meeting held between the two parties, in which it was agreed to continue to work on the provisions and provisions of the Memorandum of Understanding that was concluded in 2019 within the framework of joint cooperation to enable the group of people of determination, and to enhance their active participation in the sports scene in the country by providing a supportive environment to maintain their safety while practicing Sports activities.
The partnership between Special Olympics and National Ambulance resulted in the provision of training programs in support of the champions of special sports and their surroundings, and extended over the past year, and focused on consolidating the principles of first aid and appropriate procedures to deal with emergencies and stadium injuries by organizing a group of training courses and direct virtual workshops, Provided by the National Ambulance for employees and associates of Special Olympics, clubs, centers, and people working in the sports sectors concerned with the categories of people of determination in the country.
In response to the global challenge of the Covid-19 pandemic, the National Ambulance, in cooperation with the UAE Special Olympics, provided a community-based educational platform on the Internet to raise awareness of Covid-19, how to prevent it, limit its spread, and the individual and institutional precautionary measures to be followed, and this awareness platform was circulated to the Olympiad community The UAE special, including all employees of clubs, centers and sports bodies, including teachers, coaches and administrators, as well as the parents of the players.
This ongoing partnership will continue cooperation in the fields of enhancing the safety of the people of determination in the UAE society, including providing emergency services to cover the various sporting events of the UAE Special Olympics, providing training opportunities for Emirati Special Olympics cadres and those interested in sponsoring and training people of determination, and continuing to spread and consolidate the culture of aid among individuals. The community and among the supportive and interested groups working in the sports sector for people of determination and the activities of the UAE Special Olympics Foundation and athletes.