Camel Al Asifah continued its remarkable brilliance in the Marmoom races and was able this evening to impose its control over the challenges of the age of the remnants of the hybrids of their Highnesses Sheikhs, which were held in Al Marmoom Square over the course of 18 tracks for a distance of 4 km.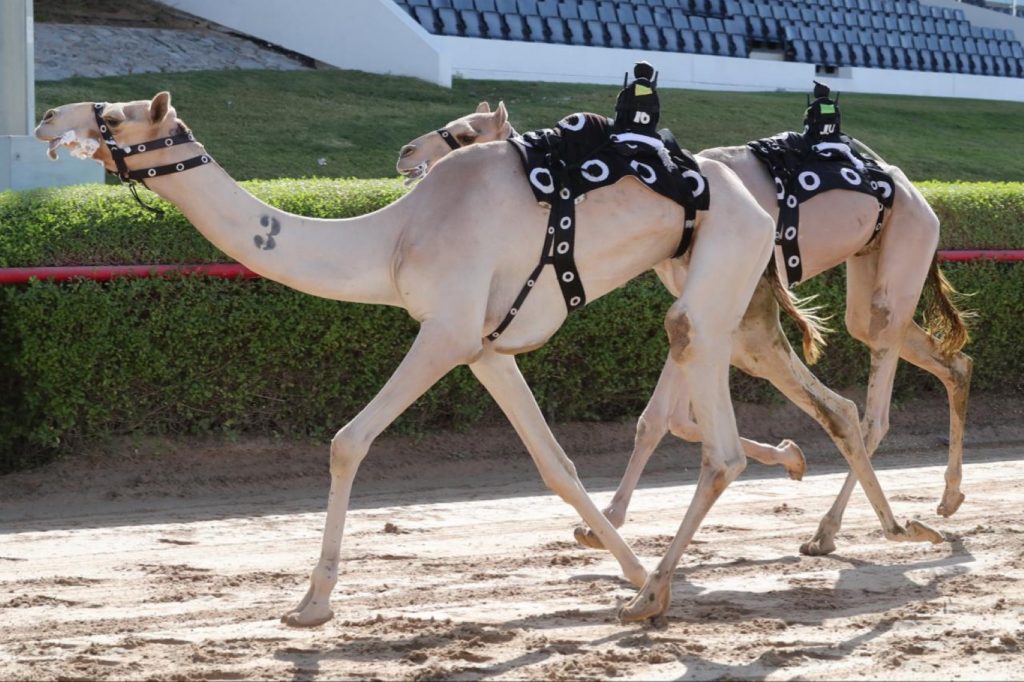 The distinctive "Al-Asifah" Hyajan Al-Asifah Al-Asifah Al-Hilali presented "Al-Shahinia" at the top of Al-Lakaya Al-Bakr Al-Mahalliah in the first half with a time of 5: 59: 2 minutes, while the other "Al-Shahinia", owned by the same strong slogan, ended the second challenge for Al-Bakr Al-Mahjat at a time of 6:02:05 minutes .
The third imprint of the Al-Asifah hybrids was titled "Shaheen," who won the main half of the local crepe remnants at a time of 6: 01: 6 minutes, while the fourth round of the "Shaheen remains" led by Ghiyath al-Hilali, who ended the journey by reaching the finish line at the time of 6 : 00: 1 min.
The slogans of the sons of the tribes competed during the morning period, in which 25 lanes were held, which were strong and exciting. The slogan of Ali Obaid Bakhit in Rasheed Ijtibi was the owner of the supreme word in the first half of the remnants of the virgin localities by "Sharta", which recorded a time of 6: 00: 2 minutes. The second is for Al-Bakr Al-Mahjat, for he went to "Umm Al-Maarik" owned by Saif Yasser Saif Al-Aryani at a time of 5: 59: 6 minutes.
"Moghtar" of Matar Muhammad Dahrawi Al Ameri dominated the top of Al Jadan localities in the third round, at a time of 6:01:07 minutes, while "Haddad" finished the fourth challenge of Al Jadan Al Mahjat for its owner Saeed Obaid Khalifeh bin Rashid Al Ketbi at 6:01: 6 minutes .