Students of kindergarten students demanded to cancel the requirement to show a negative test result for the emerging corona virus to enter school with their children, especially as the cost of the examination reaches 370 dirhams, and its result is 72 hours, which costs them about 3000 dirhams per month, in addition to the difficulty of obtaining consecutive examination dates, Hospitals refused to repeat the examination before the lapse of two weeks.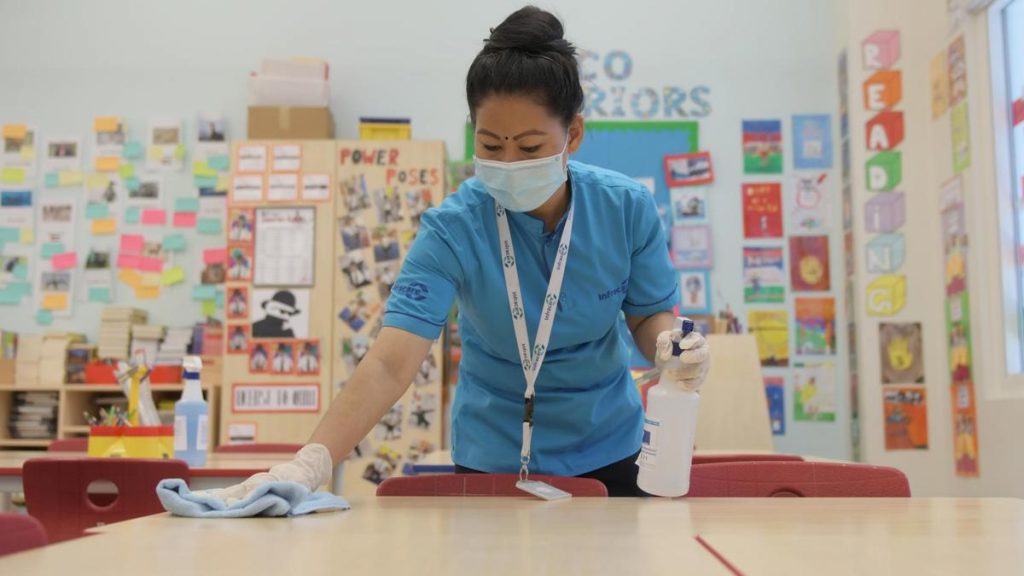 Private school administrations have informed students' parents that it is necessary to show the guardian the result of a negative examination for the Corona virus (within 72 hours) before he is allowed to enter the school building, to deliver his child "people of determination" or kindergarten students who suffer from a fear of separation from their parents, given their young age Noting that this condition was set based on the decisions of the Department of Education and Knowledge, and it will be implemented every time the guardian wishes to enter the school building.
Parents emphasized the necessity to abolish this condition and be satisfied with the guardian wearing a muzzle, measuring his temperature, and forcing him to maintain social distancing distance, given that the application of this condition will cost them 1500 dirhams per month, the value of the fees for four tests for a nose swab (PCR), and the amount can double to 3000 dirhams For parents of students registered in schools that decided to apply the full-time model, and they indicated that the continuation of this condition will push them to withdraw their children from kindergarten and recover the value of the first installment and wait for the next year to register them in KG2 kindergarten, or in the first grade directly.
Parents, Rabab Sanusi, Wael Shaheen, Marwan Ahmed, and Saida Khalil said: "Over the past two days, we continue to hear our children screaming on their way to class until we leave the main school door," noting that the decision to prevent parents of young children from entering the classroom It creates hatred between the child and the school, as it is required to undergo a corona examination to enter with their children.
They indicated that conducting a "Covid-19" examination once or twice every week to obtain a negative result every 72 hours is not a practical decision, and does not protect students in anything, as the guardian can conduct the examination and get infected after receiving the result and before 72 hours have passed.