The Emirates Red Crescent Authority has continued to provide more humanitarian aid to those affected by the torrents and floods in Sudan, as part of its efforts to alleviate the suffering caused by the disaster that affected most of the states of Sudan and to prevent its effects from the shoulders of those affected.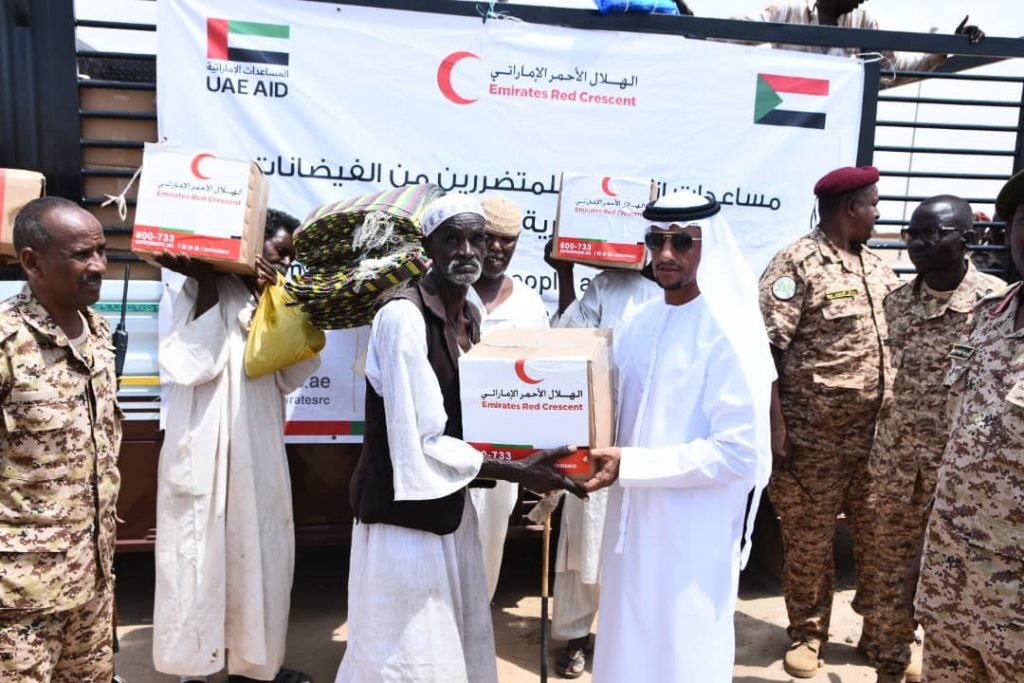 During the past two days, the authority ran two new convoys from the capital, Khartoum to the Nile and northern states, targeting with its relief aid the residents of the most affected areas, in cooperation and coordination with the country's embassy in Khartoum and the competent Sudanese authorities. States, benefiting about 35,000 people affected by the disaster.
It recently arrived in Merowe Governorate in the northern state, 400 kilometers north of the capital, Khartoum. The Red Crescent convoy carried large quantities of various relief materials, including food, shelter materials, pesticides and environmental sanitation requirements, benefiting 19,000 people in 13 villages in the governorate, while it headed Another convoy to the Al-Bouqa area in the Nile River state, carrying the same materials that benefited about 3,500 people affected by the torrents and floods.
His Excellency Fahd Abdul Rahman bin Sultan, Deputy Secretary-General for the Development and International Cooperation Sector at the Emirates Red Crescent Authority, affirmed that the program to assist those affected by torrents and floods in Sudan finds the necessary support and attention from the higher leadership of the authority, which has directed to provide more support and assistance and provide the necessary needs. It would improve the current situation on the Sudanese arena.
He said that the authority continues its humanitarian program and relief operations until the repercussions of the disaster clear and life returns to normal in the affected areas, noting that the current stage of aid includes providing more food, medical, shelter and environmental sanitation needs, as these are among the priorities according to the reports received by the authority. From inside the Sudanese arena.
The Deputy Secretary-General of the Red Crescent affirmed that the authority will spare no effort in order to prevent the effects of torrents and floods by strengthening its humanitarian response in the Sudanese arena, which witnessed the worst humanitarian disaster in recent times.