The organizers of the Dubai Airshow announced the organization of the seventeenth session of the exhibition during the period from 14 to 18 November 2021 at Al Maktoum International Airport, under the patronage of His Highness Sheikh Mohammed bin Rashid Al Maktoum, Vice President, Prime Minister and Ruler Dubai, "may God protect him."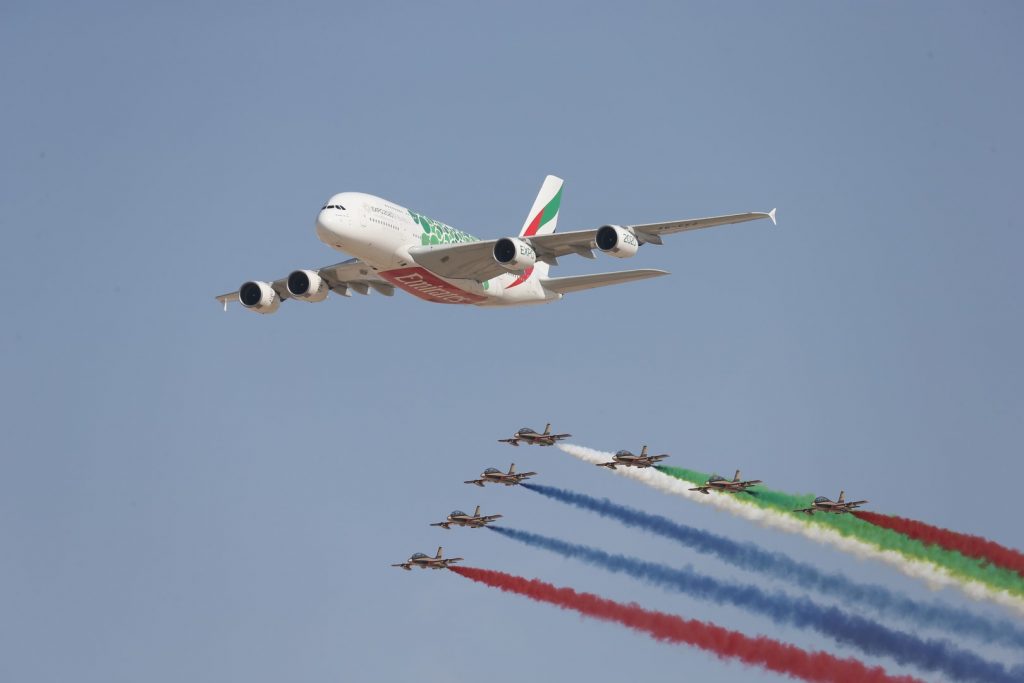 The exhibition, which is being organized by a number of agencies, is the largest event of its kind in the region and one of the most successful exhibitions in the world. It will be organized directly and with personal attendance and will highlight the pioneering role of Dubai in addressing the Covid-19 pandemic by applying the highest global safety standards In the emirate, it will bring together the most prominent experts from commercial aviation, business aviation, the defense and military sector, and experts specializing in aircraft interior design, air traffic management, maintenance and repair MRO and air and space freight to present and analyze the future of the global aviation industry.
Tim Howes, Director of Tarsus F&E, said that the next session of the Dubai Airshow 2021 is distinguished by its display of the latest developments in the aviation industry and the acceleration of digitization resulting from the epidemic and its repercussions for the entire sector, as the international event brings together the entire space system and displays the latest technologies and innovations, which is the platform The comprehensive and optimal emphasis on the necessity of aviation and space sectors for the world's economies as well as the growth and development opportunities that can be achieved in the future.
He added that there will be a new "VISTA" center for startups from eastern and western countries as part of the Airshow, which will give startups access to mentorship programs and opportunities to meet with many globally ranked decision-makers and investors to launch, develop and expand their startups in 2019. In startups within the aviation industry is nearly one billion dollars.
The Dubai Airshow, in coordination with the Defense Services Marketing Council (DSMC), is working to launch a new advisory board aimed at supporting the exhibition and the industry at large in the region. The advisory council will focus on a range of issues, including instilling confidence in the aviation field during the post-pandemic period, developing talent and skills, and supporting the next generation of women in the field of aviation, and more details about the council will be announced in the coming months.
Badr Salim Sultan Al Olama, head of the aviation industry unit at Mubadala Investment Company and a member of the advisory board, said that the Dubai Airshow is a major platform through which aviation experts discuss all areas of industry with the aim of facilitating global trade and analyzing the future of the industry. Digital transformation and the Fourth Industrial Revolution play a fundamental role in the sector. We expect it to contribute directly to the future recovery of the industry. "