The United Arab Emirates University has achieved a new achievement as it is the third best Arab university according to the 2021 World University Rankings for the Best Higher Education Institutions, as this list is part of the annual global ranking of higher education institutions in the Arab world.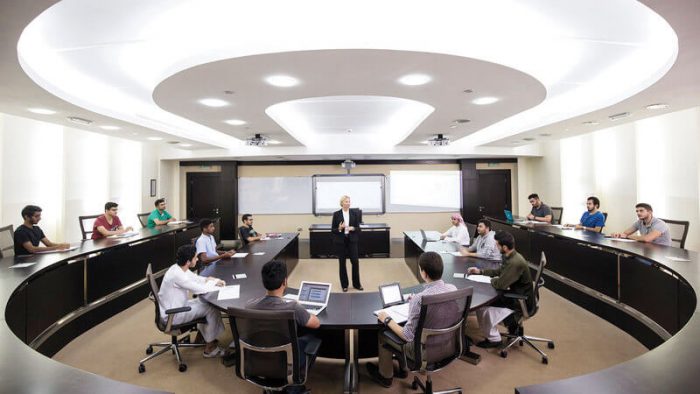 His Excellency Zaki Anwar Nusseibeh, Minister of State and Supreme President of the United Arab Emirates University, affirmed that this achievement is the result of efforts and a comprehensive vision of the university and evidence of the support and interest of the wise leadership in education as an important axis in the process of preparing for the next fifty years, to keep pace with the requirements of development with a distinctive and comprehensive educational vision.
He added that today's harvest is nothing but a product of the distinguished efforts made by faculty members, researchers, employees and university students, to be a successful model for rapid growth and progress.
He said that the UAE University's achievement of this achievement is a milestone and an indicator of the development of scientific research and entrepreneurship, as this classification guarantees in the future that it will be among the best international universities classified as the largest academic institution in the course of the development of the UAE.
The United Arab Emirates University competed with a large group of prestigious universities in the region, and this evaluation comes according to global methodology and indicators, including education, scientific research, knowledge dissemination, the international outlook of students and faculty members, and income.
The United Arab Emirates University continues its march towards excellence to be one of the 200 best universities in the world, as part of its aspirations to become a destination for undergraduate and postgraduate programs, scientific research, training and continuing education for students from different countries of the world.
The United Arab Emirates University is the first comprehensive national university in the UAE, and it was established in 1976 by a decision of the late Sheikh Zayed bin Sultan Al Nahyan, "May God rest his soul." From 900 faculty members from a distinguished elite of international faculty members and offering 90 various academic degrees at the doctoral, master's and bachelor's levels, and the university aspires to become the university of the future and within its pursuit of an international research position that contributes to the UAE's efforts to target the requirements of the National Agenda 2021.