The "United Arab Emirates" represented by the "Emirates Red Crescent Authority" through its relief teams launched the second phase of relief aid based on the isolation of the councilors of the Al Tuhayat District, by distributing 200 baskets out of the total of 6 baskets allocated for this phase. Thousands of food baskets cover the areas that were not covered by the distribution plan in its previous stage, and include the residents of Al-Tuhayat, Heis, and Beit Al-Faqih villages and others who are not able.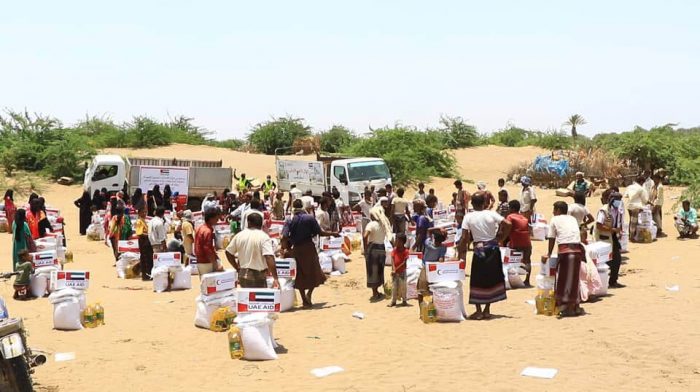 The first phase of the aid included the areas of Al-Khawkhah, Al-Durayhimi, Al-Hawk and Al-Hali, and witnessed the distribution of 6 thousand food baskets to poor families, the families of the martyrs, orphans and those affected by the floods.
This support comes within the framework of the humanitarian campaign carried out by the Emirates Red Crescent to provide relief to citizens in rural and remote areas, and a continuation of the flow of relief and shelter aid to the affected families in the liberated districts.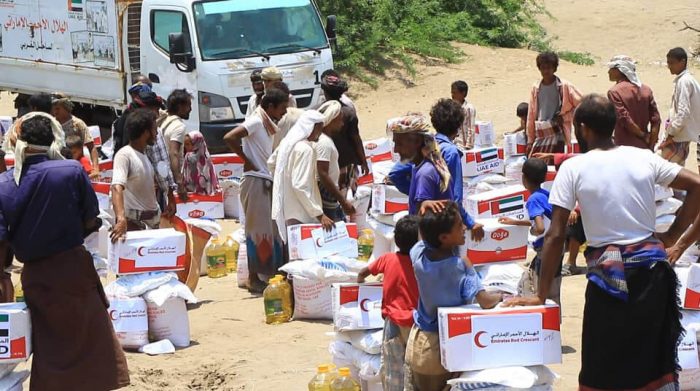 The beneficiaries expressed their thanks to the UAE for its continuous support to them through its humanitarian arm, the Red Crescent Authority, which contributes to alleviating their suffering due to the difficult humanitarian conditions they live in, stressing that the UAE will always remain the extended hand with generosity and generosity.
For their part, relief officials at the Red Crescent office in the Yemeni West Coast said during the distribution process: "The second phase of relief aid targets the residents of Tuhayat, Hayes, and Beit Al-Faqih villages and others who need to restore hope in their hearts and relieve suffering from their shoulders." They affirmed that the organization will continue its march. Humanity is to reach the poor, needy and destitute wherever they are. "WAM / Saud Al-Junaibi / Asim Al-Kholy / Islam Al-Hussein