During the period of Eid Al Adha, UAE residents will receive a six-day break starting from July 19th to July 24th, together with a two-day weekend. The public sector will resume on Sunday, July 25. Many UAE residents are planning overseas trips.
What are UAE residents hoping to get out of the Eid Al Adha break?
To get the maximum out of the break, many residents are getting ready to celebrate this festival in the UAE itself. But at the same time, many others are planning to travel abroad to enjoy their longest vacation of the year.
As per a recent study by YouGov, 25% of the UAE population are planning to stay in the UAE itself for the festival. However, another 23% have made plans to combine international travels and staycations over the coming 12 months. More than half of the group are hoping for their celebrations to be abroad, after such a long period of travel restrictions.
What plans do Bilal Moti and Anurag Chaturvedi have regarding overseas trips?
Dutch citizen Bilal Moti is ready to go abroad to celebrate the occasion with his friends and family. Bilal Moti was recently presented with the UAE's Golden Visa. He commented that because of this one-week-long break declared by the UAE government, its residents can now relax and peacefully celebrate the occasion with their friends and family.
Many of his friends are traveling back to their homeland to celebrate the occasion with close family, distant relatives, and friends. Since the UAE made the Covid safety protocols more lenient, he and his family are also looking forward to traveling abroad for the vacation.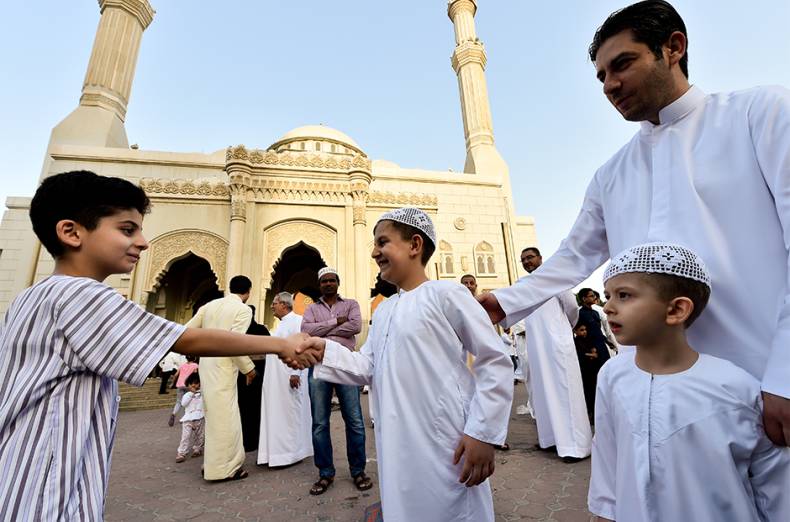 However, an Indian chartered accountant, Anurag Chaturvedi, feels that since the UAE is the most vaccinated nation, it is the safest nation to celebrate different events. He added, with the Eid break getting close, that he planned to spend his time with his friends after a much-awaited year and a half gap. They have already made plans to tour around the UAE instead of going on overseas trips, starting with a stay at the Sir Bani Yas Island or Fujairah for relaxing in the summer heat and having fun at Dubai's waterparks.
What plans does citizen Sheikh Najum-us-Saqib have?
Due to travel constraints and for the sake of the safety of his family, Sheikh Najum-us-Saqib, an entrepreneur, is looking forward to staying in Dubai with his family. In times like these, they feel much safer staying in Dubai itself. If unfortunately, any of the family members are tested positive for Covid, then that would cause a lot of trouble for the rest of the family's travel.
This is why he believes that the best option is to stay in the UAE and explore the country. Saqib added that they are also planning to stay a few days in colder locations like Al Ain and Hatta so that the children can go and play outside in the evenings. Since many new restaurants have opened up in the city, he and his family anticipate trying the latest dining area at JBR and Dubai Marina. Shopping is also among their top priorities