UAE sent a fifth medical aid plane carrying 13 tons of medical supplies to Colombia, containing urgent medical equipment, from which about 13,000 health care workers will benefit to enhance their efforts to contain the spread of the virus / COVID-19 /.
His Excellency Salem Rashid Al Owais, the UAE ambassador to the Republic of Colombia, said: "The UAE's aid to Colombia comes today as a continuation of the continuous support and tireless work that the state is doing to enhance the capabilities of medical workers in Colombia to confront the pandemic, as a fifth medical aid plane was flown today, after the dispatch of four planes carrying 40.7 tons of medical aid, including personal protection equipment, and more than 200,000 corona test kits, which benefited more than 40,000 medical workers directly.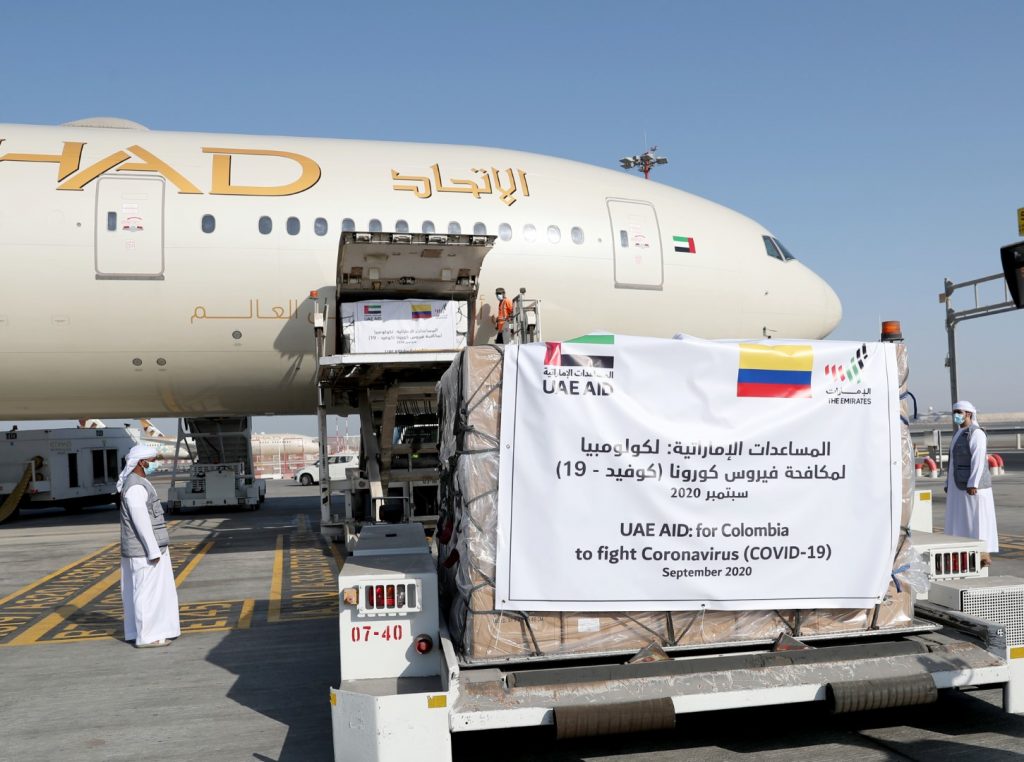 He added: "The continued management of medical aid by the UAE to Colombia over the past five months is a testament to the country's wise leadership adopting the approach of standing by brotherly and friendly countries in various circumstances, especially as the world is now facing challenges in facing the pandemic."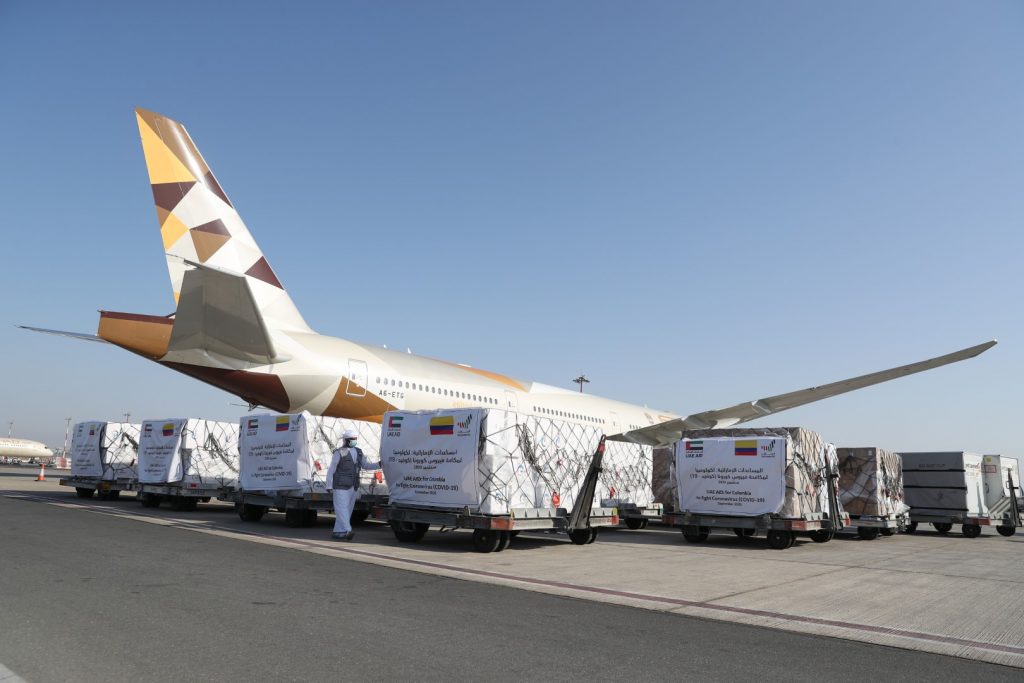 It is noteworthy that the UAE has, to date, provided more than 1,471 tons of aid to more than 118 countries, from which about 1.5 million medical workers have benefited.