Abu Dhabi: The minister for UAE's Artificial Intelligence said on Friday that the lessons learned from the 'work from home' could be the norms in the post pandemic world. Omar Al Olama, Minister of State for Artificial Intelligence, Digital Economy and Remote Work Applications, was speaking at the first physical conference held in Dubai since the coronavirus outbreak prompted the cancellation of public gatherings to prevent its potential spread.
"Covid-19 showed us we can do things differently," Mr. Olama said at the AI Everything conference at Dubai World Trade Centre, which had capped attendance to ensure physical distancing. "No one was prepared for the pandemic but because of our connectivity and the right investments, the government could operate 100 per cent virtually, businesses could continue and the economy can recover faster. Remote working was seen as a luxury in the past and a gimmick. Businesses wanted a physical interaction with their employees, as they worried they could not manage productivity."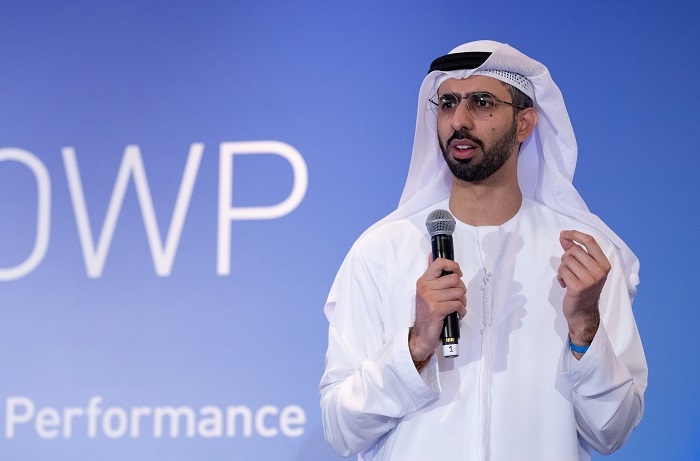 The pandemic made us see the companies and governments bodies asking the employees to work remote and this would change the way people would work in the future. The spectators of UAE politics consider this as a result of the recent renovation of the UAE ministry, earlier this month. Mr. Al Olama had his former role as Minister of State for Artificial Intelligence expanded to include responsibilities in developing new ideas on how to use technology in the workplace.
He said education in digital skills and coding will be crucial to future development, and that Dubai start-ups will have access to the latest technology to aid their use of AI in crunching data. "This is going to be a cornerstone of our development in the private and public sector and will create better government services because of this," he said. A digital transformation will include the roll-out of 5G and autonomous vehicles, with Dubai set to become a testing hub allowing firms like AutoX to launch self-driving ride hailing services.
"The UAE decided to look at AI positively three years ago and we learnt a lot during this period," he said. "People used to have this idea of association with Terminator style robots, or that it was going to take our jobs. Now we see it being used every day and, by investing in a responsible manner, you can create opportunities with AI." Mr. Olama added that, while people are beginning to trust the use of AI, face-to-face calling apps like Zoom and Skype are unlikely to be made freely available in a post-pandemic UAE.
"All of these remote calling applications like Zoom and Skype have their own issues," he said. "They can be hacked and that can lead to bad circumstances. Unfortunately, the sensitivities of some platforms are not aligned with our needs. They need to make money and data gathering and then data security. We need to ensure the platforms being used protect our children, the end user and still give the best service – this might mean we create our own platform that everyone can use everywhere."