Riyadh: The officials representing Serbian government and some representatives of the Air Serbia had talks with the UAE officials. The UAE team consisted of representatives from the government, Etihad Airways and its partners in UAE. The talks were mainly over the future of Air Serbia. The airline has been stopped and has stooped down to great loss since the pandemic hit.
What Serbian President says:
The Serbian President, Aleksandar Vučić, said, "We will strengthen Air Serbia. On Monday we are holding talks with the shareholders from the United Arab Emirates and by Tuesday we will know what action needs to be taken. We will request for them to provide part of the finances for the losses that have been incurred over the past four months. These are massive losses. We are ready to provide part of the funds too. If they don't want to, we are ready to recapitalize the company and take a greater stake in the airline as a result. We won't give up on building up the company".
The business experts evaluated this statement in a typical way. The President had meant that Serbia could get another strategic partner if Etihad was to fully or partially exit the airline. "We might introduce some other strategic partners, but we will continue to hold a majority stake. Air Serbia will be our flag carrier and it will be stronger than it is today", they quoted Mr Vučić. The Serbian Ministry for Construction, Transport and Infrastructure estimates around a total of 80 million euros loss this year. Moreover, the pandemic has devastating effects in the state's other business ventures too.
The Ministry stated, "there is no question whether or not we should help Air Serbia. We just have to make an effective and sound program. That doesn't mean simply giving out money, but also creating the necessary conditions for Air Serbia to effectively function".
Timeline of the collaboration:
The collaboration between Etihad and the Serbian government began in August 2013. It started with the provision of 40 million US dollar loan from Etihad to Air Serbia. In January 2014, this amount was converted into equity for a period of five years. This was compromised by an equal funding from the Serbian government. Both partners tried to meet the working capital requirement and maintenance fund through several ways. Funding through shareholder loans was one prominent method. Later on, they extended the five-year deal indefinitely.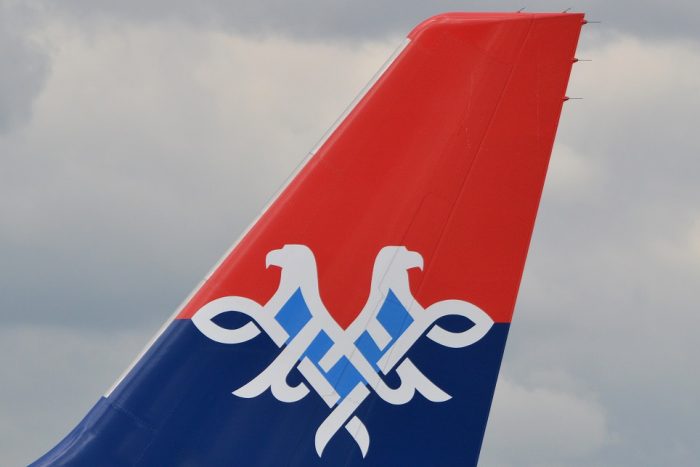 However, Etihad's involvement in funding Air Serbia witnessed a significant reduction over the past few years. Etihad registered an 870 million US dollar loss in 2019 and its equity investments in carriers around the world. Etihad now holds 49 per cent of share in Air Serbia.
Air Serbia's current actions:
Air Serbia is now trying to rebuild its operation by resuming some commercial flights since May 21st. Steps to restart flights from Belgrade to various important cities are almost finished. Dusseldorf, Prague, Bucharest, Istanbul, Sofia, Tirana, Athens, Copenhagen, Podgorica, Tivat and Stuttgart are the first on the list. This will be followed by the resumption of flights to Brussels and Berlin, and on Wednesday to Stockholm. The airline has also increased the frequency of operations to Zurich, Paris, Amsterdam, Vienna, Ljubljana, London and New York.