New Delhi: According to the latest reports, the US online retailer giant Amazon.com Inc. is in preliminary talks to buy a stake in No. 2 Indian carrier Bharti Airtel Ltd. for at least $2 billion.
The discussion between Amazon and the Indian wireless operator is in its early stage. The planned investment, if completed, would mean Amazon acquiring a roughly 5% stake based on the current market value of Bharti, which is India's third-largest telecoms company with more than 300 million subscribers.
Amazon in Indian market
Amazon CEO Jeff Bezos visited India in early January this year and studied the Indian market at length. Amazon counts India as a crucial growth market where it has committed $6.5 billion in investments mainly toward expanding its e-commerce footprint. He vowed to build one of his biggest e-commerce operations outside of the US. Bezos said during the trip that his company would invest another $1 billion on top of the billions it's shelled out to bring small and medium-size businesses online.
Amazon is now vying with Walmart Inc.'s Flipkart to tap an increasingly affluent population adopting smartphones at a rapid clip.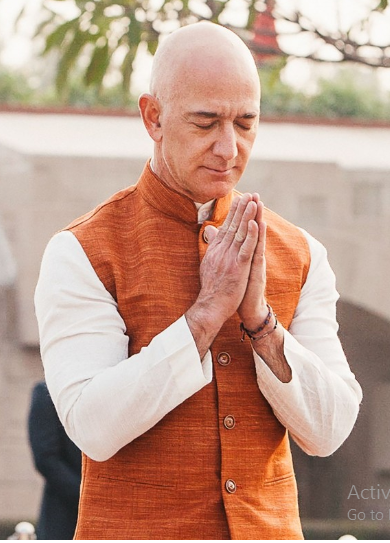 How does this help Airtel?
In its 25 years of operations, the New Delhi Bharti Airtel has survived frequent policy changes in one of the world's toughest telecommunications markets. It lost its position as India's largest wireless carrier last year to Ambani's Reliance Jio Infocomm Ltd., which debuted in 2016 and shook up the industry with free calls and cheap data.
The most recent blow to Bharti Airtel came in October when the nation's top court in a shock ruling ordered it to pay $3 billion in back fees.
In this scenario, an influx of capital would be welcome to Bharti Airtel, which has come under pressure to beef up its offerings ever since Ambani's technology venture went on a deal spree to secure about $10 billion in investment from Facebook to KKR & Co.
Airtel's billionaire Chairman Sunil Mittal may be looking to leverage the diverse businesses in his empire just as Ambani.
Deal or No deal
The talks between Bharti and Amazon are at an early stage and the deal terms could change, or an agreement may not be reached.
An Amazon spokeswoman said the company does "not offer comments on speculation of what we may or may not do in future."
"We routinely work with all digital and OTT players and have deep engagement with them to bring their products, content, and services for our wide customer base. Beyond that there is no other activity to report," a Bharti spokesperson said.