Sharjah: While the world is threatened by the novel Corona virus pandemic, reports come from Sharjah about a UAE citizen, being infected by the virus twice and recovering later. Salem Al Hammadi, 34-year-old Emirati national was detected Covid positive twice in April. "I really don't know how I have contracted the virus though I always wear my masks and gloves whenever I step out", Al Hammadi opened to the reporters.
Al Hammadi approached the hospital when he felt symptoms in the first week of April. His Covid test results came positive after two days. He was quarantined immediately and took all the medicines regularly. To his relief, the samples he had given for the test during the treatment came negative. But things came quite confusing after three days when Hammadi was found to have the same symptoms. The test results clarified that he was infected again with the virus. "It was a terrible experience during which I first lost smell and taste senses and later I was unable to walk", Al Hammadi said. "It was shocking to discover that I had contradicted the same virus again. Salt food tasted bad and rotten. I was craving for more sugar and sweet foods", he added.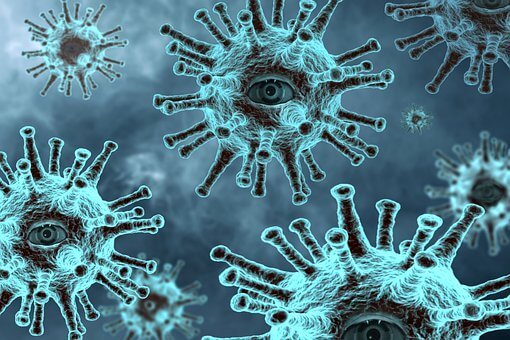 Al Hammadi was quarantined again in a hospital in Sharjah where he was undergone 10 Covid tests. The last three covid tests revealed that he was negative for the virus. Even after the recovery, Al Hammadi had to go into isolation from his wife and kids for 14 days. Similar cases of re-infection have been reported from Himachal Pradesh, India and Brazil. This deepens the anxiety of the people as a re-infection and a subsequent community spread danger will result in a havoc whose depth cannot be even estimated. World Health Organization (WHO) and other Medical institutes worldwide have started research on this issue.
Reports say that till now, of all the recovered or tested cases, there have been less than 0.2% cases who have tested positive again. Studies say those who get tested again do not show clinical signs and symptoms or undergo faulty testing at the first level. With most infections like these, the body does not get long-term immunity but short-term immunity, i.e., the ability to ward off the similar strain of infections for a considerable while.

How a body reacts to infections and illnesses is that once a virus attacks the immune system, it starts developing antibodies which fight out the infection and, in most cases, lower the chances of contracting the same infection again. The flu vaccine works on the same principle. But, since there is no vaccine for COVID-19 available publicly, or no proper information available for this new virus, we cannot be really sure about the odds of corona virus striking again.

There are also high chances of this strain of virus mutating. COVID-19 is a novel corona virus, much stronger than any of the other corona viruses in circulation till now. If a virus mutates, it just gets sharper and makes an individual more likely to get re-infected. Hence, what scientists say is that we'll have to wait before we find out more about the virus's transmission. While scientists are largely working on fighting the virus from the root level, there is an unlikely chance that people will catch the infection again, and if they do, the occurrence is rather rare.
Between all of this, the only form of prevention and protection remains to distance yourself from infection. Wash your hands frequently, disinfect vicinity, quarantine and practice social distancing when needed, without panicking.