Initially sparked from America, the Black Lives Matter has turned into global protests reflecting the rising anger over police treatment of ethnic minorities. This was sparked by the May 25 killing of George Floyd in Minneapolis after a white officer detaining him knelt on his neck.
The South Korean based boy band BTS are no strangers when it comes to charity works. They have regularly donated to various causes since they announced a two-year-long partnership with UNICEF in an anti-violence campaign dubbed LOVE MYSELF On October 31st, 2017.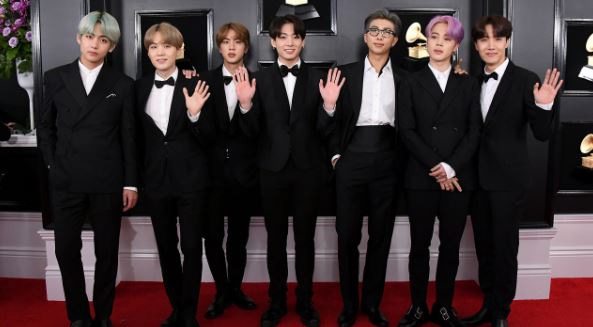 The boy band made a donation of$1 million last week. On Wednesday, BTS expressed its support for Black Lives Matter on Twitter, writing, "We stand against racial discrimination. We condemn violence. You, I and we all have the right to be respected. We will stand together. #BlackLivesMatter." The hashtag went viral among the K-Pop group's fans and started another wave of donations with a new hashtag, MatchAMillion
Following this, fans of BTS have raised $1 million to match the band's earlier donation to the BLM Movement, according to One In An ARMY. One In an Army is a group of volunteers who have come together to help organizations across the globe uniting in their love of BTS.
On Monday, OIAA in a statement said the live donation total to Black Lives Matter surpassed $817,000 within 24 hours after BTS' donation was reported. The OIAA has been running campaigns since 2018 and was inspired by BTS' own charitable spirit.
"We're so proud that ARMY has once again channeled their power for good and are making a real impact in the fight against anti-black racism," OIAA said. "We stand in solidarity with black ARMY. They're an important part of our family. And we stand with black people everywhere. Your voices deserve to be heard."
The campaign had raised $1,007,518 as of Monday at 9:47 am (0047 GMT), and will continue indefinitely, the organizers said.
On Thursday, the seven-member BTS wrote on its Twitter account that they are against racism and violence with the hashtag BlackLivesMatter: "We stand against racial discrimination. We condemn violence. You, I and we all have the right to be respected. We will stand together.".
The OIAA created an ActBlue card that tracked donations and allowed donors to split their money between 16 groups, including the Black Lives Matter Global Network, National Bail Out, NAACP, and the Marshall Project. Less than 24 hours after One in an ARMY tweeted the link to its donation card, more than 34,500 fans had banded together to raise over $1 million. The card is still alive, and more than 38,000 fans have donated over $1.14 million so far.
The move demonstrated fans' formidable social-media power and was met with wide approval online early Wednesday morning.