Similar to almost all other sectors of the society he coronavirus pandemic has also thrown all international crickets in disarray. The uncertainty surrounding this year's Twenty20 World Cup in Australia due to the Covid-19 pandemic has created a scheduling headache.
Cricket Australia chief Kevin Roberts has said the tournament's October-November schedule was under "very high risk" and the International Cricket Council (ICC) is set to discuss contingency plans at its board meeting on Wednesday.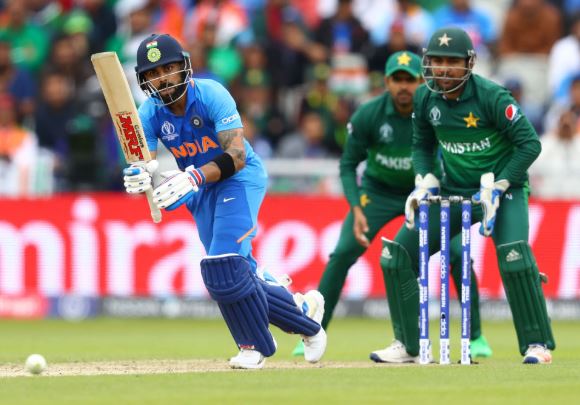 There has been speculation in the media that this year's World Cup would be moved to 2021, which would make it necessary to shift next year's edition in India to 2022.
"Let ICC first announce what they intend to do with this year's World T20. There has been no formal announcement with regards to this year's edition," BCCI treasurer Arun Dhumal said.
"Either India holds their edition as per schedule in 2021 with Australia organizing theirs in 2022 or vice versa. In any case, a decision needs to be taken considering the members will need to plan their bilateral engagements," said a senior official.
"Because one would need clarity before one can plan," Arun Singh Dhumal said by telephone. "We'd see how it unfolds." Dhumal also ruled out any immediate return to training for the country's cricketers despite the opening of sports facilities.
"We are reviewing the situation. When we think it's safe for them to return to training, we'll organize the camp," he said.
India saw a record one-day jump of coronavirus cases (9,983) on Monday, bringing the total to 256,611.
The Cricket Committee of the International Cricket Council (ICC) will hold a meeting on June 10 and it is likely that a final decision on the fate of the T20 World Cup will be taken then.
Sources within the ICC have revealed that there are five items that will be on the top of the agenda in the meeting. They are – decisions on the T20 World Cup, the election process for ICC chairman, scheduling of the Future Tours Programme, tax issues with BCCI, and ICC CEO's submission of the report on confidentiality issue.
In its meeting held on May 28, the ICC had decided to defer the decision on all agenda items until June 10. The apex cricketing body had also stated that no final decision on the future of the T20 World Cup was taken at that time.
ICC's current chairperson Shashank Manohar has already stated that he is not seeking a tenure extension, and there are growing calls for Sourav Ganguly to head the cricketing body.