Want to spend some time away from the hustle-bustle of Dubai? Well, we have a place for you. Welcome to Snoopy Island! Rock that resembles the nose, bulging belly and feet of an iconic cartoon Snoopy, calls you to the coasts of Fujairah. This tranquil heaven is about 2 hours by road from Dubai and is loaded with activities for everyone.
Here are some things that need special mention.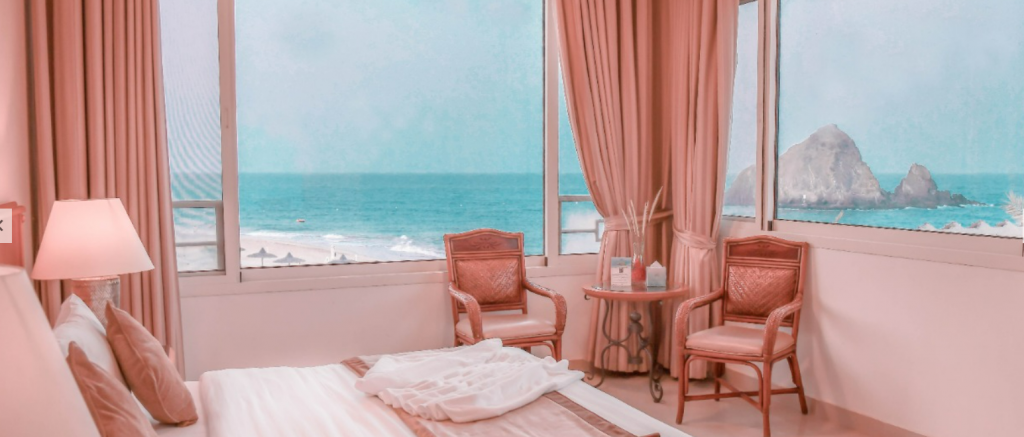 How about staying at Sandy Beach Hotel and Resort? There are various hotels around the island but the Sandy Beach Hotel and Resort is one of the best on account of its serene atmosphere around the oceans. And you know the best part? The resort is very near to the Island! Either showcase your swimming moves or feel the downright luxury of Kayak, you won't take long to reach the Island from the resort.  So, get ready to mumble with the beachy aura. The sun-drenched atmosphere and golden Sands will get you some fine snaps.
Add more fun with a comfortable stay at Sandy Beach Hotel and Resort!
Location: AL AQAH FUJAIRAH – UNITED ARAB EMIRATES
Shore Diving around Snoopy Island
Do you often imagine how the life is underwater? Well, get ready for the feeling of deep, deeper, deepest diving around the island.
The diving academy Sandy Beach Dive Centre at Snoopy Island will tie four locks around you. So, leave the hesitation apart, release yourself from the fear and confront the peace of your life with the beautiful aquatic companions. It will ease you with the orientation first, followed by a comforting trial of 2-7-meter diving around Snoopy.
The services at Snoopy Island are exclusive for immediate booking, where you will have a guide. Also, if you don't have your equipment, they will provide you at Snoopy Island.
Timing for Double Tank Dive: 09:00 am to 01:30 pm
Timing for Sandy Beach Dive: 08:00 am to 05:00 pm and 07:00 am to 05:00 pm (Friday and Saturday)
Kayaking and Snorkelling at Snoopy Island
Kayaking or Snorkelling, what do you like most? Well, at Snoopy Island you can enjoy both or your favourite among the two. Rent a kayak or maybe a paddleboard or Zeasled, one that works for you.
Love the underwater species but fear diving so deep? Then just go for this activity. It will take you around the wonderful aquatic species without hitting so deep.
Water Sports
For all adrenaline junkies! Here's the list of adventurous activities like riding on banana boats, parasailing trips, and bingo rides that will make your day.
The best part is, you can plan a vacation at Snoopy Island with the entire family. So, don't miss this beautiful place!
Wooden Bar
After having a memorable day full of adventures activities like splashing, surfing, diving, etc. the Snoopy Islands wooden bar should be your destination.
Relax at a Tropical bar with some Caribbean fruit cocktails and ice cream. Feel the ease of breeze at this wonderful wooden bar on the right of Snoopy Island public beach.
Timing: 11:00 am to 06:00 pm
Interested to know about more such not so known islands in Dubai. Well, here is one more for you!