With festival times around the corner, the spooky Halloween season is back this year. With a wide range of fun themed parks, carnivals and unlimited sinister activities for kids, there are definitely activities for the entire family to enjoy during this Halloween season. If wearing spooky costumes and having an ultimate eerie night out with friends is your thing, we've got the list of best places to celebrate Halloween in Abu Dhabi 2021.
Best Places to Celebrate Halloween in Abu Dhabi
In the ancient Celtic civilization, they celebrated Samhain by lighting bonfires and wearing costumes to ward off ghosts. Over the course, the celebration added a bunch of quirky traditions such as trick-or-treating, carving scary pumpkins, donning costumes, and fun gatherings to its kitty bag. Predominantly a western fun day, lately Halloween has been making a debut among the middle eastern population. If you're into celebrating this Halloween in Abu Dhabi 2021, you don't have to look elsewhere. We've got you covered.
Halloween Parties
The Peruvian powerhouse comes out all guns blazing this Halloween season with its 'Forbidden Forest' themed brunch party. Head over to COYA in your most terrifying creative outfit and enjoy the evening with scary dishes and bloody drinks. COYA pulls out all stops to bring you the best Latin-American bites for the special occasion. The entrance fee is AED 650/ person which includes food and beverages.
Timing: October 28, Thursday / 9 pm – 2 am
Location: Four Seasons Hotel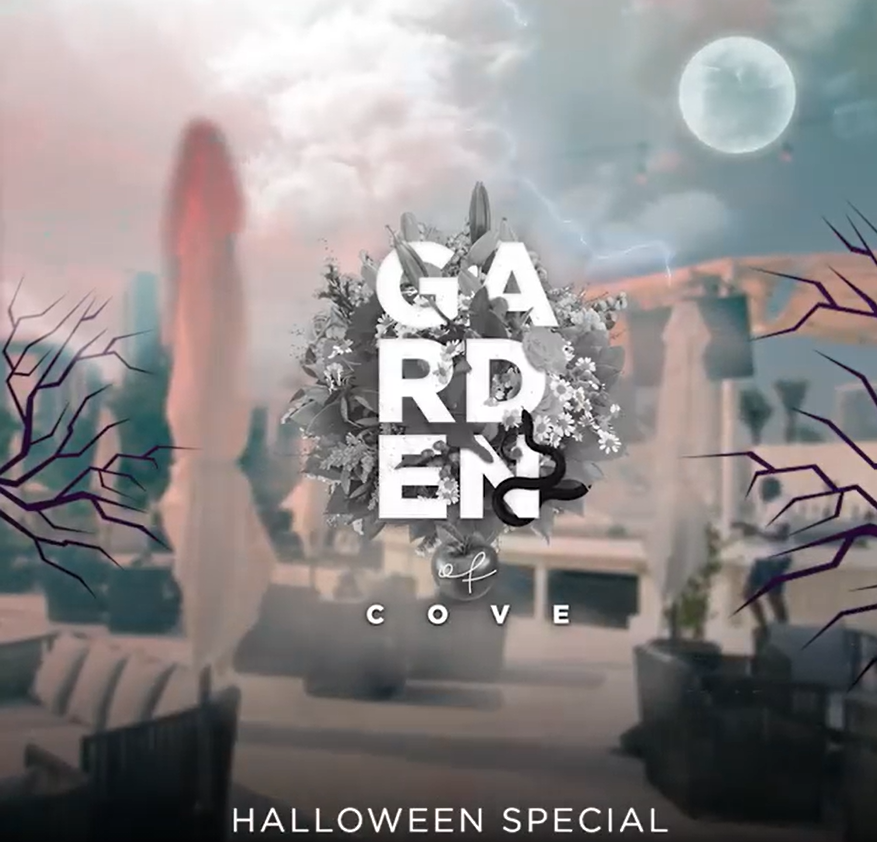 The first licensed beach club, Cove is changing its iconic 'Garden of Cove' Saturday party to accommodate a Halloween twist this year. Big surprise to the costume lovers as Cove Beach is holding the best costume and best-dressed couple costume competition. Come to the party in your very best spookiest costume or come as a cute scary pair, unleash your outer demon and win big this Halloween season.
Timing: October 30 Saturday / 1 pm – 5 pm
Location: Makers District, Reem Island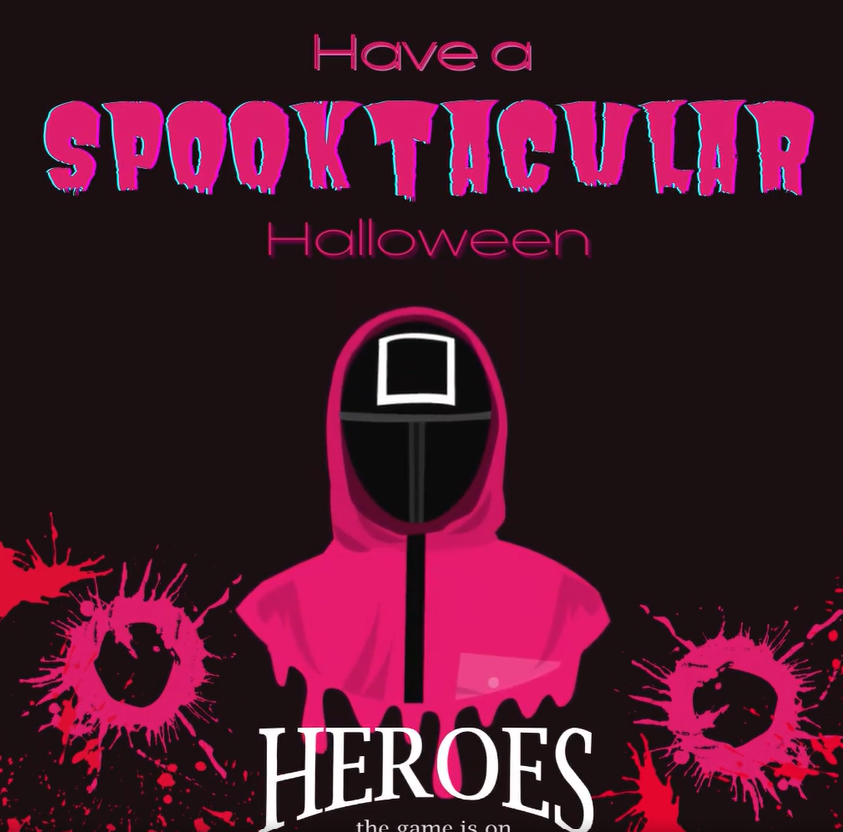 Heroes takes inspiration from Netflix's recent International blockbuster 'Squid Game' and presents its own non-fatal 'Red light, Green light.' To participate, rush over to Heroes wearing your best Halloween costume on October 28 and 29. The winners of the game will get a free entrance (which costs AED 100) and one free drink.
To appreciate the costume aficionados, Heroes is also conducting a costume competition.
First prize – Cheese and grape for two at Spaccanapoli.
Second prize – AED 200 bar coupon for Heroes
Third prize – Bottle of sparkling grape or tower of hops.
Timing: October 28 -29 / 8 pm – 3 am
Location: Crowne Plaza Abu Dhabi
Horizon Restaurant –  007 might come to crash your Spectre
The Mexican Halloween counterpart 'Day of the Dead' has a history of more than 3000 years and it traces its origin to the Aztecs. To celebrate the occasion, the Horizon is wrapping itself with scary decorations, chanting ghoulish tunes, and offering spooky drinks. You will get the most astounding carnival-themed brunch loaded with the most appetizing food and spooky beverages that you would love to indulge in.
It extends its hand to include children's activities such as 'ghosts and goblins' craft art, black cupcake decoration, spiders, kids buffet, etc. There are also unlimited activities and lots of fun spooky ideas for kids.
Isnt it a wonderful way to celebrate Halloween with your kids? This is the amazing destination for your entire family and kids are going to have tons of fun. So dress up in your scariest costume and enjoy the Halloween Carnival event.
Timing: October 28 Thursday / 6.30 pm – 10.30 pm
Location: Khalidiya Palace Rayhaan by Rotana, Corniche Road
Noted for its delectable and wholesome brunches, Stars 'N' Bars combine its brunches with the season's most happening day – Halloween. This year, a 'Six-hour American Horror Brunch' is planned on October 29 to spook the bejesus out of the visitors. It combines a three-hour brunch with a three-hour horror drunch. Also, you can win AED 2,000 cash prize for the best Halloween costume. That's Triple Joy, right there.
Timing: October 29 Friday / 1 pm – 7 pm
Location: Yas Marina
Are you looking for a spooky celebration of Halloween beside a pool? Look no further as the Zaya Nurai island is a must visit on Friday 29 and Saturday 30. The otherwise peaceful paradise with their spectacular and picturesque poolside area will be completely decorated and be made available for the Halloween season.
29th October
 On 29th, the private island resort will definitely be splendid as you get to experience the fabulous live DJ music keeping the island creepy and alive. This is also the time you get to go to the main pool and have a world class buffet and beverages to satisfy yourself. An evening full of fun filled horror is what you are going to experience at the price of AED 400. This will be the perfect experience in a fantastic ambience.
30th October
On the 30th, there is a special program for the kids to celebrate trick or treat with spooky programs and buffet treats at noon. So come dressed in your favourite Halloween costume and have a wonderful Halloween celebration. To know more about the price of the event and how you can have a memorable celebration, head over here to save your spot.
Parting Words
If you haven't finished and tried your costume yet, boy oh boy, you're in trouble. Prepare for a weekend of scary and spooky fun this season and celebrate the day in Abu Dhabi with the best places we've mentioned above. If you have other awesome plans, let us know in the comment section. You know, we won't mind if you share your Halloween costumes with us on Halloween in Abu Dhabi 2021.
Want to celebrate Halloween in Dubai? Well, we have the list for you!