Read on to know about the most iconic and influential historical photos of all time.
22. Leap Into Freedom, 1961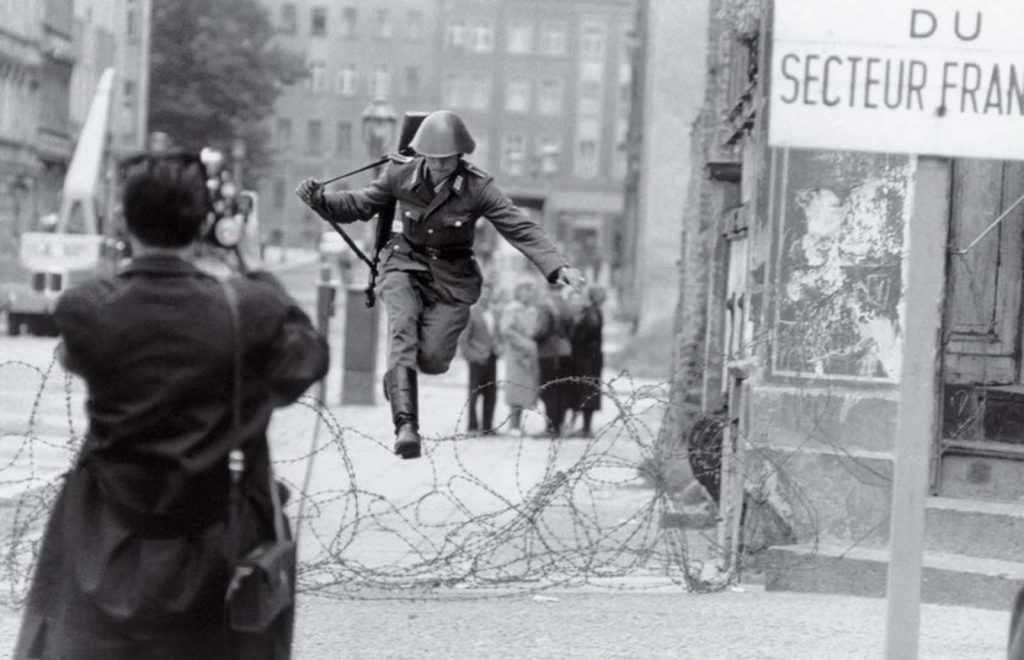 On August 15, 1961, Hans Konrad Schumann, 19, an non-commissioned officer from the GDR, was on guard on the corner of Ruppiner Strasse and Bernauer Strasse where two days prior they started to construct the Berlin Wall. Schumann waited for the moment when other soldiers briefly left and stepped on the barbed wire pretending that he was checking how reliable it was. Schumann wavered for several more minutes and then jumped over the fence. After landing on the West side, he made it to the car that immediately took him away. The incident itself took six seconds. This photograph became a symbol of pursuing independence and a sign of hope for thousands of people.
23. The Hand Of Mrs. Wilhelm Röntgen, 1895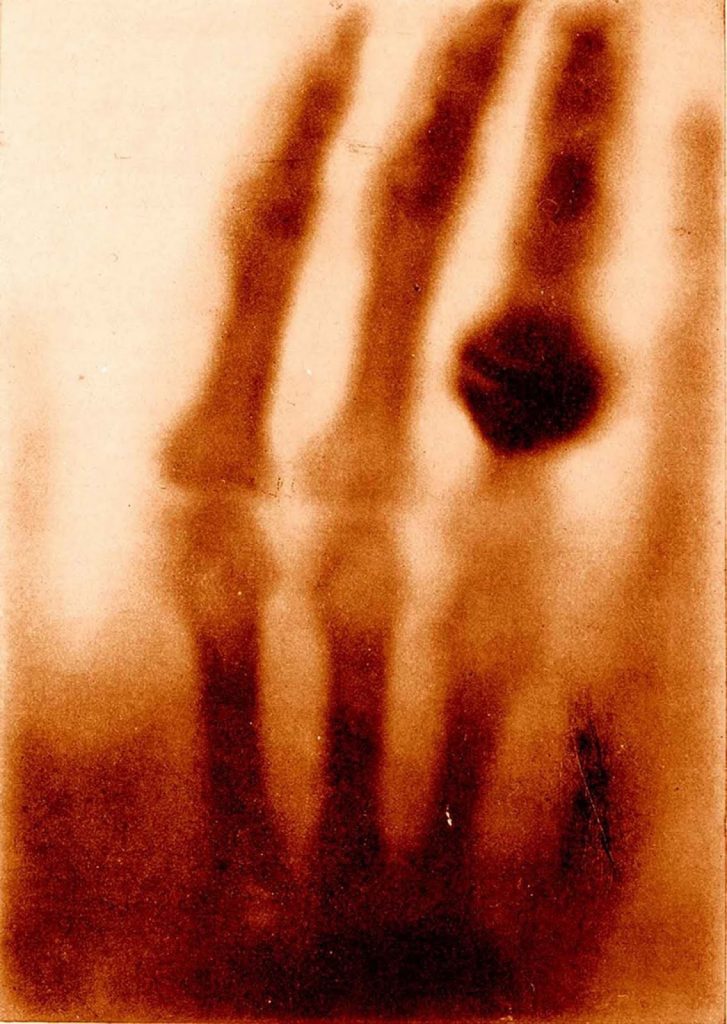 The announcement of Roentgen's discovery, illustrated with an X-ray photograph of his wife's hand, was hailed as one of mankind's greatest technological accomplishments, an invention that would revolutionize every aspect of human existence.
24. Flag Raising On Iwo Jima, 1945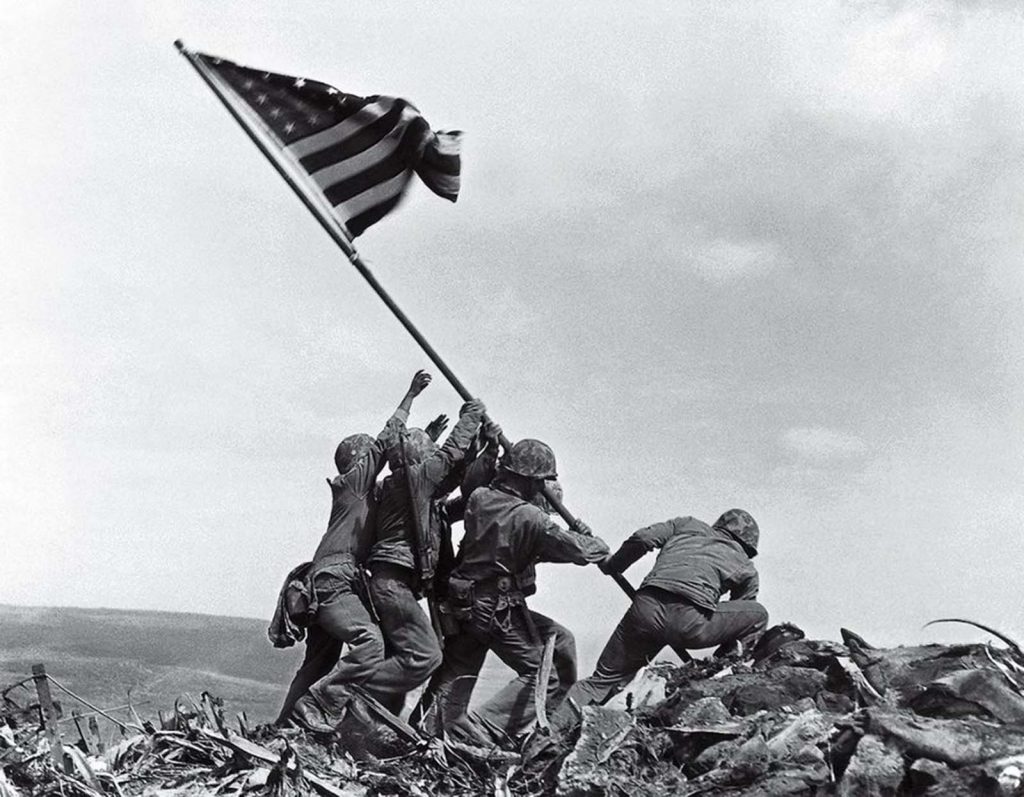 This is an iconic photograph of six United States Marines raising the U.S. flag atop Mount Suribachi during the Battle of Iwo Jima in the final stages of the Pacific War. The photograph, taken by Joe Rosenthal of the Associated Press on February 23, 1945, was first published in Sunday newspapers two days later and reprinted in thousands of publications. It won the Pulitzer Prize for Photography and was later used for the construction of the Marine Corps War Memorial in 1954. The photograph has come to be regarded in the US as one of the most significant and recognizable images of WWII.
25. Emmett Till, 1955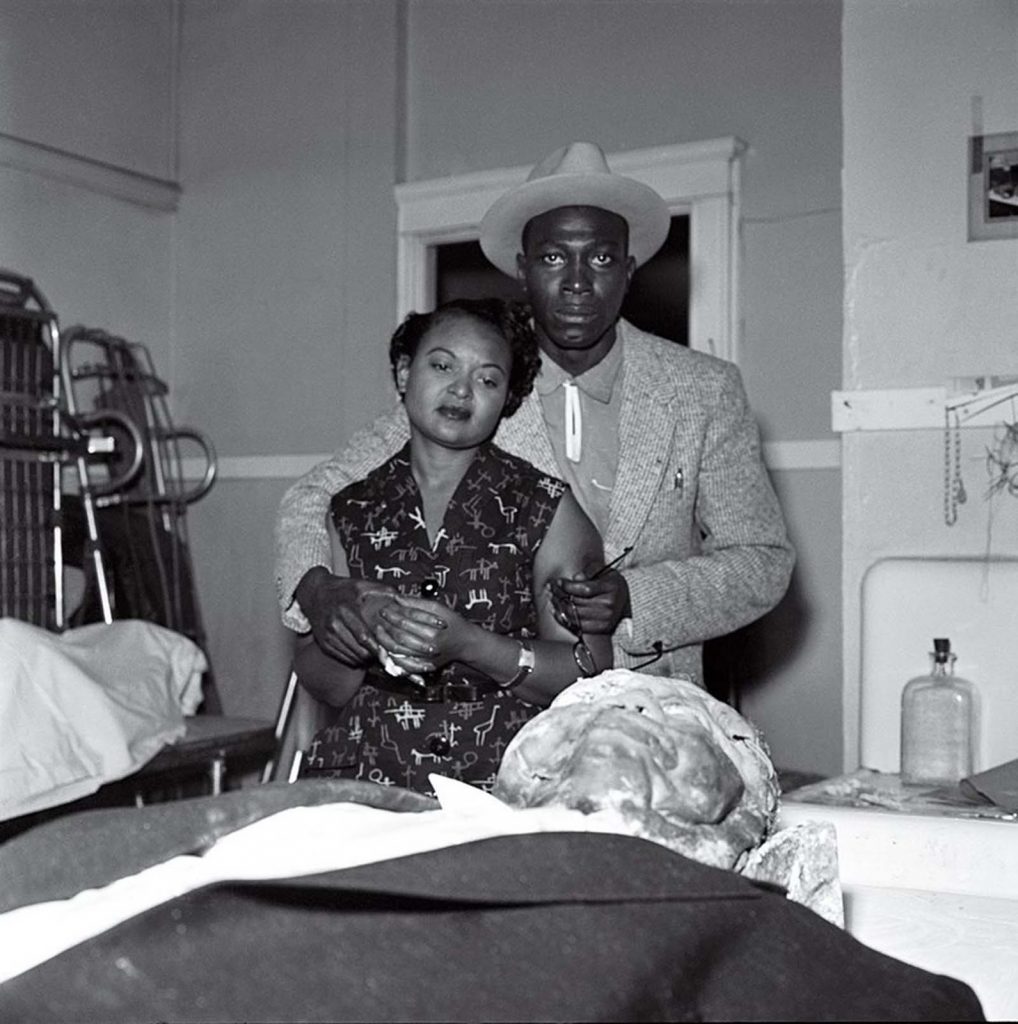 Emmett Louis Till (July 25, 1941 – August 28, 1955) was a 14-year-old African American who was lynched in Mississippi in 1955, after being accused of offending a white woman in her family's grocery store. Till's body was returned to Chicago where his mother insisted on a public funeral service with an open casket. Her decision focused attention not only on U.S. racism and the barbarism of lynching but also on the limitations and vulnerabilities of American democracy; making this one of the most iconic photos of all time. Till posthumously became an icon of the civil rights movement.
26. Cotton Mill Girl, 1908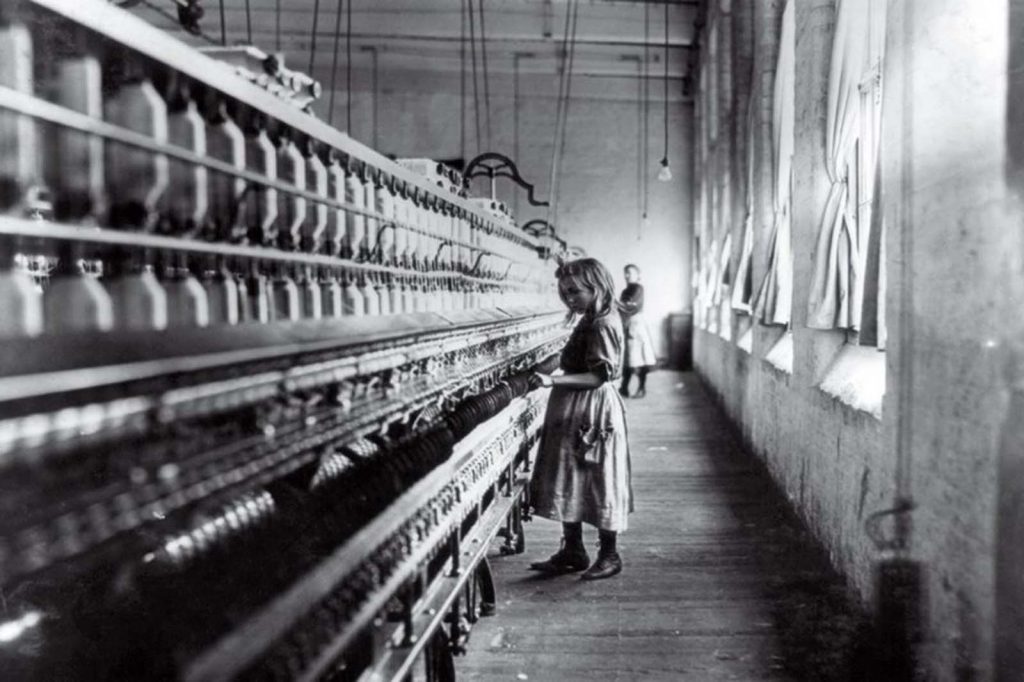 In the early 20th century, it wasn't unusual for very young children to work very hard – and very dangerous – jobs. In 1908, investigative photographer Lewis Hine set out to capture photos of impoverished kids in perilous work environments on behalf of an organization working to reform child labor in the U.S. This photo of a cotton mill girl was just one of many children that Hine photographed. Thanks to this photo and the protests that followed, in 1938, the Fair Labor Standards Act passed, prohibiting the employment of any persons under the age of 16, a law still in place today.
27. Hitler At A Nazi Party Rally, 1934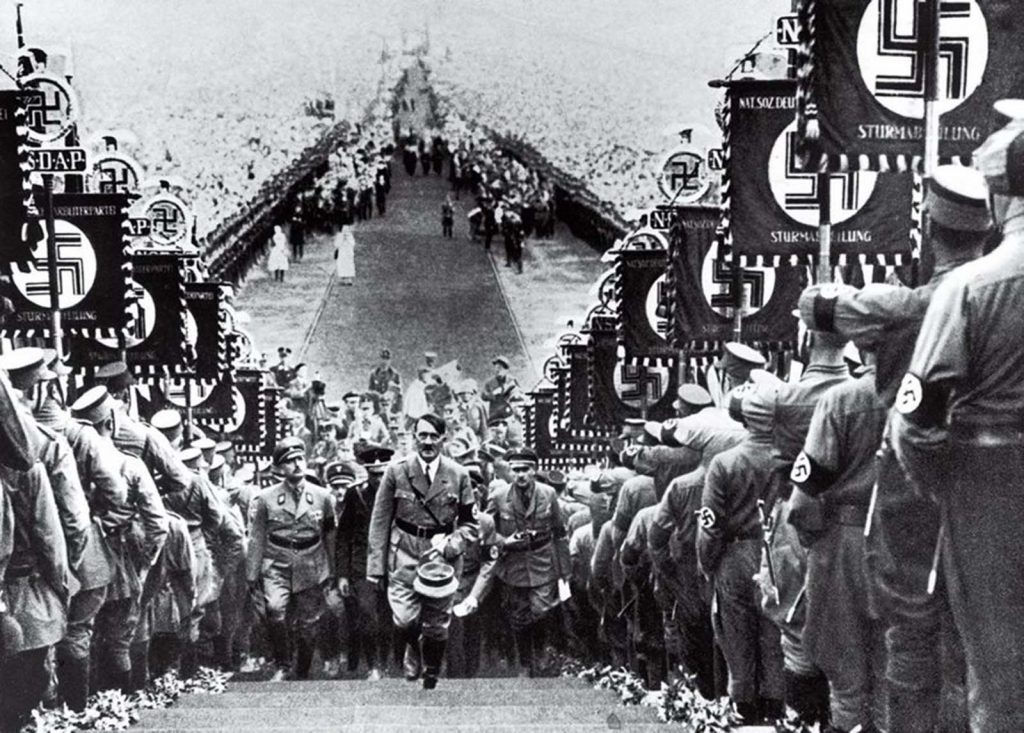 Heinrich Hoffmann, who joined the party in 1920 and became Hitler's personal photographer and confidant, was charged with choreographing the regime's propaganda carnivals and selling them to a wounded German public. Nowhere did Hoffmann do it better than on September 30, 1934, in his rigidly symmetrical photo at the Bückeberg Harvest Festival, where Hilter swaggers at the center of a grand adoring and healing troops. By capturing this, Hoffmann—who took more than 2 million photos of his boss—fed the regime's vast propaganda machine and spread its demonic dream.
28. Gandhi And The Spinning Wheel, 1946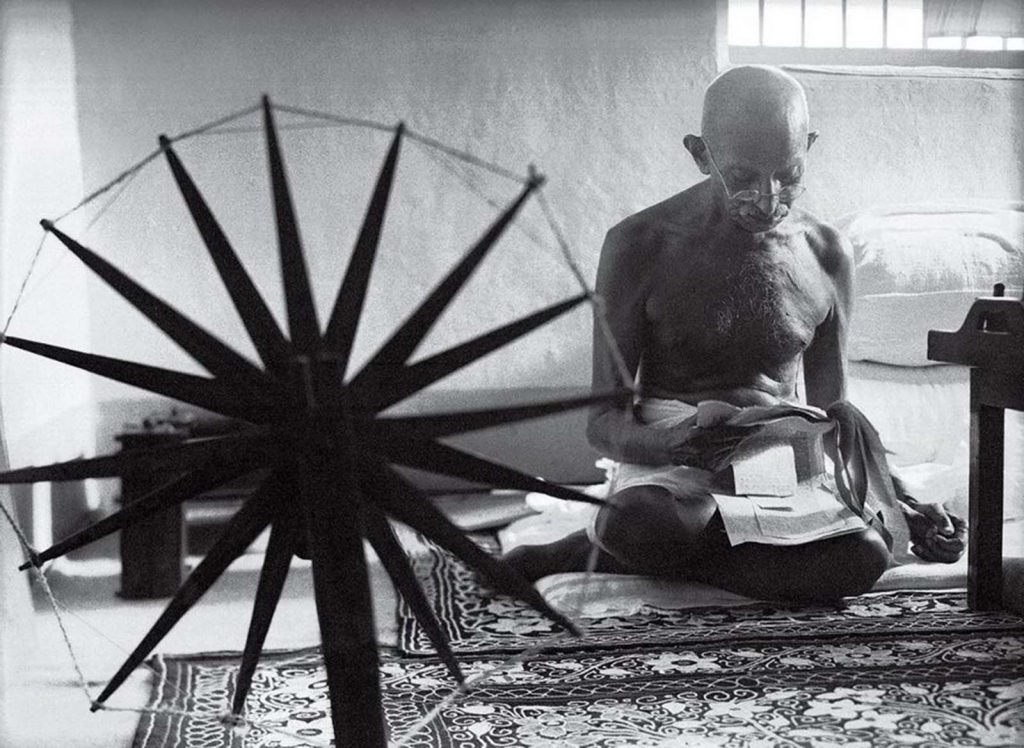 This photo is considered as the defining portrait of one of the 20th century's most influential figures, Mahatma Gandhi. LIFE magazine's first female photographer, Margaret Bourke-White was in India in 1946 to cover the impending Indian independence. She learned how to use the spinning wheel (one of the several demands put forward by his secretaries) and after 2 failed attempts, succeeded in coming away with an image that became Gandhi's most enduring representation.
Click here to read the the third article in the series.