The coronavirus epidemic shut down the production of television shows and movies around the world in mid-March and has forced the cancellation of film festivals and live concerts. Hollywood and the entertainment industry are just beginning to restart production as some relaxations in the regulations were announced by the Health Department.
Even though there are still uncertainties and confusion due to the rising count of COVID-19 cases, the Emmys announced that Jimmy Kimmel will be hosting this year's awards ceremony.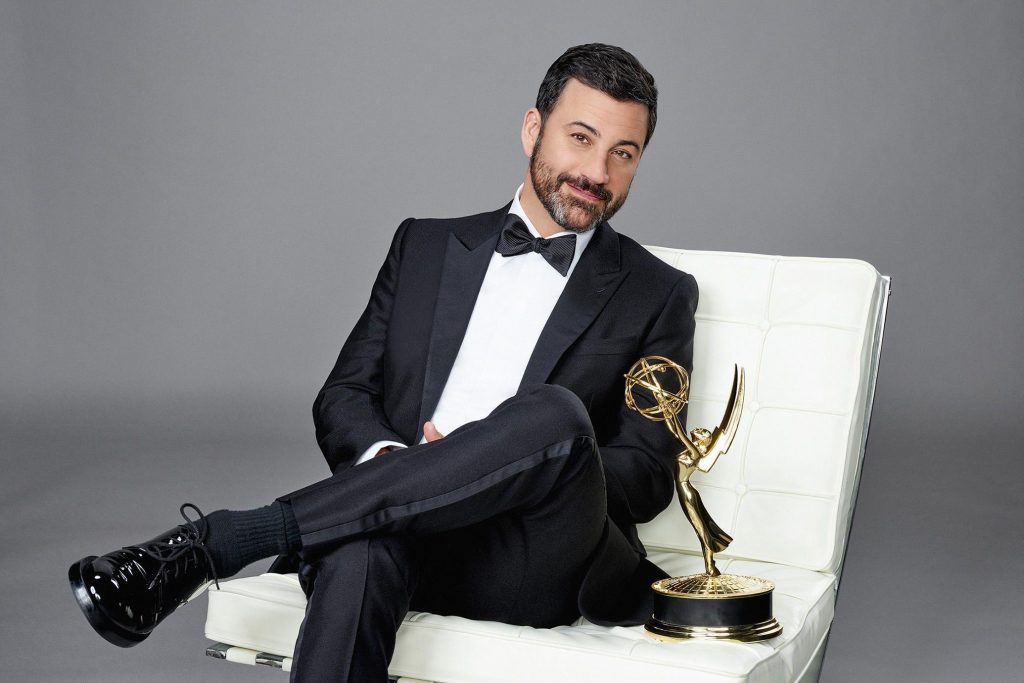 However, all major details about the awards are yet to be decided. This will be the first major Hollywood awards ceremony since the coronavirus pandemic started.
Kimmel is also producing the September 20 ceremony on ABC honoring TV's best. Choosing Kimmel to emcee the ceremony reverses course from last year's no-host Emmys. He acknowledged the announcement through his twitter handle.
"I don't know where we will do this or how we will do this or even why we are doing this, but we are doing it and I am hosting it," the ABC late-night host said in his statement.
ABC America gave no details for how the September 20 show, which hands out the highest honors in television, would be produced in an era when the coronavirus pandemic has forced the cancellation of multiple live events. Orchestrating an awards ceremony during the ongoing pandemic with its crowd of presenters, nominees, and guests will be a daunting prospect, whether done virtually or otherwise.
Nominations for the 72nd prime-time Emmys will be announced by the TV academy on July 28.
"We know Jimmy Kimmel will deliver a uniquely entertaining, funny and moving Primetime Emmys show," Karey Burke, president of ABC Entertainment, said in a statement.
Scenarios under consideration for the event include a completely virtual event or a combination of in-person elements, pre-recorded segments, and online appearances according to some reports.
Los Angeles County health officials last week gave the green light for film and TV production to resume under strict guidelines to contain the spread of coronavirus among cast and crews on crowded sets.
The Emmy Awards are usually held live in Los Angeles in front of an audience of A-list stars, and preceded by a red carpet.
An Emmy Award, or simply Emmy, is an American award that recognizes excellence in the television industry. It is presented at numerous annual events held throughout the calendar year, each honoring one of the various sectors of the television industry. The Los Angeles–based Academy of Television Arts & Sciences (ATAS) established the Emmy Award as part of an image-building and public relations opportunity. The first Emmy ceremony took place on January 25, 1949, at the Hollywood Athletic Club.