While things are all messed up for everyone and especially for those associated with film industry due to Covid situations, Priyanka Chopra Jonas has a feather of achievement. According to some sources, the Bollywood actress has signed a multi-million dollar contract with Amazon. The deal is for a television series, expected to be aired for a duration of around two years.
Speaking to a Hollywood publication, Chopra Jonas revealed her idol growing up was Sarah Michelle Gellar from 'Buffy The Vampire Slayer', but she never saw anyone who represented her. "I didn't think as a 13-year-old when I was watching TV that something was missing, but now as I'm older, I wonder if I would have been a lot more confident in high school if I would have not been afraid of every other person that looked different than me," she admitted.
Chopra Jonas officially shared this news with a report from the Variety in her official Instagram account:
However, this deal will now boost her already incredibly large platform to inject more diversity into Hollywood. Chopra Jonas was already a well-known Bollywood star, but eight years ago she broke into the Hollywood scene and since then hasn't looked back. Having starred on the likes of popular US TV thriller 'Quantico' and in romantic comedy films 'Isn't It Romantic?' and 'Baywatch', Chopra Jonas has carved a name for herself in Tinsel Town not only as an actress, but also as a producer.
"And as a storyteller, my quest is to constantly push myself to explore new ideas that not only entertain, but most importantly, open minds and perspectives," she told the press. "Looking back on my 20-year career, nearly 60 films later, I hope that I'm on my way to achieving that." The Amazon new deal is in partnership with Chopra Jonas' own production house, Purple Pebble Pictures, something which the head of Amazon, Jennifer Salke is incredibly excited for.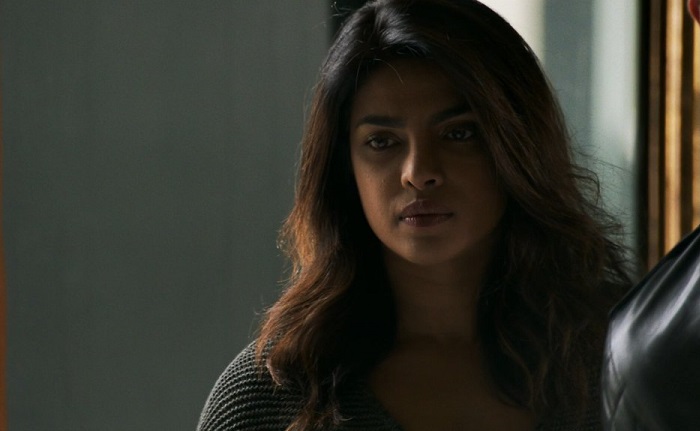 "Priyanka and I bonded over a shared passion for diverse global storytelling," Jennifer Salke told the publication. "Priyanka is drawn to exciting original content and characters that can resonate globally. She's a powerhouse producer, and we are thrilled to collaborate with her for years to come", she added.
Priyanka Chopra came into Bollywood after she had won the Miss World 2000 pageant. Later on, she became India's one of the most paid actress. She had won the National Filmfare Award and five filmfare awards in India, before stepping into Hollywood. She was married to the famous American singer and actor Nick Jonas in December 2018.