Chinese director Ai Weiwei produced a documentary that revealed, for the first time since last January, how the new Coronavirus Covid-19 spread in  Wuhan in his country, which is the epicenter of the virus outbreak in all countries of the world.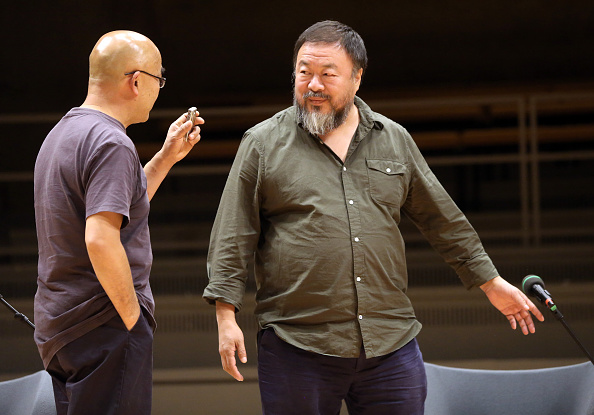 The beginning of the spread of the virus from the heart of Wuhan
The Wuhan is the first city where the virus, which has led to months after the death of 800 thousand people shows and injuring nearly 25 million worldwide; Where it is reported from time to time, that a laboratory in Wuhan was conducting tests on viruses that came from bats, which is the main reason for the emergence of the virus Corona the newcomer, Covid 19, by mistake, during a laboratory experiment through which the virus leaked to Wuhan and then to the whole world.
What is the film on?
And the Chinese director called his film the coronation, in which he monitored the period of the virus emerging in the city, its situation as a whole and the subsequent ban on exit in the city, which has a population of 11 million people.
The director – who opposes his country's policies – accused his government of covering up news of the virus for about several weeks at the end of 2019, and then announced it at the beginning of 2020, after the virus had largely dominated several countries.
The film accurately tracks the dates of the outbreak in Wuhan, and the quarantine measures that took place in its hospitals. The Chinese director aims, from his film, to alert the world to what is happening in China in terms of human rights violations and corruption practiced by the government, through his series of films; His last film is 115 minutes long, and he filmed it in Europe while he resides outside his country.
Fighting Corona with misleading media … this is how China did
In the opinion of the 62-year-old Chinese director, his country managed a virus outbreak CoronaThe newly created Covid-19 is to control society, monitor people, security policies, and misleading media.
Through his account on the Twitter microblogging site, Ai Weiwei wrote that his film depicts the control of his state and the lives of people under a state that practices tyranny, describing the film as a true narration of the biggest epidemic that humanity is currently facing.
Weiwei was arrested at Beijing airport in April 2011, and remained in prison for 81 days without any charges, according to press reports.