A new achievement was won by the Emirati documentary "Athel", by winning the Achievement Award from the Berlin Flash Film Festival in Germany, which specializes in short films.
The jury of the Berlin Flash Film Festival in Germany for short films includes a group of international experts active in the film industry.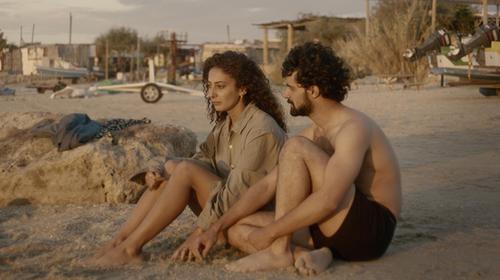 Next step for Emirati film Athel:
The victory of the UAE documentary film "Athel" for the Achievement Award from the Berlin Flash Film Festival means that he will participate in the semi-finals; Automatically for the annual Berlin Film Festival.
Athel Emirates Film Awards:
The documentary film Athl of the Emirati has won several other international awards, most notably the Houston International Film Festival in the United States of America, as this festival specializes in honoring creative excellence in the field of films and video, as well as targeting the capabilities of filmmakers and promoting tourism and culture in Houston.
The film was also officially selected for screening at the Madrid International Film Festival in Spain, which is one of the most important and popular festivals in Europe, which in turn is an opportunity for filmmakers to communicate and provide support from professionals. The Emirati film Athel is also officially nominated for awards at the Toronto Film Festival. International in Canada.
On the same level, the Emirati film Athal was selected for screening at the Levitt Off Festival in Toronto, Canada, in addition to being nominated in both the Amsterdam Festival and the Vienna Independent Film Festival.
The staff of the Emirati film Athel:
The Emirati documentary film "Athel" directed by Sheikha Al Yazia bint Nahyan Al Nahyan, produced by the two companies, Toaster and Anasy Media. Photography was assigned to Alex Martella and distributed by MAD Solutions.
The story of the Emirati film Athel:
The film deals with the story of the famous pre-Islamic poet Tarfa Ibn Al-Abed, or the murdered boy as he is known throughout history, in a comedic dramatic style, where this pre-Islamic poet was killed in the height of his glory, as many thinkers and intellectuals were confused about his fate.
The events take place through dialogues that bring together the poet Tarfa and Salma, a famous presenter of programs, who was chosen to present a program on the poet Tarfa Bin Al-Eid, where the presenter was surprised that the program turns her life upside down, but also her media pleasure.