Some of the actresses attending the fourth El Gouna Film Festival received criticism on social media because of the dresses they appeared in.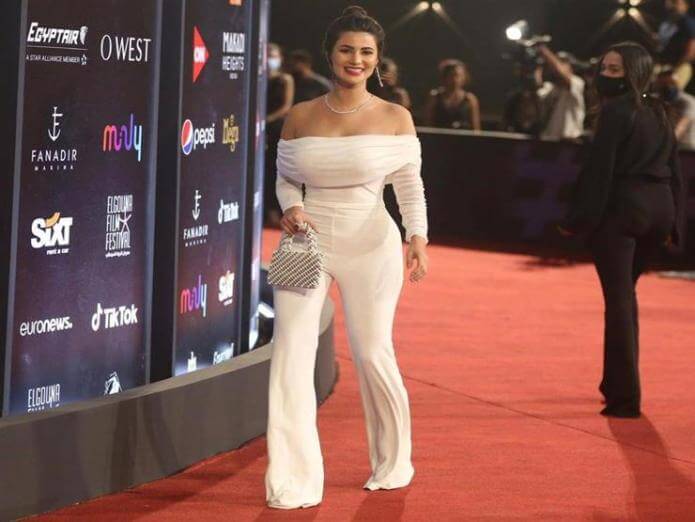 The El Gouna Film Festival concluded its fourth session on Friday evening, in the presence of many artists and artists.
Since the first day of the festival, the young actress and rising star, Hoda Al-Etrebi, shined on the red as a blade, drawing her attention to many followers in many places and all around, both inside and outside the festival.
Even in conclusion, Hoda was able to dazzle us with a global Hollywood look, to say that it really was "the seal" to lead the trend and search engines strongly and with unparalleled speed!
From here, we can thank the Egyptian young fashion coordinator from London, Bossi Al-Shahawi, who made a great effort and accompanied Hoda in all her looks during the festival.
The Hoda and Bossi duo won the admiration of critics and followers of fashion news with its sophistication and distinction, and every day it was constantly on top of newspapers, magazines and social networking sites with the perfection of its varied and flawless looks.
Bossi told Elle Arabia that she has a close relationship with the star Hoda, so she trusts Bossi's taste, especially as she knows what she loves and understands her taste and style, and she confirmed that every look was carefully thought out and here is the challenge to always be glamorous, elegant and appropriate to the place in it.