While you can see the Hollywood movies flooded with super-hero films, zombie genre movies and other totally non-practical themes, there are some movies based on real-life events. This list may be helpful to those who like realistic approach in movies.
Escape from Alcatraz (1979)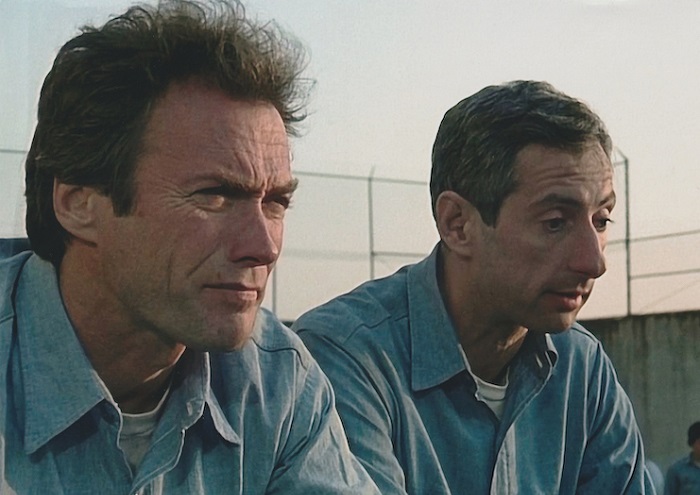 Alcatraz stood for an island-prison in San Francisco, was the most secure prison in the world. It was believed to be impossible to escape from until three daring men (played by Clint Eastwood, Fred Ward and Jack Thibeau) made a successful attempt at it in 1962. The success of their endeavor is still in dispute, but this enthralling narrative is a fine examination of the facts and fantasies.
Apocalypse Now (1979)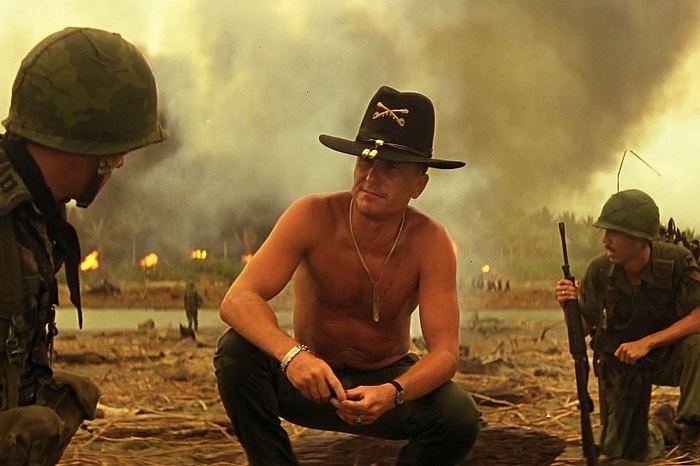 Apocalypse Now is loosely based on Joseph Conrad's Heart of Darkness (1899), which itself is based on events that occurred to the author. In this redux of the narrative, set during the Vietnam War, Captain Willard, played by Martin Sheen, is sent on a dangerous mission into Cambodia to assassinate a renegade colonel (Marlon Brando) who has set himself up as a god among a local tribe and is presumed to be insane.
Into the Wild (2007)
This movie depicts a man's real spiritual journey through the natural world. Into the Wild reflects the many conflicts and problems that trouble those uneasy with a materialistic life. It's underpinned with a wish to be free and independent, escape the norms of society and discover transcendence in nature. After graduating from Emory University, top student and athlete Christopher McCandless abandons his possessions, gives his entire $24,000 savings account to charity and eventually hitch-hikes to Alaska.
Lawrence of Arabia (1962)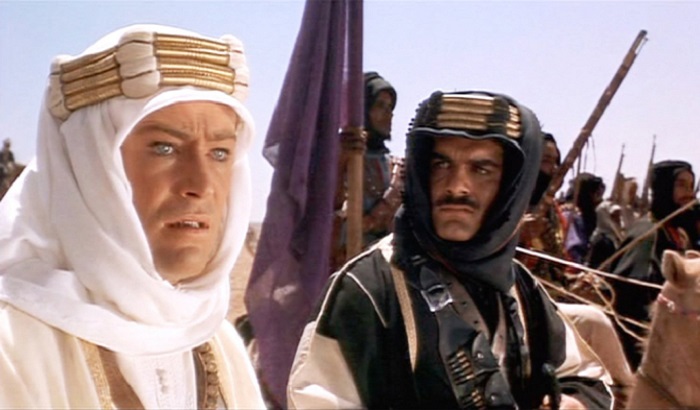 This true-story film depicts the experiences of Welsh diplomat and military officer Thomas Edward Lawrence in the Arabian Peninsula during First World War. It documents the officer's emotional struggles with the violence that is inherent in war, his own identity and his divided allegiance between his native Britain and his comrades within the Arabian Desert tribes.
Catch me if you can (2002)
The real life of the notorious fraud Frank Abagnale Jr's life is depicted in this movie, starring Leonardo De Caprio and Tom Hanks. The young Abagnale became an expert in forgery and disguise, and managed to cash checks for millions of dollars, acting as a Pan Am pilot, a doctor and a legal prosecutor along the way. What's more impressive, he did it all before his 19th birthday and the only reason he did this was to bring his parents split parents.
A beautiful mind (2001)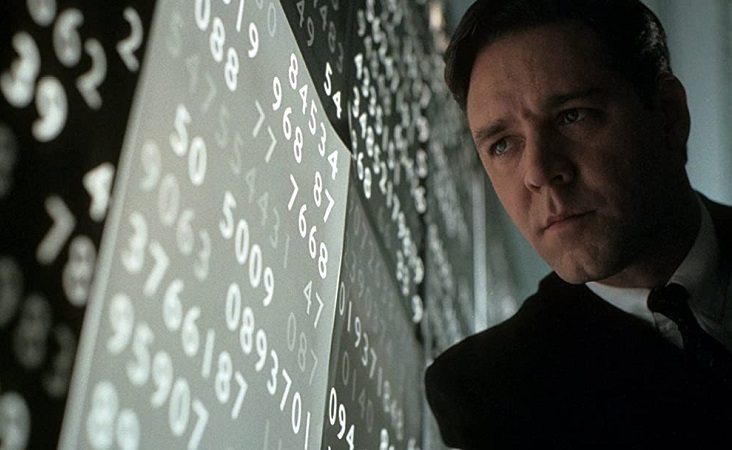 This Oscar winning movie is based on the life of a mathematics-genius John Forbes Nash, who was stuck with schizophrenia. The movie was like a poetry that describes how his mental state brought an end to his personal and academic life. Russel Crowe starred and made the character immortal.
American Sniper (2014)
This dramatic adaptation by Clint Eastwood is a visceral account of Navy SEAL sniper Chris Kyle, whose pinpoint accuracy saved countless lives and turned him into a legend during the war in Iraq. However, when he was finally released from his duty of war and comes back home, Kyle struggled to escape the haunting shadow of war and death.
The pianist (2002)
The Pianist, directed by Roman Polanski and starring Adrien Brody, is a film about Polish-Jewish musician Wladyslaw Szpilman, who struggles to survive the destruction of the Warsaw ghetto during World War II. This critically acclaimed movie won three Oscars, a Palme d'Or and many other significant awards to boot.
Erin Brockovich (2000)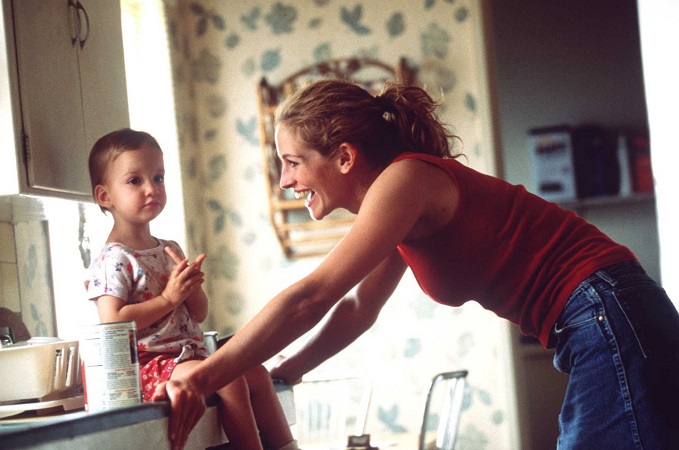 This movie, which won Julia Roberts an Oscar for her role as the protagonist, represents the real life of small-town lawyer and mom of three kids, Erin Brockovich. Brockovich, without any suitable educational background. She gets hired as a lawyer and accidentally stumbles upon a major case of water poisoning that has led to many cancerous diseases in her town and takes the fight to big business.
12 Years a slave (2013)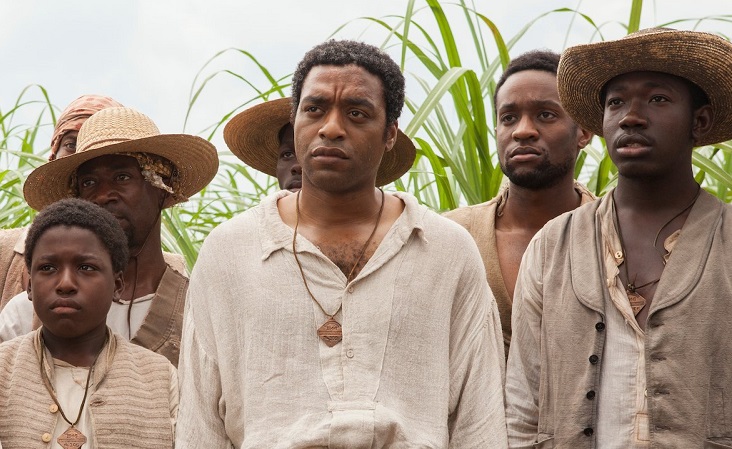 This biographical drama documents the life of Solomon Northup, a free black man from Upstate New York, who is kidnapped and sold into slavery in 1841. The movie won best picture at the Oscars and was hugely revered by audiences and critics. Not only was it brilliantly directed by Steve McQueen but the movie was touching and realistic.
I know I had to skip a number or a collection of movies for want of space. But these films will definitely mesmerize you with the way of their presentation, if you like real-life event movies.