Imagine being a popular star and a millionaire around the world, and at the same time, you cannot act with anything you own? This is exactly what the American singer Britney Spears has been living with, about 12 years ago when a US court imposed the guardianship of her father and her lawyer on her.
What were the reasons that prompted the court to make the legal guardianship decision, and what are you waiting for now?
What is the story of Britney Spears?
After all the successes she achieved in her life, the US court in 2008 imposed custody over her, claiming that she was "unaware of her behavior."
The story began in January 2004 when Spears married her childhood friend Jason Alexander in Las Vegas before the court annulled her marriage 55 hours after confirming it, claiming that she was "not aware of her behavior," something that is known about marriages that take place in Las Vegas Of a special nature.
Barely several months passed until American dancer Kevin Federline Spears became engaged after 3 months of acquaintance with her, and at that time Kevin was recently separated from actress Shar Jackson, who was pregnant with his second child.
These reasons prompted the media to highlight this relationship that culminated in marriage in September 2004.
After two years of marriage during which they had two children, Sean and Jayden, Spears filed for divorce from her husband, for reasons she said were "not negotiable."
After months of the courts, specifically, the two divorced men reached an agreement on the custody of their two children, and thus the divorce was officially terminated.
In early 2007, the American singer's aunt passed away, which caused Spears to be admitted to a psychiatric rehabilitation center for one day.
The next day, the pop princess shaved her hair completely, and this reckless behavior worried her family, so she was admitted several times to psychological rehabilitation centers, during which she also lost custody of her two children to her ex-husband Federline.
It was not over here, but the American singer began to act recklessly, as she suffered nervous breakdowns in public places, and was photographed hitting the car of one of the fan.
In 2008, Spears refused to hand over her two children, who were on a visit to her, which ended in a confrontation with the police, so she was transferred to court and a legal guardian was placed on her starting that year.
Despite all these events, the pop princess did not stop working and released several albums during the years that she was placed under legal supervision.
What is legal guardianship?
After her confrontation with the police and the problems she had committed during that period, the court decided that Spears was unable to control her professional affairs, especially finances, and therefore a guardian was placed on her, who is her father.
And the US Guardianship Law places people who are unable to make their own decisions, such as those suffering from dementia or other mental illnesses, one or more people to play the role of legal governor.
According to the BBC, during the last 12 years, her father and her lawyer managed her property and personal life – including identifying her visitors and communicating with doctors about her treatment, and her father, James Spears, abandoned this role in September 2019, due to what he described as "reasons." Personal health. "
The judge appointed the director of care, Judy Montgomery, in place of the father until August 22, when the legal guardianship was renewed, and so Spears will be subject to a new court on July 29, 2020, to determine whether that guardianship continues or to cancel it, or perhaps the hearing will be postponed to the beginning of August.
Economic magazine Forbes estimated her fortune in 2020 at $ 54 million.
Britney Spears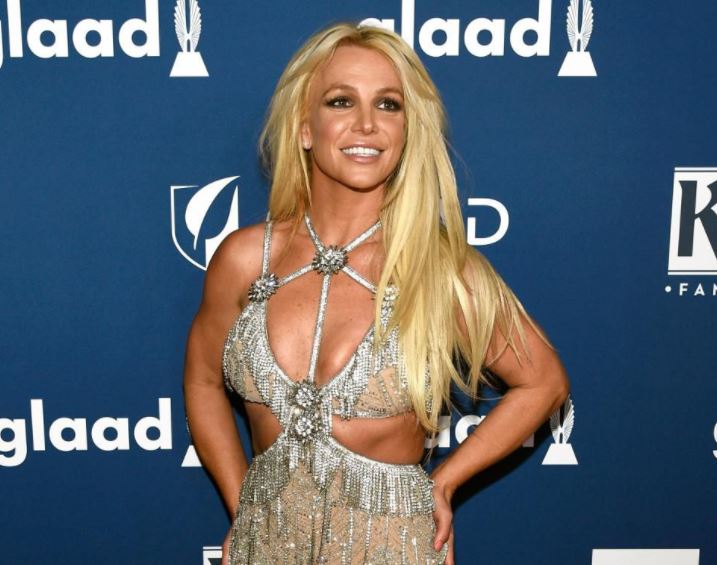 Spears was born on December 2, 1981, in Macomb, Mississippi, and since her childhood she began singing in her elementary school as she has always starred in the school plays.
In 1998, Spears released two songs, One More Time, and Oops, both of which were the main reason for her rise to fame.
She followed them with her first real music tour in 1999, and her track One More Time won # 1 on the Billboard chart.
Her 7 Guinness World Records!
During her busy career that continues until now, Spears has won many international awards, including 7 numbers that have entered the Guinness Book, including:
Best Selling Baby Album by Teen Singer, Baby One More Time.
The highest-selling teenage singer of records in the world (37 million albums).
Until 2017 it was the highest-selling artist of records in the world.
Top selling female artists for albums during the decade from 2000 to 2009.
The first singer to achieve the first 5 albums for her listening list .
She returned the passion for pop to the youth and invented other genres!
Critics consider Britney Spears to be one of the artists who restored the passion of young people for listening to pop music in the 1990s, especially the album One More Time, which contained youthful dancing music, while her third album Britney was different from what pop fans used to listen to as it contained New music called "R&B".
Also discovered Spears several other types of music such as electronic pop and pop dance, which inspired a lot of pop stars present, such as Lady Gaga Selena Gomez Arianna Grande Miley Cyrus and Taylor Swift, and according to Mazkrth newspaper Medium specialized technical news, all the names that were mentioned admitted in interviews Journalist that they were a fan of Spears before they became a superstar.
Beyoncé, who began her career almost at the same time as Spears, did not get the fame that Spears got, and she said that she was a fan and influenced by Britney Spears.
Lady Gaga also described Spears as not being a princess of pop but rather a queen of pop, and that she had learned many lessons from her during her career.
The only pop singer to sing with Michael Jackson and Madonna!
During her career, Britney Spears participated in many singing tours, but her participation with Michael Jackson in the year 2001, even though she was not at the age of 21, was one of the most prominent singing stations that should be stopped.
Spears was chosen to feature Jackson in a representative clip of one of his songs on stage, during the Millennium Artist Award ceremony.
Three years later, in 2004, Spears partnered with Madonna in a joint music video for the song Me Against.