Mojgan Hosseini, 28, a member of the National Orchestra of Iran, plucks away at a Qunun on the roof of her home during mandatory self-isolation, in Tehran. With almost 78,000 cases of coronavirus and over 4800 deaths, Iran faces the worst of the virus outbreak in the Middle East.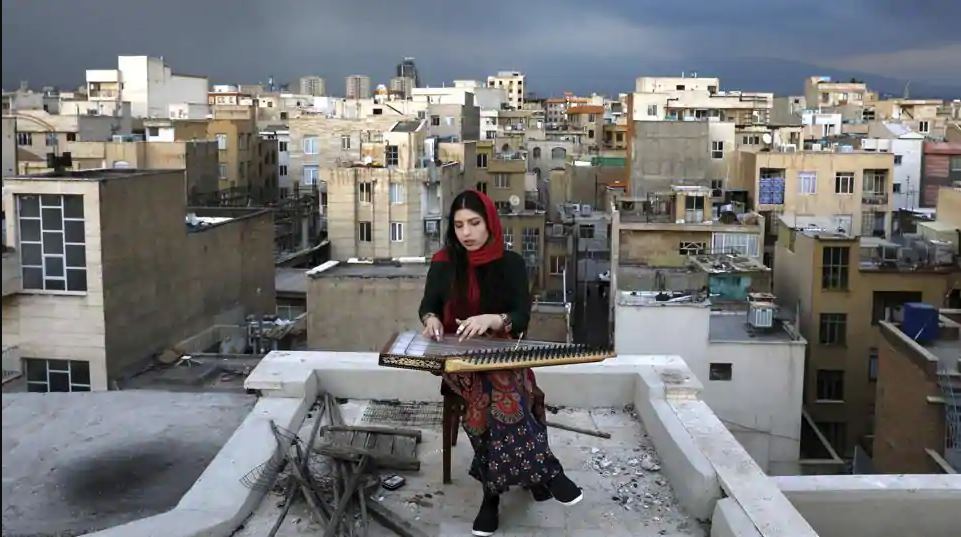 With performance halls now closed and many sequestered in their homes, Iranian musicians have been building their own performance spaces where they can. That includes rooftops littered with debris and water tanks, empty front porches and opened apartment windows where their music floats down on others stuck in their homes.
Impromptu parties
The musicians' impromptu concerts attract applause and give listeners hope, even if public performances are still strictly controlled in the Iranian republic.
Aref Mirgaby, who plays the violin (double bass) in the yard of his home, says: "We are not medical workers on the front lines to confront the virus, and we do not serve patients in hospitals, nor do grocery workers deliver food to them, but I think that many musicians – myself included – They felt obligated to present their shows to comfort and amuse people, in light of these difficult times. "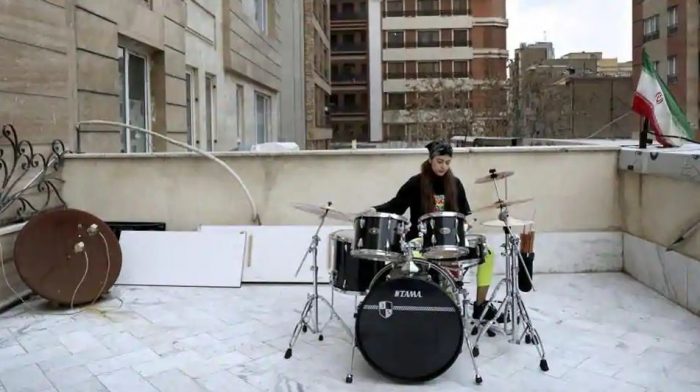 An essential corner of Iranian life
Musicians have always been a staple of Iranian life, dating back to the ancient Persian empires. Legend says that King Jamshid, the fourth king of the "Bishdadian" dynasty, known as "King of the World", invented a multi-stringed (four-stringed) musical instrument.
Over time, Western influence brought with it Europe's pieces. After the Islamic Revolution in 1979, pop and Western music genres initially disappeared, but classical music slowly re-emerged in the 1990s, and became increasingly popular. However, women are still not allowed to sing in front of a heterosexual audience, and hardliners have regularly attacked parties and performances that violate cultural boundaries imposed by the Shiite government in Iran. Outside Tehran, officials themselves regularly host concerts and mass music shows.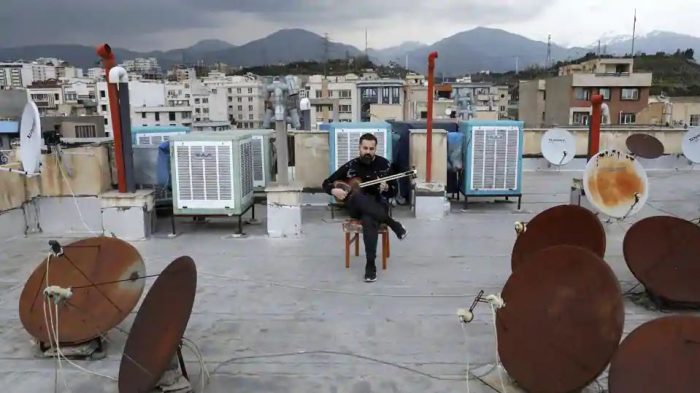 But the Coronavirus pandemic has begun to loosen the strictness of some norms, as social networking sites have witnessed a spread of videos in which doctors and nurses dance to celebrate cases recovered from HIV infection, which could have been considered earlier a sufficient reason for arrest.
"I share my feelings with the neighbors."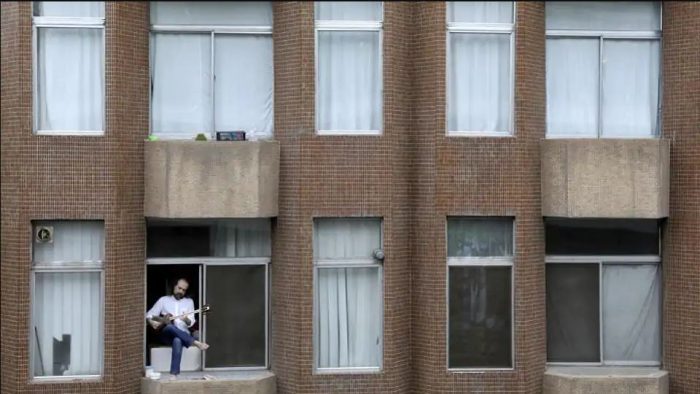 Among the musicians who have risen to the rooftops is the 36-year-old composer and player of the "tar", Medya Verginjad, and the tar is a long-necked stringed instrument.
"It is not easy for me to stay locked in the house and not be on stage or in the studio throughout the quarantine, so I play Tarar from my rooftop to share my feelings with the neighbors," says Farajjad during a recent performance.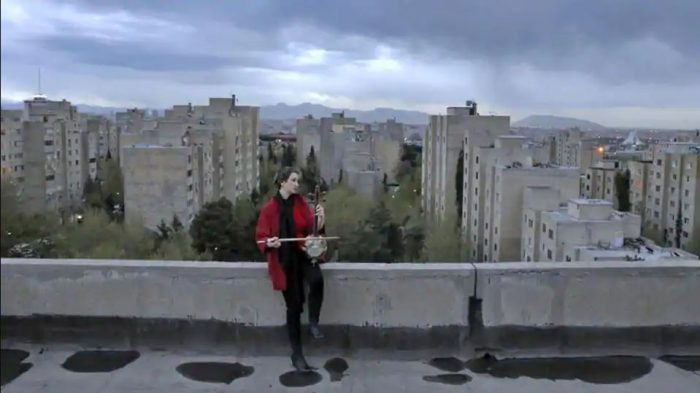 Others, such as the 26-year-old accordion player, Kawa Ghafari support him.
"During these quarantine days, the only place I feel I can share my music with others is in my backyard, where my fans are my neighbors in the first place. These days I can feel the power of art more than ever," Ghafari says.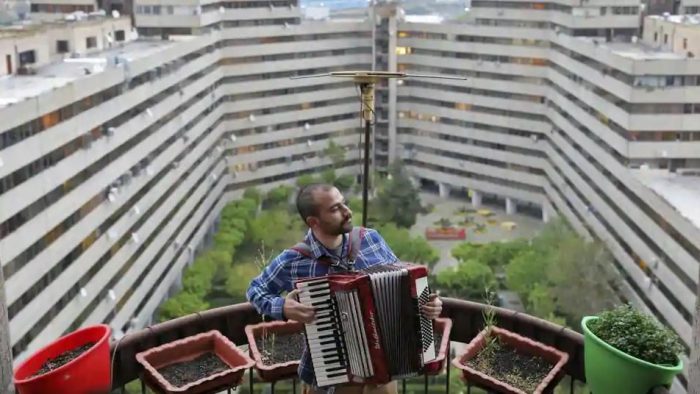 Mushajan Hosseini, who plays the qanun, says playing music in this manner gives her an alternative outlet to pursue her usual passion as a member of the Iranian National Orchestra. As its playing is no longer interrupted by the sound of a motorcycle passing by by chance or the song of a bird, otherwise silence prevails.
Adding: "Since the Corona epidemic hit Tehran, the balcony on the roof of my house has become a theater on which I perform my shows, and my neighbors have become my main audience these days."