Entrepreneur and singer Rihanna is officially now the richest woman musician in the world with a net worth estimated at $1.7 billion. She may now be one of the richest musicians in the world but her music is not the primary source of her wealth, as per a report in Forbes magazine.
The pop star is worth $1.7 billion (£1.2 billion), with an estimated $1.4 billion coming from the value of her Fenty Beauty cosmetics company. The rest of her fortune mostly comes from lingerie company, Savage x Fenty, worth an estimated $270 million, and her earnings from music and acting.
Most people have known Rihanna as a famous pop singer, But she is second only to Oprah Winfrey as the world's richest female entertainer.
In 2017 Robyn "Rihanna" Fenty launched her Fenty Beauty in a partnership with luxury goods company LVMH. she said the aim of the line was to appeal to "every type of woman" and launched 40 different foundation shades, which at the time was largely unprecedented. It led to the so-called "Fenty Effect" where rival brands broadened their shade ranges for make-up products.
Forbes estimates Fenty Beauty alone is worth $2.8 billion. In 2018, the makeup brand, which is sold at Sephora stores, was generating more than $550 million in annual revenues, earning more than Kim Kardashian West's KKW Beauty, Kylie Jenner's Kylie Cosmetics and Jessica Alba's Honest Company, the magazine reported.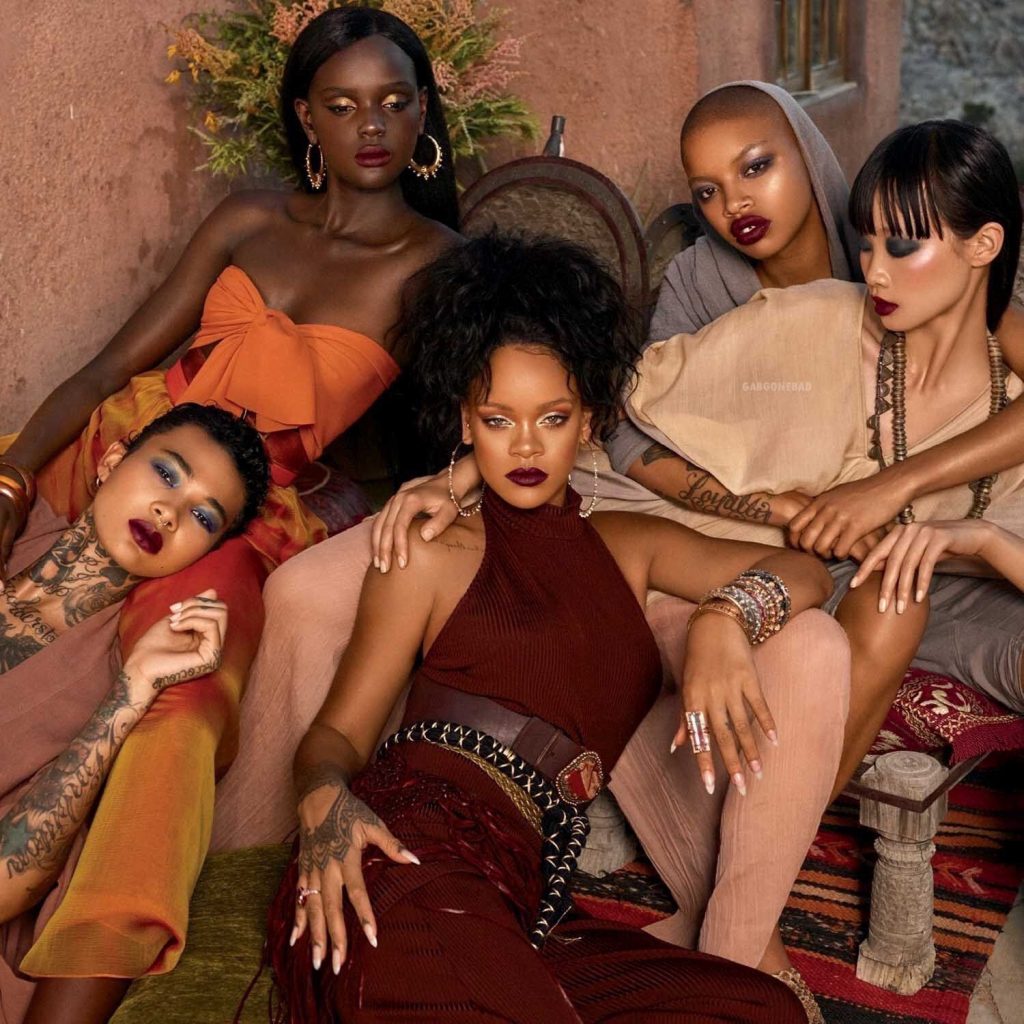 Most of the women's fashion and beauty brands have perpetuated Eurocentric and often unrealistic standards of beauty. One of the keys to Rihanna's success has been marketing products to women of all shapes, sizes and skin shades, according to Shannon Coyne, co-founder of Bluestock Advisors, a consumer products consultancy.
As a singer, Rihanna has sold more than 250 million records but since 2016 she has not released a studio album till now.
However, she was recently spotted shooting a music video with her boyfriend, rapper A$AP Rocky.