The Duchess of Cambridge, Kate Middleton, realizes the art of professionalism in coordinating her clothes in the various official tasks that she attends, and here she is today revealing her looks by presenting the Pride of Britain Award to healthcare scientists at St Bartholomew's Hospital in London, who have spent the last few months in the front lines to combat Coronavirus, as a reward for their efforts.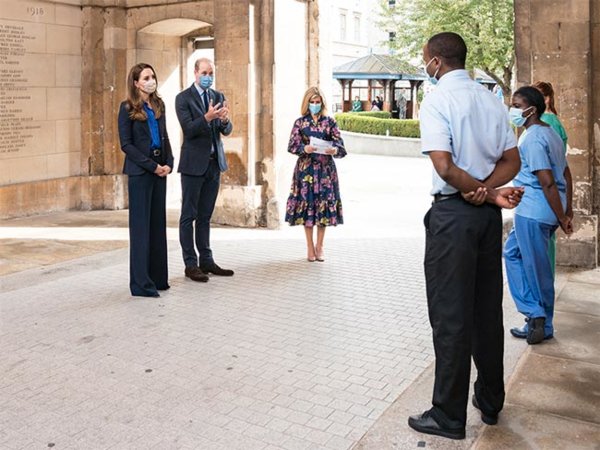 ​
For the occasion, Kate wore a navy women's suit that consisted of a Canadian Smythe blazer and wide trousers, adorned with a thin belt of crocodile leather in the same color, while underneath she wore a vintage-style shirt with front buttons in indigo blue bearing the London designer Lisou signature. René MacDonald, was distinguished by its small rainbow engraving. But what was the secret behind choosing this pattern specifically?
Since the lenses of photographers and the foreign press in particular, are always curious to know any detail of the Duchess of Cambridge's looks, this time she did not lose sight of her appearance while honoring health care workers in London, as Kate drew attention by wearing this shirt printed with small engravings in the form of A rainbow, and behind that really moving secret!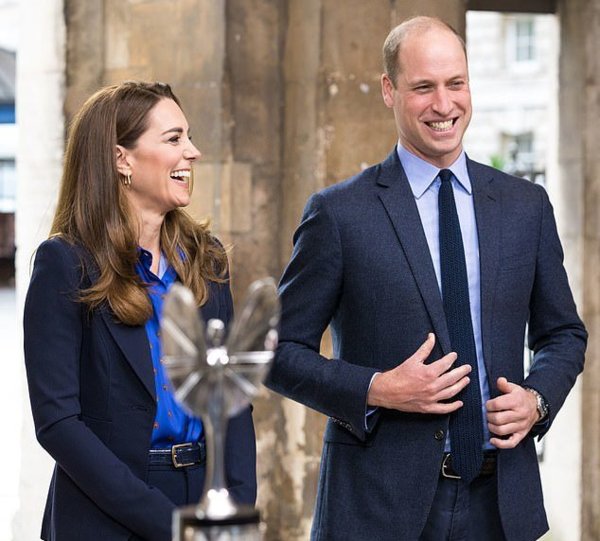 ​
In the details of the news, the rainbow inscription has turned in the time of Corona into a symbol for all who wish to show solidarity with workers in the front lines in the field of health care to combat this global epidemic, in support of their efforts. Many international fashion houses have adopted this pattern and incorporated it into their designs, including the Lisou brand. Kate Middleton's choice to wear a rainbow pattern is only an indication of the emotional value of this pattern.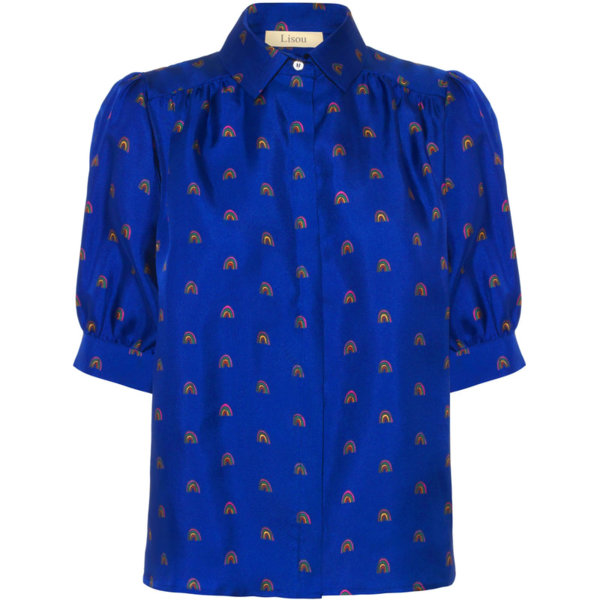 In terms of jewelry, Kate Middleton decorated her elegant classic look, with delicate gold earrings by Spells of Love. Aesthetically, the British Duchess has kept her shoulder-length hairstyle, soft smokey eyes, and a neutral lipstick. 
Notably, the Pride of Britain Awards, since its inception in 1999, has annually celebrated the achievements of some distinguished British citizens in making Britain a better place. Winning candidates from different affiliations, age groups, and from different parts of Britain are chosen by the general public. Statistics show that the Pride of Britain Awards program is the most-watched program on British domestic channels.