A month later, artist Sherine Abdel-Wahab celebrates his fortieth birthday, which made her issue a warning to her fans and fans, asking them not to talk about this number on her birthday.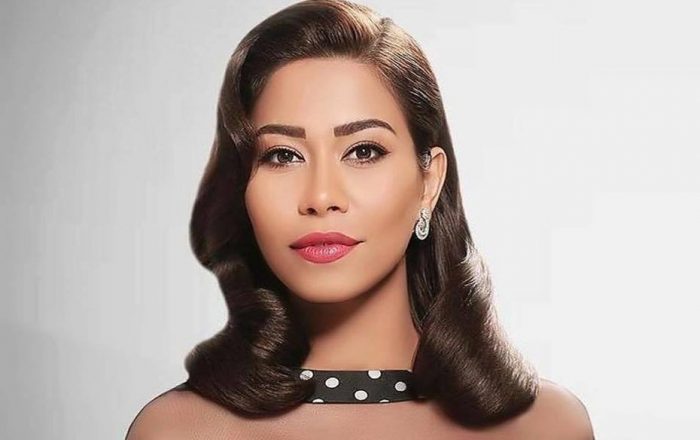 Sherine reveals the reason for her absence from the communication sites
On the other hand, the name of the hashtag "# Retro_Yours_Sherine" was released by the Twitter trend recently, in an attempt by her fans to persuade her to reverse her decision and return again to communicate through her social media accounts.
Sherine Abdel-Wahab was keen to thank everyone who asked her, revealing the reason for her distancing from social media, saying: "With great joy when I see you, they think about me all the time and ask me. And God willing, I will return you as soon as possible. "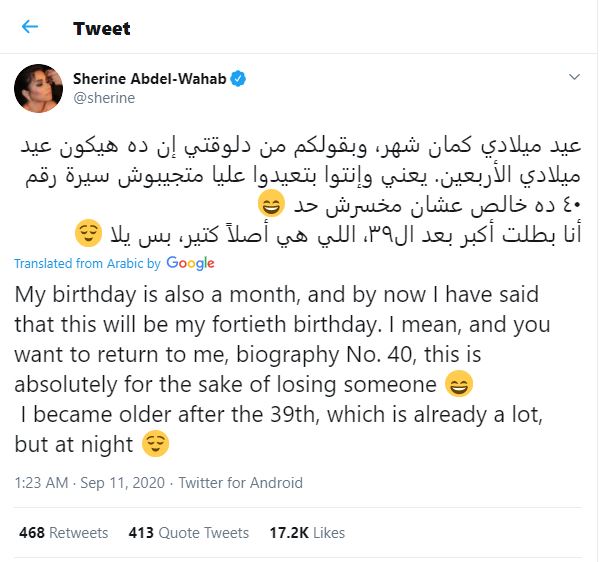 Sherine decided to make the audience laugh, so she wrote through her personal account on the "Twitter" site: "My birthday is also a month, and by saying now that this will be my fortieth birthday. I mean, and you will return to me, I will not answer this biography. 39, which is already a lot, but at night.
Sherine and Hussam Habib
On the other hand, Sherine and her husband, the artist Hossam Habib, faced a strong rumor last June, stating that a violent quarrel took place between them, which reached the point of intertwining hands, and that the artist Ahmed Saad intervened to solve the situation, and with the increase of his flames, he clashed with her husband.