One of the most popular and popular trends, especially among the ranks of the most famous stars and princesses of the world, it is the trench coat that continues to be on the throne of fashion for several seasons, and here it is strikingly conquering the 2021 winter fashion so that we have spotted many famous people in the world sparkling with this piece, which has appeared in the collections of many international fashion houses this season.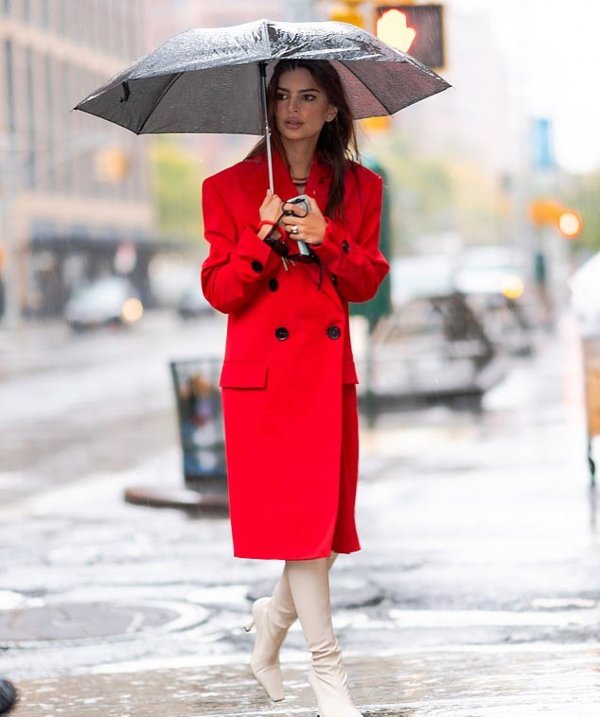 In week 20 of pregnancy, hid the actress and model Emily Ratajkovski  Emilly Ratajkovski her belly bulging coat Trnc elegant made of wool in red, during walkable in New York City on a rainy day.
The mid-length coat, signed by Proenza Schouler, has a distinctive boxy style with contoured shoulders and a classic double-button cut. Emily paired this striking winter look with creamy white leather high-calf boots while holding her mobile phone and black sunglasses in hand. To protect herself from the torrential rain, the future mother carried a black umbrella.
We love this bold, radiant red coat that elevates Emily Ratajkowski's look to another level of elegance.
As for aesthetics, the 29- year-old model used a sleek hairstyle that fell on her shoulders and makeup based on black eyeliner and lipstick in a neutral color.