Ellen DeGeneres's wife Portia de Rossi has spoken out in support of the TV star, posting on Instagram to say "I stand by Ellen" following allegations of a toxic workplace environment on the set of her show.
Amid calls for the 62-year-old presenter to step down, De Rossi, 47, has now shared a message of support for her wife of 12 years.
Next to a graphic that read "I stand by Ellen" on Instagram, the actress wrote in the caption: "To all our fans….we see you. Thank you for your support."
The couple got married in 2008 after California overturned a ban on same-sex marriage.
Known for her "be kind" mantra, often taking part in lavish giveaways or acts of charity, DeGeneres is one of the biggest names on US TV and has hosted the Ellen DeGeneres Show since 2003.
However, her image has been rocked by recent allegations. A Buzzfeed News investigation made a series of claims about the alleged toxic culture on the daytime talk show after speaking to former employees who made allegations of racism, unfair dismissal, intimidation, and an overall toxic environment.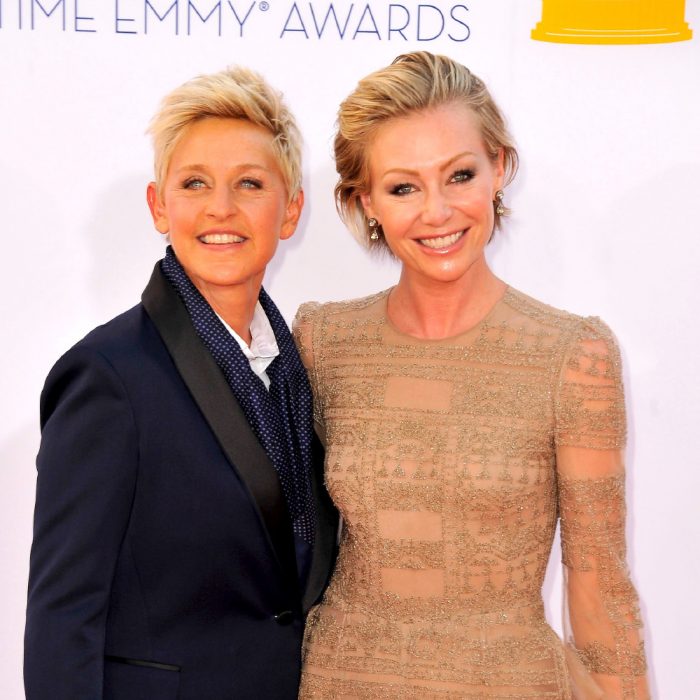 A social media campaign then started last week calling for the talk show host to step down following reports of a hostile work environment for employees on set.
Responding to this, Ellen issued an apology in a memo to workers saying: "On day one of our show, I told everyone in our first meeting that The Ellen DeGeneres Show would be a place of happiness – no one would ever raise their voice, and everyone would be treated with respect."
"Obviously, something changed, and I am disappointed to learn that this has not been the case. And for that, I am sorry. Anyone who knows me knows it's the opposite of what I believe and what I hoped for our show," she said.
Other celebrities like Argentine polo player Nacho Figueras and DJ Samantha Ronson also publicly supported DeGeneres.
"She makes the world a better place for millions of people every day and we cannot hit her because something may have not been perfect," Figueras wrote on Instagram.
Distributor of the show, Warner Bros said it would make staffing changes after an internal investigation found "deficiencies related to the show's day-to-day management".
Warner Bros further said, "Warner Bros and Ellen DeGeneres are all committed to ensuring a workplace based on respect and inclusion. We are confident this course of action will lead us to the right way forward for the show."