The peace lovers of the world watched with extreme irritation, the unfortunate incidents at the US Capitol building yesterday, as the supporters of the defeated US President Donald Trump's supporters stormed the area. Protesters broke through barricades to storm into the halls of Congress, where there have been reports of looting, damage and violence.
The siege follows President Trump's failed attempts to overturn President-elect Joe Biden's victory in November's election, on the day Congress met to officially confirm the resulThe scenes from the Capitol have been widely condemned around the world, including several world leaders who have expressed their shock and distress at what has happened.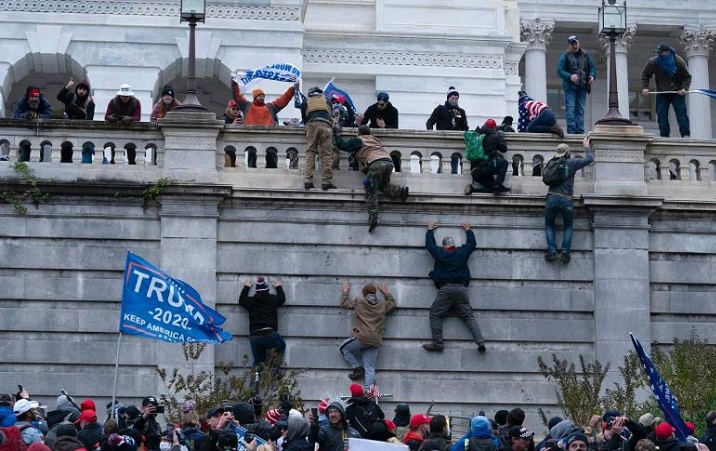 A number of celebrities in the US have also shared their concern on the horror stricken incidents in the Capitol.
Avengers star Mark Ruffalo, who was an active campaigner to get people voting in the run up to the election, shared his views on Twitter. "Imagine if this was our side. There would be rivers of our blood in the streets and not a single one of us would be armed. This has been allowed. #CoupAttempt," he wrote. "25th Amendment! That's the Tweet", he Tweeted. He conveyed the message of considering the 25th Amendment of the US Constitution to throw Donald Trump away from the chair of the President.
"It's all BS [Bull Shit]. Look now at the face of lawlessness, look at this willful ignorance, remember these people. They are the enemies of democracy", Ruffalo's Tweet went viral. According to the 25th Amendment of the US Constitution, the President shall nominate a Vice President, whenever there is a vacancy for the chair of Vice President who shall take possession of the charge out of the willingness of both Houses of Congress through vote.
Co star and Captain America actor Chris Evans echoed his sentiment, writing: "Just think of the carnage had they not been white." In an earlier Tweet, he posted, "I am speechless". He indicated the speechlessness of the entire nation and its democracy on watching the most heinous happening that America's democracy could suffer ever. He added to his Tweets that "so many people enabled this".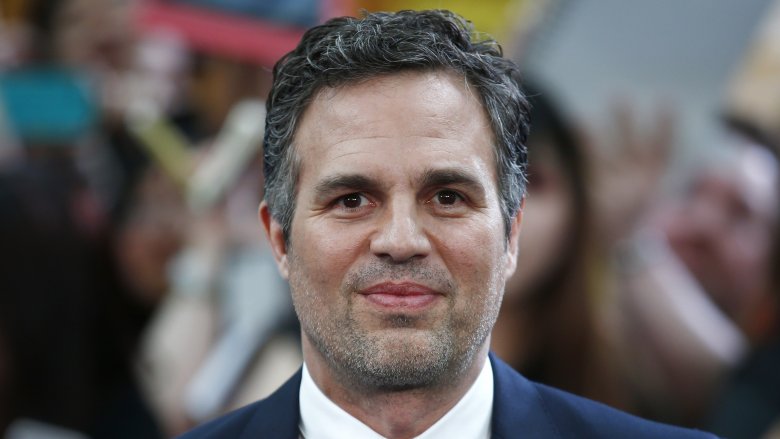 Actor Josh Gad said: "This is either a dereliction of duty by the Capitol Police or a complicit desire to not plan for the known threat of chaos today. Either way, this is inexcusable. If you can be prepared for imaginary Antifa protesters, you had no business not prepping for these actual terrorists."
Stevie Wonder, an American singer also condemned the disgusting mishap and put forward the idea of 25th Amendment. "It is time for the leaders of this country to invoke the 25th Amendment. Isn't it obvious? Today has made me sad with disbelief with what is happening in my country, a country that has inspired my songs of hope and love", Stevie Tweeted. "I am heartbroken and astounded that this narcissistic and dangerous president would put lives in danger and encourage violent sedition against our government," he came up with a second Tweet. "That man is no longer able to serve as President because he can't accept defeat. Can we afford 2 more weeks? I say NO!", he added.
Shonda Rhimes, the famous TV series producer, who worked in Grey's Anatomy, Scandal and Bridgerton, demanded that those anti democratic protestors should be called terrorists. "Not 'supporters'. Not 'rioters'. The word is 'terrorists'," Rhimes Tweeted.
Cynthia Nixon, a popular figure in America both in TV and politics, also wanted to label the protestors not as just rioters, but 'terrorists'.
The Euphoria and Spider Man: Far from home star and Emmy award winner Zendaya actually retweeted her own post from 2017, ""CALL IT WHAT IT IS. IT. IS. TERRORISM."
"Truly disgusted", was the imminent reaction over the havoc from actor and TV series producer Issa Rae.
"The language of white supremacy is a language of cowardice disguised as dominance," Tweeted Ava DuVernay, the director, famous for the 13th, When they See us and many other shows. The veteran documentarian Tweeted, while quoting an older Tweet that had recreated the death of George Floyd, which overturned the political arenas and police supremacy in America.
Michael Keaton, famous for "Batman," "Birdman," "Spider-Man: Homecoming", posted the difference between his personal experience from the hands of the Police authorities and the scenes broadcasted from the US Capitol. "I was chased and run through tear gas demonstrating against the war in the 70s. What the police DIDN'T do today was shocking. They sure were ready during the BLM demos which was peaceful", he said.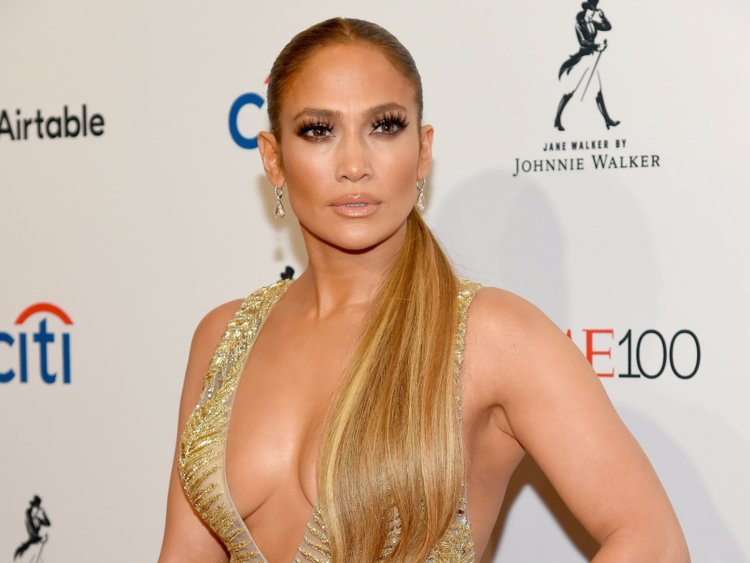 The world famous actress Jennifer Lopez responded with a prayer handing emoji towards the would be President Joe Biden's matured response to the mob attack at the Capital. The star was touched by Biden's words: "pull back and allow the work of democracy to go forward."
While Sacha Baron Cohen made a direct appeal to social media chiefs including Mark Zuckerberg and Jack Dorsey to act.
"Hey Mark Zuckerberg, @jack, @SusanWojcicki and @sundarpichai. Donald Trump just incited a violent attack on American democracy. Is that FINALLY enough for you to act?!" he said. "It's time to ban Donald Trump from your platforms once and for all!" The scenes quickly prompted people to call for Trump's impeachment, including a number of Hollywood stars and television personalities.
US news anchor and commentator, Chris Hayes, said: "He should be impeached and removed from office tomorrow."
Another popular actor Don Cheadle said during The Tonight Show with Jimmy Fallon." He said: "We're watching, unfortunately, a historical event that could have been predicted, I believe, and we're watching it happen in real-time and I'm glad I'm with my family and we're all sort of processing this together."
"This was not something that came out of the blue, this was foreseen and projected, the President asked for it specifically, for his protestors to show up and disrupt on this day, so to be caught unaware is very curious", Cheadle added.
After President Trump uploaded a video calling for the end of the coup and for peace, in which he described rioters as "very special", actor Alec Baldwin shared his shock and distain. "How many chances did Trump have to heal the damage that he himself promulgated?" Baldwin wrote. "He had many chances."