Faced star Kim Kardashian's campaign has been widely criticized across social networking sites, because of the manner in which celebrated its fortieth birthday.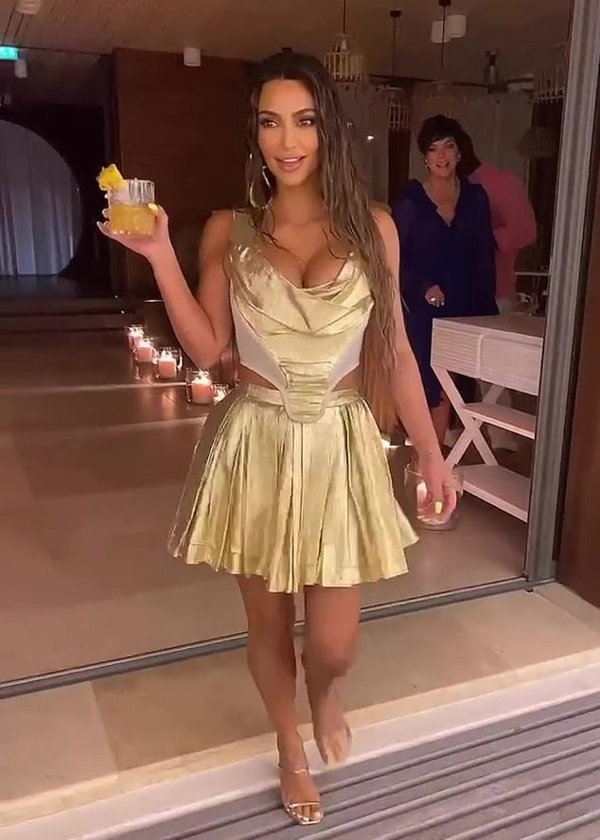 Kardashian took a private jet to celebrate her 40th birthday on the island of Tahiti, 6400 km from Los Angeles, with her friends and relatives in the midst of the current pandemic crisis.
Kardashian wrote: "I do not think that any of us before Covid really appreciated the opportunity to travel and meet friends and family in a safe place … this trip during which we were able to claim for a short period that things have returned to normal."
Kim revealed the details, saying, "We danced, cycled, swam alongside the whales, rowed kayaks, watched a movie on the beach and did a lot of other things. I realize that these things are beyond the reach of the majority. What I have, "according to what was reported by" arabnews ".
The celebrity trip included Palestinian-American musician Faye Khadra, sisters Kim Chloe and Courtney and half-sister Kendall Jenner.
One critic wrote: "People have had to bid farewell to their relatives who die alone in hospital over the phone, and it is really right to post this fun trip on social media at a time the world is suffering. What humility and wisdom really."
Another tweet wrote: "Kim is disgusting, at a time when the Coronavirus has killed more than 226 thousand Americans, she is hanging out without any medical precautions."