The Ellen DeGeneres Show is a super hit American comedy talk show hosted by actress and comedian Ellen DeGeneres. Spanning a duration of 17 years, the show has collected a huge fan-base all over the world.
But reports said that the workplace environment of the show is under enquiry when complaints regarding bullying and racism towards its back end employees were received recently. Warner Media has started an investigation into the popular chat show; several reports say.
Executives from the Warner Bros television and production company Telepictures confirmed the investigation to the show's employees by letter last week, The New York Times reports. The memo stated that a third party firm would interview current and former staffers about their experiences on set, as per their sources.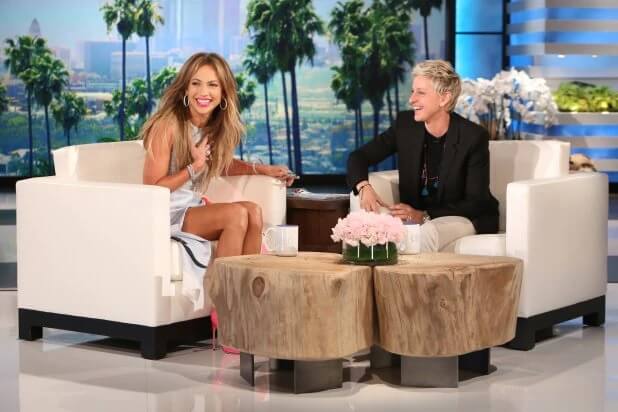 The investigation follows several reports of a "toxic" work culture at Emmy Award-winning The Ellen DeGeneres Show. A BuzzFeed report published on July 16 alleged that employees were sacked after taking sick leave or compassionate leave to attend family funerals.
The accusations become serious when there was an incident of racism behind the show. An article, which featured an interview with some of its employees pointed a writer from the show, whose name was not revealed. This writer was accused of showing racism towards a black employee of the show where the writer was quoted saying, "I'm sorry, I only know the names of the white people who work here".
The show's executive producers, Ed Glavin, Mary Connelly and Andy Lassner, issued a statement regarding the allegations, saying they took the claims "very seriously".
"Over the course of nearly two decades, 3,000 episodes and employing over 1,000 staff members, we have strived to create an open, safe and inclusive work environment," they said. "We are truly heartbroken and sorry to learn that even one person in our production family has had a negative experience. It's not who we are and not who we strive to be, and not the mission Ellen has set for us."
The trio confirmed that the responsibility of the Ellen show is "completely on us". "We take all of this very seriously and we realise, as many in the world are learning, that we need to do better, are committed to do better and we will do better."
The show, which was first broadcast in 2003 and has attracted guests such as Michelle Obama Brad Pitt and many celebrities, suspended the production in March for a number of weeks because of the global pandemic crisis. It has since resumed filming, but without a studio audience.
The program combines comedy, celebrity, musical guests, and human-interest stories. The program often features audience participation games where prizes are awarded. During her Twelve Days of Giveaways promotion, audience members receive roughly $3,000 worth of prizes on each of twelve episodes. Because the show has become so popular, not all who arrive hoping to see a taping can fit into the studio, so an offshoot space, dubbed by Tom Hanks "The Riff Raff Room", was created. Persons seated here are often referenced and shown briefly on camera but watch the taping from off-stage. Other non-celebrities have been featured in an attempt by DeGeneres to give them 15 minutes of fame. Guests in this role have included intelligent children, small business owners, etc.
In 2019, DeGeneres signed a contract renewing the show for three more years, through to 2022. While the controversy is going on, Warner Bros and Ellen DeGeneres have not given any comments on the issue yet.