OMG: International band, festive market, fountain lights and much more is coming in the upcoming Fest By Pointe Dubai!
The Pointe at Palm Jumeirah, Dubai is all set to give great festive goals. As we know Pointe organises one of the best fountain lightning shows on earth. Followed by great music, colours, firework display, live performances, and delicious foods to wine & dine.
So, get ready to feel the vibe of cultural and traditional activities inspired by different regions of the world with Pointe Dubai. Let's explore to know the gems of October fest 2021!
Korean Festival Featuring K-POP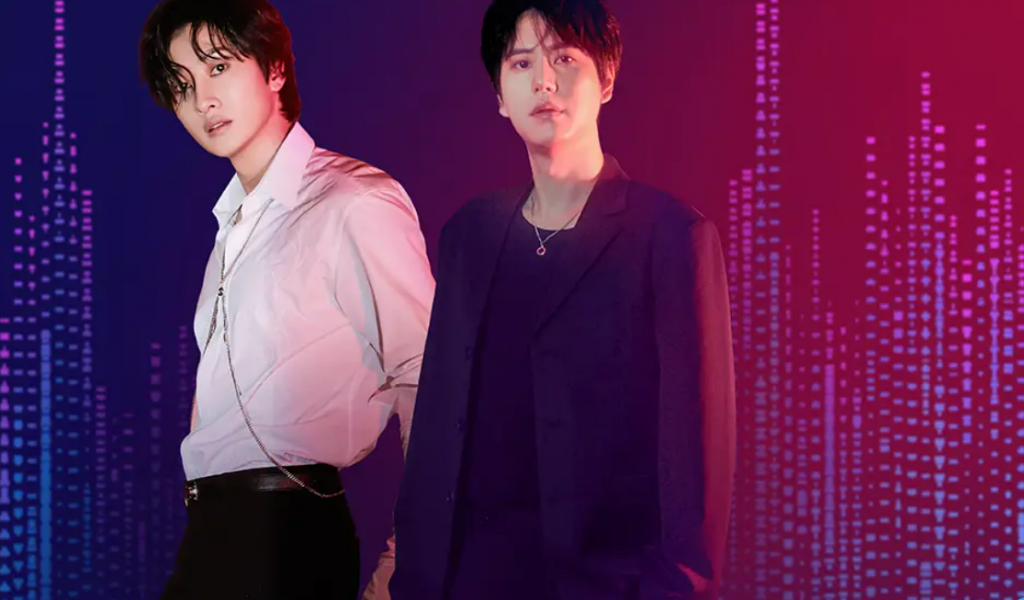 If you are a K-Pop fan, you must not miss the chance of attending this live show. The Pointe is going to host its very first Korean festival this winter. A Korean village is set at the entrance of Pointe under the monorail.
For K-Pop fans, you can book the tickets on October 15 to attend the exclusive live performance of a south Korean band of boys namely Super Junior. The stunning dance performances, firework display, and much more will start by 6 PM. Only ticket holders can become a part of the Live, to be one purchase tickets from Platinumlist.net. The hosting of live shows will be on the West Promenade of Pointe. Ticket holders can reserve tables as well to enjoy the show at ease.
Do visit at the earliest to explore this mini Korean village as the venue has limited capacity. Also, do bring a valid PCR test or proof of vaccination at the time of visiting.
Date: 14 to 16 October
Timing: 4 PM to 10 PM
Austrian National Day in Pointe style
Austrian National Day is one of the known things celebrated at the Pointe Dubai. The sound of the Schoenborn Palace Orchestra with Palm fountain show brightens the musical evening. Musical elements such as Gold & Silver, The Blue Danube Waltz, and Vienna stays Vienna will give a classy vibe in the cosy winter evening.
Get ready to hear the sound of Austria with two exclusive shows going to be held at the Pointe's fest. If you want to see the Orchestra performance dedicated to UAE, do not miss on 23 October.
Date: 21 & 23 October (Thursday & Saturday)
Time: 8 to 8:30 PM and 9:30 to 10 PM
Diwali Festival
Diwali, the festival of lights is also in the Pointe Dubai winter fest. You can enjoy the amazing fireworks, fountain shows, and live entertainment performances. The fireworks making the sky colourful are worth witnessing and capturing.
Date: 5 November
Timing: 8 PM to Midnight
National Day of United Arab Emirates
The 50th National day of the UAE will be celebrated this winter with flying colours. The heart-warming songs such as the songs 'Ya Salam Ya Dubai' and 'Dubai Is Another Planet' by singer Rashed Al-Majed will be played to paint the visitor's mood in UAE's national colours.
The Palm fountain will showcase special gestures by lighting up in Green, white, and red colour. Also, there will be good discounts and new tasty stuff will be offered by the Pointe Dubai restaurants. Don't miss the taste!
Date: 2 December
Timing: 7 PM to 11 PM
Festive Tree Lighting Ceremony
The festive tree lighting ceremony at Pointe's winter fest is one of its kind. The bright decorations and warm lightings fill the atmosphere with positivity and joy. One of the best parts is the back to back fountain shows to envy visitors.
Also, a special Christmas tree lighting will be held on 13 December from 5 pm. If you are visiting, do not forget to do your Christmas shopping in this festive season at Pointe, Dubai.
Date: 10 December
Timing: Start at 7 PM
New Year's Eve
Welcome 2022 with exciting music, fireworks, and colourful surrounding at the Winter fest by Pointe. A memorable evening full of magical moments, music, and delicious foods are waiting for you. whether you are vegan or non-vegan, the fest has everything to rich your taste with mouth-watering menus.
Date: 31 December
Timings: Anytime
Parking & transportation info
Public transports are available to reach Pointe. Daily buses are available for free from Nakheel Mall between 5 pm to 12 midnight every half an hour. In case you are visiting with your vehicle, you can use the paid parking facility available in the East or West promenade.
It is advisable to take the free bus service to reach the winter fest by Pointe Dubai. Enjoy the festive mood with a free mind!
Want to know about any other upcoming events in Dubai? Then stay tuned with us!