UAE is one of the top favorite destinations of the Middle East. It brings the bucket full of sightseeing, entertainment, adventure, and total fun. No matter what you might like- UAE has it all. You will be spoilt for choice for sure.
And when it comes to public holidays then UAE makes sure that enjoy it in style.
After all, who doesn't like holidays and fun? And what if it's planned and spiced up!
Even better news is that the public holidays this October (Oct 21st -Oct 23rd) is bringing in a plethora of activities to do in the UAE. Read here to see what's all there to unfold during the upcoming public holidays here.
Mark your calendar and have the time of your life with family and friends.

Madame Tussauds: An easy alternative to selfie with Celebrities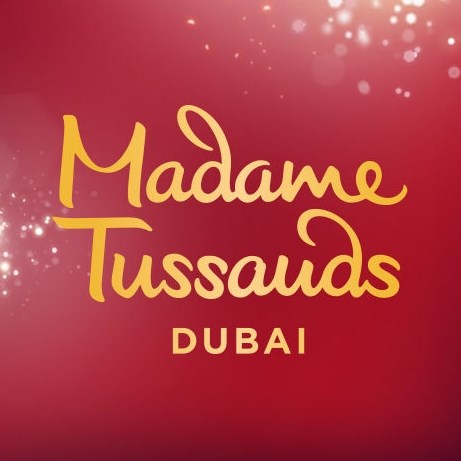 The wait for Madame Tussauds in UAE is finally getting over. October 14 marks the opening of this amazing wax museum in Dubai.
Celebrities across the world will be featured here. Some of the icons to find place are Balquees Fathi, Mohammed Assad, Connor McGregor, the Queen of England, Kareena Kapoor Khan, Cara Delevingne, Shahrukh Khan, Tom Cruise, Vin Diesel, Jackie Chan, Amitabh Bacchan, Sachin Tendulkar, Cristiano Ronald, Taylor Swift, Justin Bieber, Donald Trump, and Narendra Modi along with many others.
Want a preview ticket at AED 135? Grab a sneak peek on October 8 and 9.
Enjoy with your family and friends by clicking pictures with these celebrities. This trip to Madame Tussauds in Dubai is sure to be memorable.
Operating hours: 7 Days a week
Location: Bluewaters Island, Near Ain Dubai
Pricing: AED 135
Who doesn't love water parks? Jungle Bay Waterpark is the brand new addition to these fun-filled arenas in UAE.
Sitting on a Beachfront view, Jungle Bay Waterpark has a variety of fun rides. It is definitely going to shout out its Greek Island theme. The lighthouse slide, 6-meter wave pool, and water rides exude a clean yet exotic charm.
Spend your day splashing and relaxing with your family. Your kids are sure to love you for this.
Operating hours: Monday to Saturday, 10 AM to 6 PM
Location: Le Méridien Mina Seyahi Beach Resort & Waterpark, Dubai
Pricing: 200 AED for adults and 100 AED for Kids (on weekdays) and 250 AED for adults and 125 AED for Kids (on weekends)
Roll DXB: Skate away to glory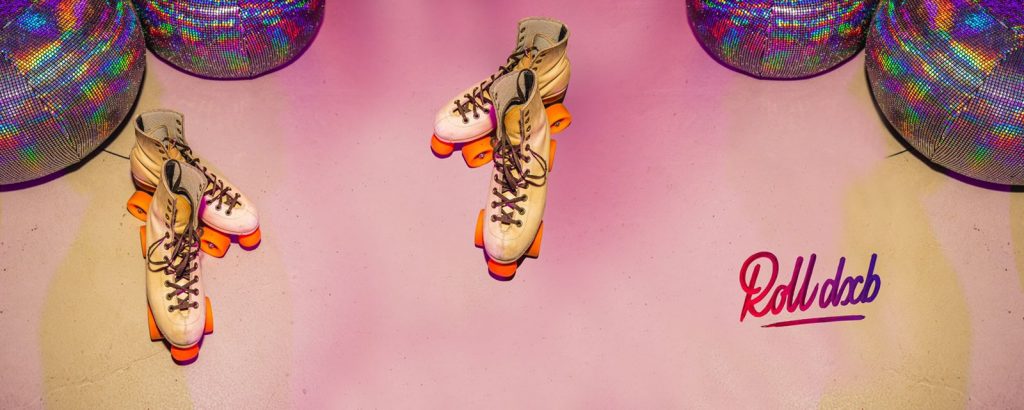 Roll DXB, the roller disco is a product of passion, and it is a great example of what a good community can do for itself and fellow people. A group of roller skating fanatics founds this retro rink. After practicing and teaching the art of skating for a few years, they've come up with an exclusive place for others to learn and enjoy.
Roller Skating is a multifunctional activity. If you're looking for fun, you'll have fun.
You'll burn your calories during the process, and it is good for your physical and mental health. Once you are pro in the basics, you can learn the stunts to take the adventure notch a little higher.
Do you know what the best part is? It is suitable for everyone who want to learn skates. You don't have to own a skate. You can rent one at Roll DXB. They conduct group sessions as well as one-on-one classes.
Operating hours: Sunday – Thursday: 4 PM to 1 AM / Friday – Saturday: 1 PM to 1 AM
Location: Dubai Maritime City
Snow volleyball tournament: Play in style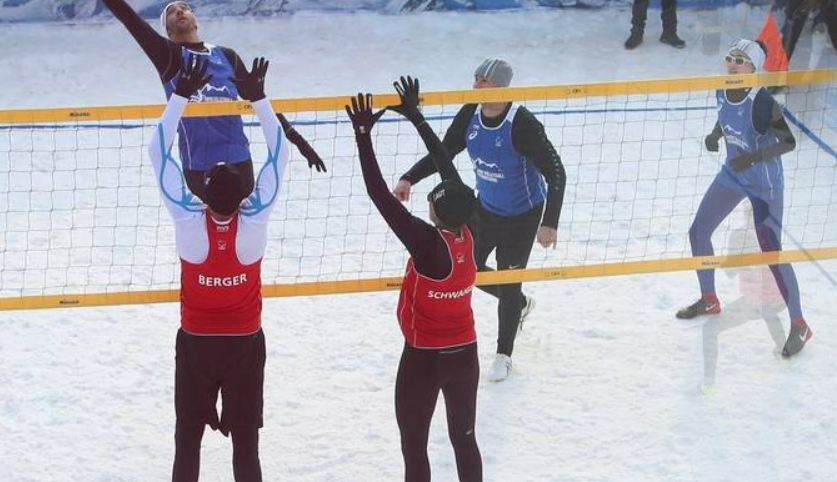 Sports person, are you?
The Emirate, renowned for hosting many international sports activities, is on its way to transforming into a global sporting venue with its facilities, safety precautions, and standards. To drop the anchor to cement its place, Dubai is hosting its first-ever snow volleyball tournament.
With the rising popularity of snowsports in the Emirate, it is the perfect time for such an amazing event. In collaboration with Dubai Sports Council and Ski Dubai, the Esperia Volleyball academy organized the event. Ski Dubai in the Mall of Emirates is the arena for this four-day tournament.
Date: October 2nd week
Location: Ski Dubai in the Mall of Emirates
All Africa Festival Dubai: Connecting the World with Africa at the Core
How about a pseudo trip to Africa?
All Africa Festival, a three-day event, is the celebration of Africa and its diaspora in the UAE. It is the largest show-case of Pan-African culture in the area. The festival aims to show Africa's beauty, diversity, and vibrant energy.
Visitors can enjoy the African dishes and explore the culture. Fashion exhibits, art installations, heritage-focussed activities, and performances have been planned for the festival. The festival is free for everyone. To adhere to the social distancing requirements, you're advised to pre-register.
Event Date: October 21 to 23, 2021.
Place: Burj Park in Downtown Dubai
Pricing: Free
Mleiha Archaeological Centre: A Time Machine to visit our Past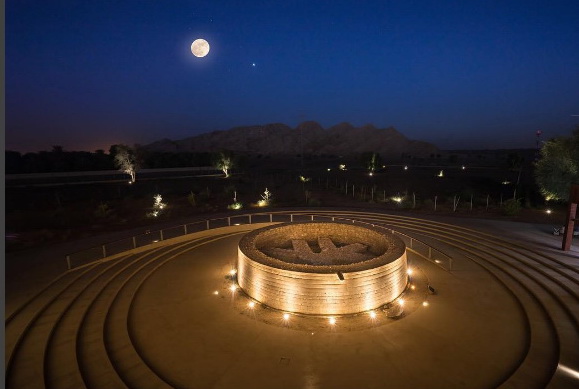 Interested in sustainability? Dive deep into the history of Emirates at Mleiha Archaeological Center, Sharjah. Tourists love this place for its blend of history, scenic beauty, culture, and tranquility.
Mleiha is sure to uncover the deep dug Bedouin culture. Expect to find some intriguing pieces of information. You will be on a continuous discovery while on the excavation trip.
The Mleiha Archaeological Centre, located deep in the deserts of Sharjah, is an initiative of the Middle East's sustainable tourism. It is an exciting display of artifacts, information about the eras ranging from paleolithic to pre-Islamic. You can learn all the secrets of the ancient Bedouin culture here.
Want something to hog? The visitor facilities at the archaeological center include the Bystro Cafe. Besides, there is also a souvenir shop to take some memories back home.
If it still doesn't excite you, the following might. There are so many adventure programs conducted here, including trekking, desert escapes, survival training, and horseback riding in the desert. If you're into off-roading and dune bashing, voila, you'll be entertained.
The spectacular setting of Mleiha Archaeological Center is an amazing leisure spot to visit this October.
Operating hours: The center is open to the public weekdays from 9 AM-7 PM and weekends (Thursday, Friday) from 9 AM-9 PM.
Location: Sharjah
Pricing: Free
Luxury Caravan Park: Nature Welcomes You in Luxury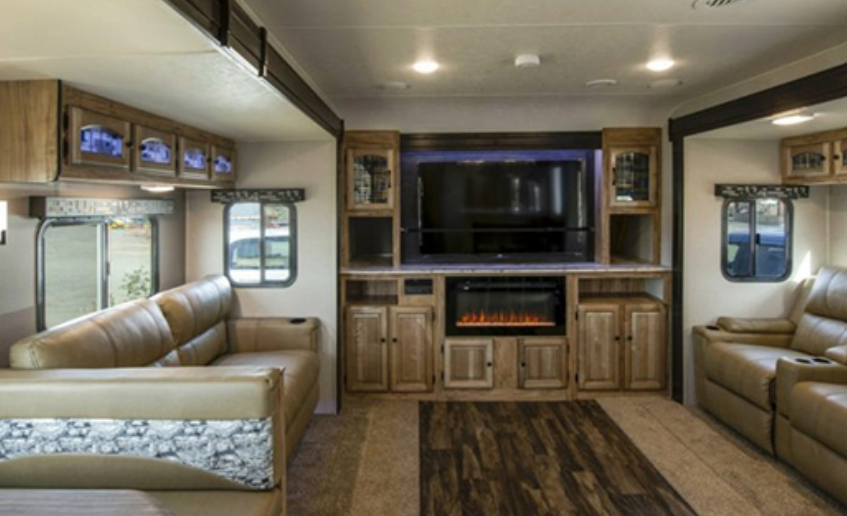 Hatta, the nature and adventure venue located 90 minutes away from Dubai, is hosting the fourth season of Luxury Caravan Park. It is aimed to provide the best camping experience and adventure activities in the idyllic environment of Hatta.
Eleven luxurious caravans and 15 dome-shaped luxury tents are on the offering. Packed with a range of amenities, the location offers a magnificent view of the Hatta mountains. There are 18 open spots available for pitching your own tent and ten spots for caravans. It is a perfect spot for escaping the busy life of the city and immersing yourself in nature.
Opening: From October 1, 2021
Location: Hatta
Pricing: start from Dhs1,350 per night.
Parting Words
What are you waiting for? Don't let your public holidays in October go to waste. Mark your calendar and enjoy the holidays of October with your families and friends. Visit these awesome places and build new memories together.
What are your plans for October? Is it better than ours?