The legacy site of Expo 2020 Dubai is all set to open on October 1. Ahead of the opening of the Expo City Dubai, visitors can experience two of its most popular pavilions from September 1. Alif – The Mobility Pavilion and Terra – The Sustainability Pavilion will start receiving visitors from Thursday.
Tickets cost Dh50 per person per pavilion and are available on its website and at four box offices at Expo City Dubai. Garden in the Sky, a rotating observation tower that lifts visitors 55 metres above the Expo site and offers 360-degree views, will also open on September 1, with tickets priced at Dh30 each.
The entry fee is free for kids aged 12 and under and people of determination. For Garden in the Sky, entry is free for children aged 5 and under.
Alif and Terra will be open daily from 10 am to 6 pm, while Garden in the Sky can be experienced from 3 pm to 6 pm. It will remain open from 10 am starting September 16.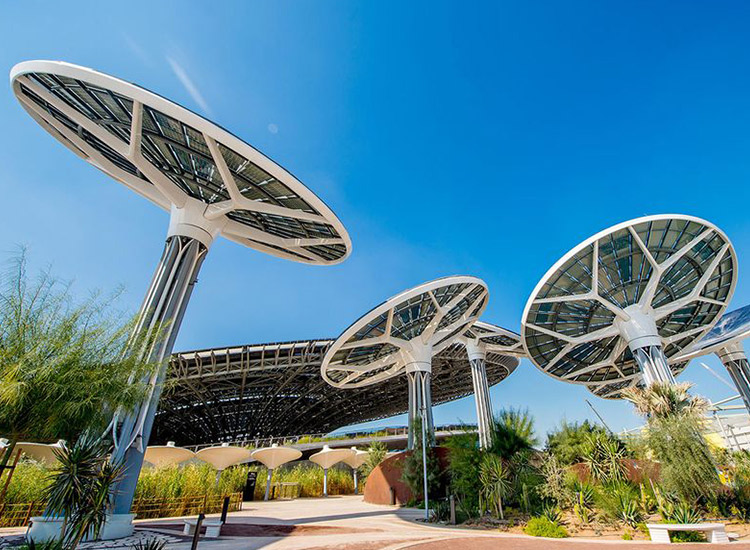 Terra encourages visitors to re-evaluate their relationship with the environment through an immersive journey through the ocean and forest. Alif transports people through time to discover how mobility has driven human progress throughout history.
Other Expo favourites to open in October
Surreal water feature — which has gravity-defying waterfalls synchronised to music — and Al Wasl Plaza will open in October. Women's Pavilion and the Vision Pavilion, as well as children's playgrounds and the carousel, will open then as well.
Later this year, the Opportunity Pavilion will become the Expo 2020 Dubai Museum – a new addition highlighting the history and impact of World Expos and celebrating the success of Expo 2020 Dubai.
Expo City Dubai will retain 80 per cent of Expo-built infrastructure.