The one-day ticket to the World's greatest show costs AED 95/person. Compared to the wealth of information and exposure we get inside Expo 2020, the entrance cost is peanuts. But hey, we are human beings and we love free swags and goodies. If you are hoping to get a great deal of info about free things to get at Expo 2020, we've got your back.
Free Things to get at Expo 2020
Seychelles – Cocos nucifera
The Indian Ocean archipelago famous for its breathtaking beaches, alive coral reefs, and nature reserves, hand you over a free hardback book. In it, you can learn all about the indigenous coconut grown in the island nation. It seems they have adhered to Sheridan Hay's quote "Remember, a book is always a gift."
Kuwait – Melt you Off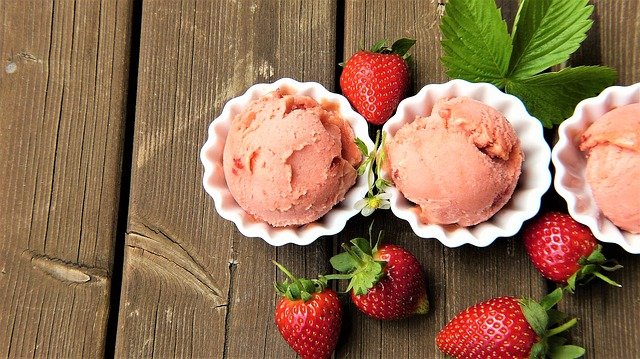 An Oasis in the middle of Expo 2020, the Kuwait pavilion offers free Ice-cream and Coffee for all visitors. Plan your visit by keeping Kuwait at the middle slot, so you can rush over there for some lip-smacking hot and cold dairy to keep your body energetically relaxed.
Dominican Republic – Keep your Table Clean
What do you do after drinking Coffee at the Kuwait Pavilion? You put the coffee mug on a table. If you're anything like Monica Geller, the beloved BFF of Rachel Karen Green, you'd know there is one step between that process. You place the coffee mug on a coaster to prevent condensation. Where to get the free coasters? The answer is the Dominican Republic's pavilion.
Botswana – The FutURe is VR
While the news about Facebook betting big on its Oculus and Meta-verse is trending worldwide, the land of spectacular natural beauty with amazing wildlife and wilderness welcomes the future by giving away good quality VR headsets to visitors. You also get free Botswana brochures/guides to know more about the African nation.
Mongolia – Initial Mongolia Offering
The unspoiled vast wilderness which is famous for its dramatic landscapes is giving away a postcard and a book to its pavilion's visitors. Understanding the potential of the youths, the book explains how to invest in Mongolia and they've mentioned suggestions and proposals. It'd attract the potential investors to at least give it a glance over what the nation is offering. Brilliant Marketing, isn't it?
Apart from the above, Antigua and Barbuda, the Caribbean islands give free luggage tags to the visitors. The Swedish pavilion offers water packaged in recycled cartons.
Since it's just been only a month, many more freebies for visitors are yet to arrive. The Lesotho, Suriname, and Azerbaijan pavilions have confirmed that they've planned freebies for visitors. We'll update you as soon as they are available. Check our website for regular updates.