Having brunch in a beautiful city is on everyone's bucket list. And when it comes to Dubai, then the day life is as good as the nightlife. People definitely would not miss out on restaurants for brunch in Dubai because it will always be an experience to cherish. Here are some of the restaurants to add-on to a happy morning.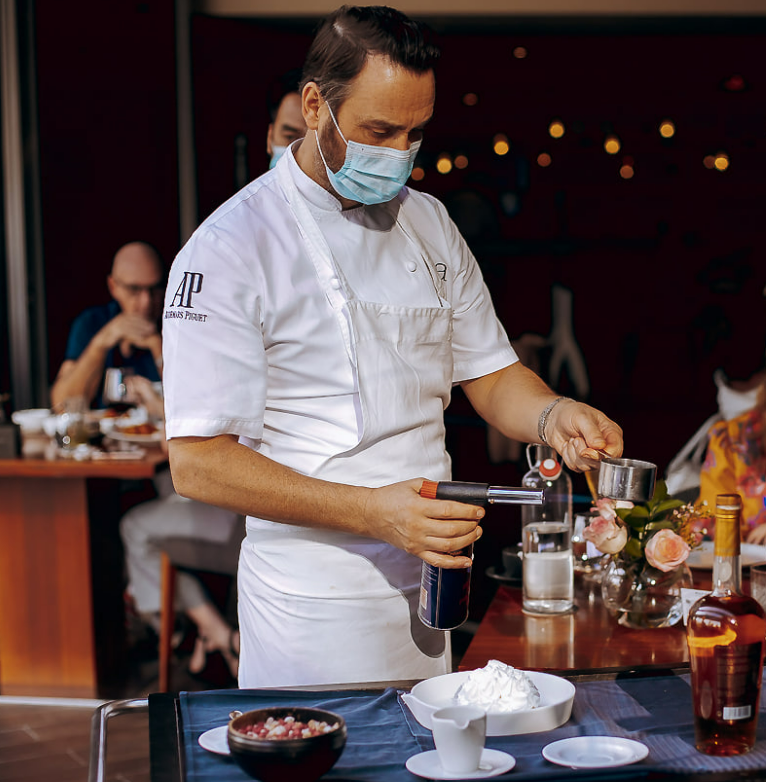 Marina social is the restaurant for brunch in Dubai if you do not want to give up on the views. Enjoy blissful panoramic views of the waterfront while grabbing your morning break. The Marina offers a British-Mediterranean feast to its guests, which is made by top-class chefs headed by Jason Atherton. The ala carte menu involves starters, drinks, snacks, and everything under British values to savor the authentic flavors with the best view.
Link: http://marinasocialdubai.com/home#menus
Venue: Dubai Marina
Time: 6 am to 10:45 pm
You will dive into aroma as soon as you step into this restaurant. All thanks to the authentic Thai food which makes it one of the rarest and award-winning restaurants for brunch in Dubai. Experience a serene afternoon with a terrace that directly opens into the water. It is surely the perfect spot for dates in the morning. Enjoy freshly made meals and Thai cuisine with a view to cherish throughout.
Link: https://www.jumeirah.com/en/stay/dubai/jumeirah-al-qasr
Venue: Madinat Jumeirah
When you talk about the best restaurants for brunch in Dubai, Café Nikki surely tops the list. Your phone's gallery will be filled with pictures because of the picturesque interior and exterior. Here you get to explore a wide ambience with a Mediterranean theme-based interior. And walk out of the window to explore a soothing palm tree's exterior. This European and International cuisine restaurant gives mouth-watering breakfast and a friendly atmosphere where you can spend hours.
Link: https://nikkibeach.com/
Venue: Jumeirah 1
Time: 7 am to 11 pm
Jones The Grocer
Jones the Grocer is by far the best place to enjoy your morning meal. With the coming beautiful season, Jones turns out to be a spot where you can enjoy the weather, morning and food at the same time. The Australian and European food gives authenticity of flavors and bon appetit. The gorgeous view at Jones as well as on the plate, everything totally matches the morning vibes.
Link: https://www.jonesthegrocer.com/the-palm-dubai-i165
Venue: Palm Jumeirah, Dubai
Time: 8am to 11pm
Breeze Beach is the best restaurant for brunch in Dubai for countless reasons. The outdoor ambience lets you enjoy the weather at most. Sit by the beach, order your food and relax for a morning after long struggles. European cuisine presents you various delicacies to savor. Everything is all set to get the mood high and the friendly staff gives you an amiable environment to cherish.
Link: https://www.instagram.com/breezebeachdxb/?hl=en
Venue: Palm Jumeirah, Dubai
Time: 12 pm to 1 am
These are some of the best restaurants for brunch in Dubai for a classy day-time. If you have a list of soothing activities to do in your bucket list, then this is one of them. Try it soon!
You might want to read: What and Where To Eat At Expo 2020? Starting From Breakfast To Post Dinner sweets