It's the perfect setting to enjoy a traditional Middle Eastern meal. The sand dunes of the UAE (United Arab Emirates) would make the perfect setting for such a meal, but you don't need to go to the desert for this experience.
1. Khobz Al Khameer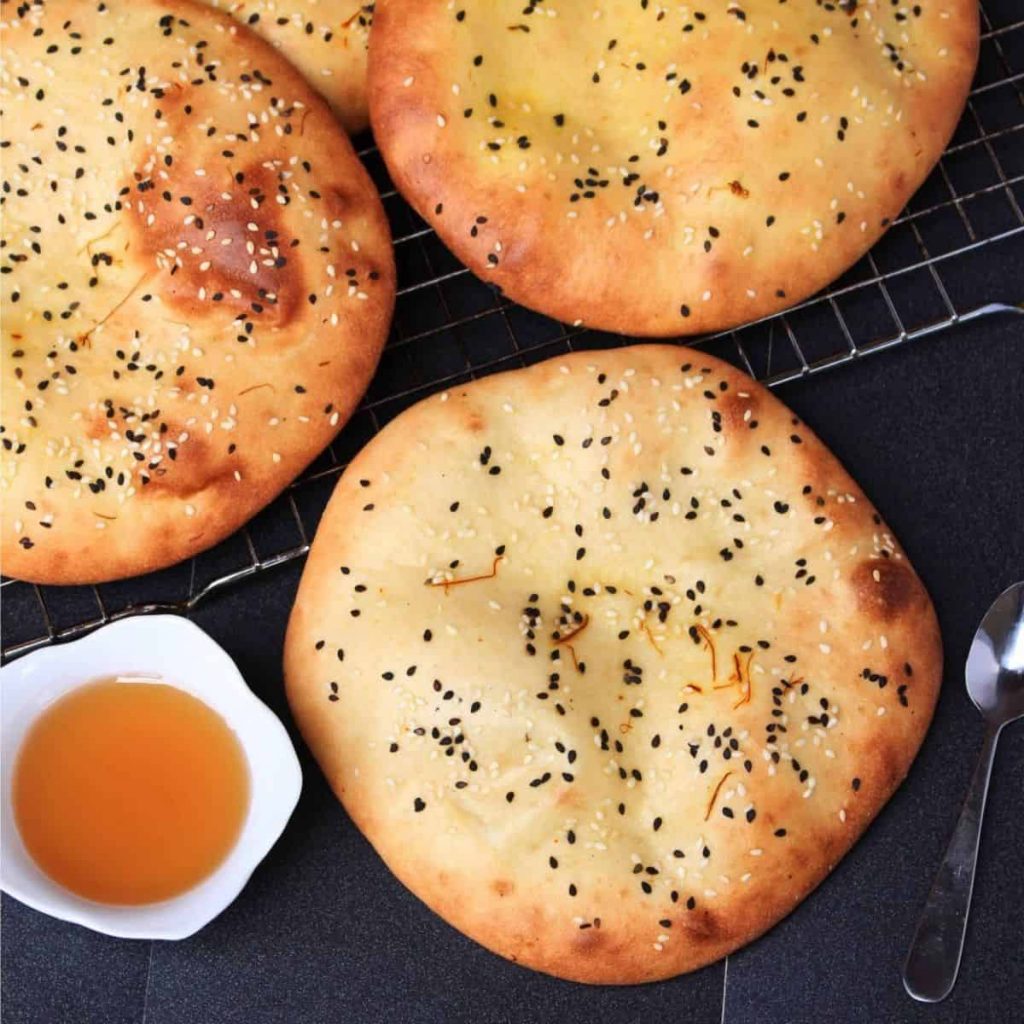 Khobz al khameer is a traditional Emirati yeasted flatbread typically served as a breakfast dish. It's a golden-hued bread cooked with ghee or egg wash and topped with sesame seeds. It's made with ingredients similar to yeast bread served in other parts of the world. 
In addition to the usual yeast bread ingredients, khobz al khameer is often made with a pinch or two of spice. Cardamom and turmeric are favorites while saffron is used mainly as a coloring agent. Khboz al khameer is also made using milk powder instead of liquid milk which is more common in the west.
Khobz al khameer is an airy and hollow bread that's cooked in a special khameer bread maker or oven. The bread is first cooked on the oven's cover for a minute before being transferred inside where it quickly rises and puffs up.
When cooked, the bread's hollow center can be filled with date paste or any other filling. It can also be served with date syrup and cheese.
2. Rigag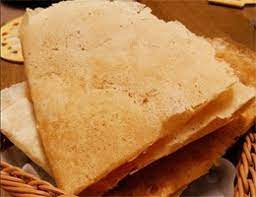 Rigag is an unleavened, wafer-thin traditional Emirati flatbread that you can enjoy on its own, typically for breakfast, or as an accompaniment to stews like tharid. Made with just three ingredients – flour, water, and salt – it becomes especially popular during the holy month of Ramadan.
When enjoyed as a standalone dish, rigag is often topped with cheese, eggs, honey, and other ingredients while still cooking on a pan. When eaten as an accompaniment, it can be served topped or incorporated into meat stews, or served on its own with a side of yogurt.
3. Chebab
You can think of the chebab as a type of yeasted Emirati pancake. They're similar to Moroccan baghrir except they're more flavorful and aromatic thanks to the use of spices like cardamom and saffron.
A popular breakfast dish, these delicious spiced pancakes are usually served with cheese and date syrup.
4. Ghuzi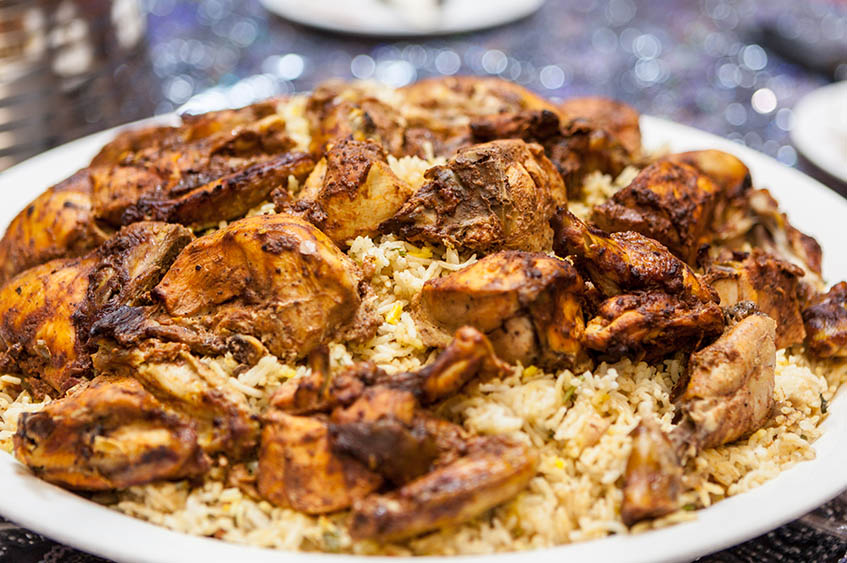 Ghuzi or khuzi is a delicious slow-cooked meat and rice dish. Like machboos, it's considered by many to be a national dish of the UAE.
Ghuzi recipes vary but one restaurant in Dubai makes it by marinating meat – usually lamb or goat – in spices like garlic, ginger, cardamom, cinnamon, bay leaves, and saffron for at least 8 hours. The marinated meat is then cooked in an oven for 4 hours at low heat until the meat turns reddish-brown.
Once the meat is fully cooked and ready to be served, it's placed on a bed of rice and potatoes. The rice, which has been soaked in water and then slow-cooked in the lamb's braising liquid, forms the bottom layer. This is then followed by roasted potatoes before being topped with meat.
Before serving, ghuzi is often garnished with currants, raisins, and roasted nuts like pistachios.
5. Luqaimat
If you're curious about trying Arabic desserts, then you can start with luqaimat. Sweet, sticky, and crunchy, they're a popular street food in Dubai and Abu Dhabi and a beloved traditional Emirati dessert.
Luqaimat are essentially deep-fried dough balls flavored with spices like cardamom and saffron. They taste like crispy fried doughnuts – crunchy on the outside and soft and fluffy on the inside.
Luqaimat are typically glazed or drizzled with date molasses before being garnished with sesame seeds for added texture. Because they're so sticky, they're typically eaten using toothpicks or mini-skewers.