The love for Chinese food is alive in all hearts. Be it a person from Mexico, India, America, or any other corner of the world. If you are also one such person waiting for the best Chinese restaurants in Dubai to give you the happy treat, then here are the ones you got to go to.
The Must-Go Chinese Restaurants In Dubai
Chuan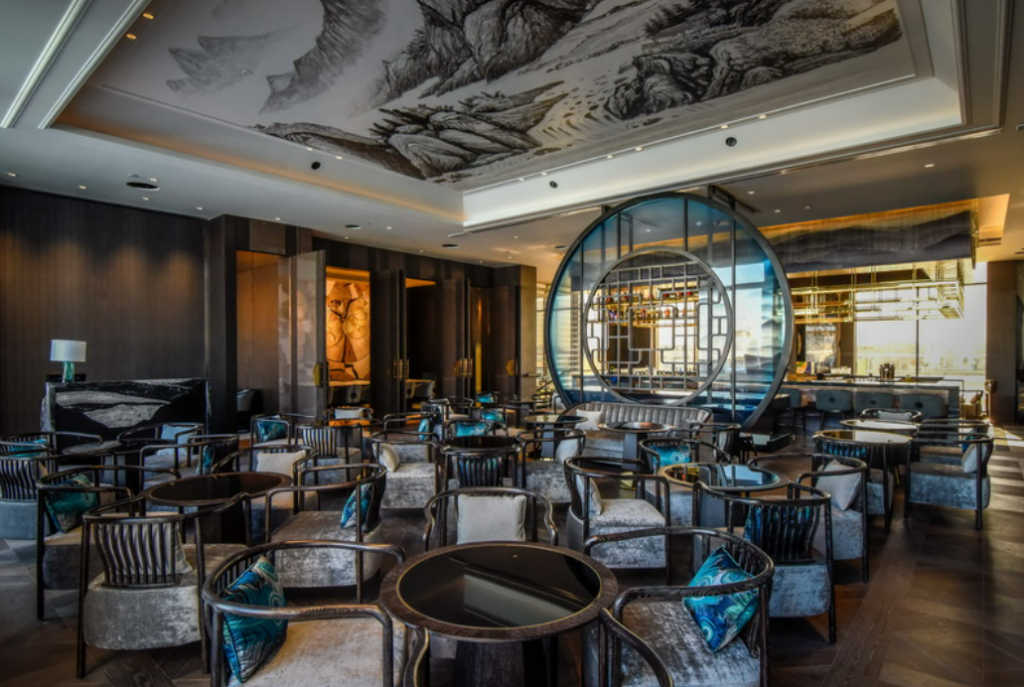 Chuan restaurant is a true inspiration brought from China. The term "Chuan" represents rives and water in China. This is why the restaurant is surrounded by sea on all 3 sides. Chuan is, therefore, the best Chinese restaurant in Dubai which has brought authentic Chinese flavor to the Middle East. The menu of this restaurant includes extensive seafood like Peking roast duck, sautéed prawn bowl, soup bowls, and a vivid bar menu. A worth visiting place for authentic Chinese flavors!
Home
China Sea
China sea is that one place which can satiate the customer to the whole. Situated in Dubai, Deira, many people drop by here for its amazing food and prices. The 6 pages long menu covers almost all authentic dishes of China, and spices blend well to stay true to their origin. Firstly you get wholesome food in your platter. And secondly, the price is reasonable enough for an average person to fill his stomach in prices as low as 40 AED.
https://www.facebook.com/ChinaSeaRestaurantDubai/
Maiden Shanghai
Maiden Shanghai is one of the best Chinese restaurants in Dubai because of the famous chef, Chef Luo Bing. His involvement in Chinese food has brought him into delicacies to die for. Here you can enjoy couple dining and family dining with the best skyline view in Dubai. Maiden Shanghai has also been pioneering with exclusive offer. These include Naughty Noodles Friday brunch, Dubai's best Friday brunches, Crazy Rich Ladies Night. Other than this, many offers where food and mood- everything is at its peak.
https://palmjumeirah.fivehotelsandresorts.com/eat-drink/maiden-shanghai
Hakkasan
Hakkasan in Dubai, is a version of mini China located in the Middle East. You will fall in love with this place right after you step into its ambiance. Creatively made interior and amazing Chinese cuisine is the reason why people need to go here. And yes, savor your taste buds with the mocktails and cocktails created by world-class mixologists. Such a Chinese restaurant in Dubai is rare to find but a must-go place if you want to make your Dubai tour worth it.
Zheng He's
This Chinese restaurant is located at Dubai's Jumeirah Mina A'Salam where most people visit for its fresh and savoring food. In 2019, this place had gone through a makeover, after which there was no turning back. The ultimate chef menu by Chef Lai Min Wei ensures that your idea for classic Chinese taste stays alive. Momos, dumplings, noodles, soup bowls, and what not, you will get a full-fledged menu and cocktails for setting the aura completely right. Its amazing view of Madinat Waterways will leave you awestruck.
https://www.jumeirah.com/en/dine/dubai/mina-a-salam-zheng-hes
These are some of the best Chinese restaurants in Dubai that you got to take a visit to. Have a lip-smacking evening!