Dubai is a city with vibrant food and a variety of surprises. You will get an amazing dining experience as this city has got some of the Best Dining Restaurants that you need to try right away in Dubai. The experience of cooking delicious food, blending a variety of flavorful herbs and spices, and the aromas of dishes is passed from one generation to another. So if you are planning to go out and enjoy your dining experience to the fullest, it will be a challenging task for you. Hence, we have listed down The Best Dining Restaurants in Dubai you need to try right away in 2021.
Best Dining Restaurants in Dubai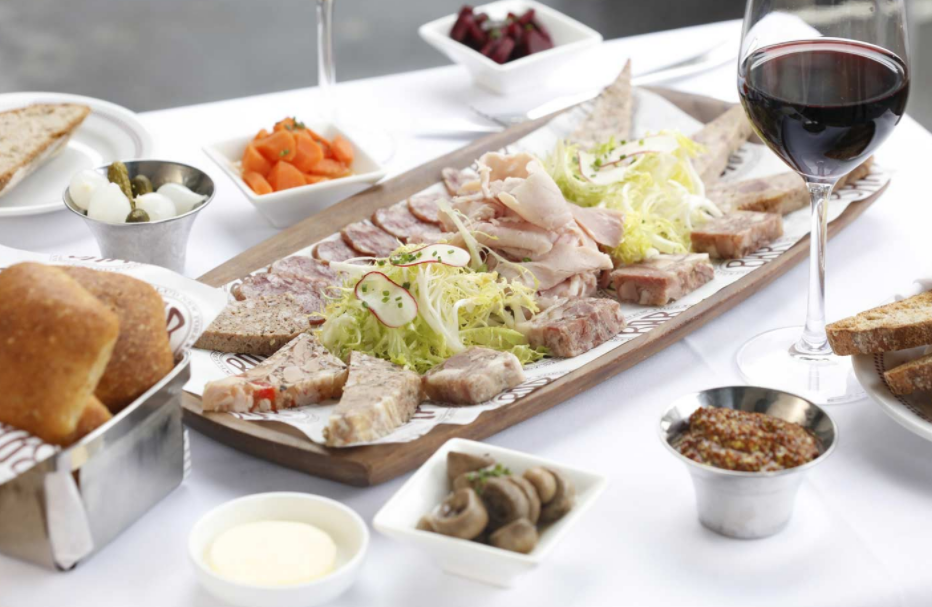 Want to try French dishes with a touch of American and sprinkling of Italian cuisine? Then visit Brasserie Boulud as it has nailed its position to be on the top list in 2021. The Frenchie Burger here is its specialty made from homemade beef patty loaded with lots of vegetables which makes it look indulgent. Along with that, you can expect some classic crispy fried artichoke with Arabic touches, beef tartare, and delicious tiger grilled prawns. The main course here will make you eat more and more. Of course, the ambiance here is fabulous with stylish decor. Overall, it's a strongly recommended place if you want to enjoy your delicacies to the fullest.
Location: Sofitel Dubai The Obelisk
Timings: 12:30 PM – 3 PM | 6 PM – 12 AM | Saturday Closed
Undoubtedly, Chinese is one of the most loved cuisines. The dishes made from exotic sauces and fresh ingredients give this cuisine a premium touch and aim to amend the Chinese tradition. The result: food is flavorful and elegantly executed. Maiden Shanghai is truly a destination for weekend brunches and celebrating special occasions. The ambiance is pleasantly surrounded with chandeliers and antique lanterns plus great art on the walls that depict prominent Chinese people.
Location: Jumeirah Dubai
Timings: Sunday-Wednesday 7 PM – 1 AM | Thursday and Saturday 12:30 PM – 3:30 PM, 7 PM – 1 AM | Friday 1 PM – 1 AM
Love dining out in the outdoor areas? 99 Sushi has a licensed terrace where you can experience Dubai's cool weather with stunning views of the tallest building in the world. The menu here promises succulent Japanese cuisine having pleasant aromas. The dishes include spicy tuna tartare and an extensive range of sushi. Also, they have "The Zeitaku Brunch" which is a fine-dining brunch that includes signature dishes. If you are a true sushi fan or just want to try the cuisine, then drive yourself to this new go-to destination.
Location: The Address Downtown Dubai
Timings: Saturday-Thursday 12 PM – 3:30 PM, 7 PM – 11:30 PM | Friday 1 PM – 4 PM, 7 PM – 11:30 PM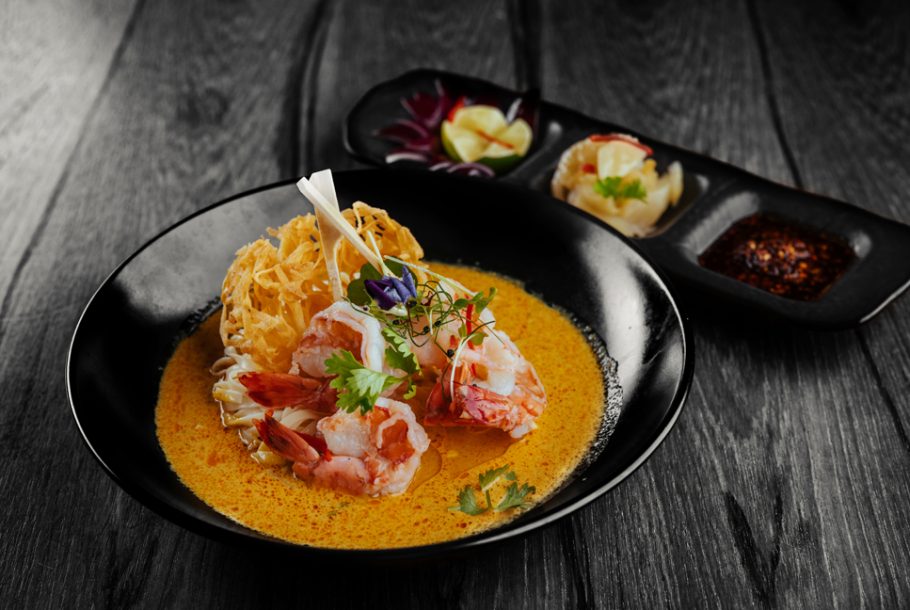 Staples that hail from the regal Thai cuisine, Benjarong is a popular place to dine for the people craving Thai dishes. The charisma and rich decor with elegant glitz make this joint perfect for the family. You also get to see some ecstatic views of the Dubai Skyline. Treat yourself to some tasty vegetable spring rolls, shrimp cakes, lollipops, and juicy prawns. The Friday Brunch is the best time to give this place a visit. Along with Thai cuisine, the experience gets more real with the peaceful sounds of Thai musicians.
Location: Dusit Thani Dubai
Timings: Saturday – Thursday 12 PM – 3 PM, 7 PM – 11:30 PM | Friday 12:30 PM – 4 PM, 7 PM – 11:30 PM
Awaken your senses with delicious Seafood in the wonderful Door Freestyle Grill – Steakhouse, which features premium steaks and lip-smacking seafood. Their menu comprises exotic delicacies like pomegranate salad, chicken tenderloins, beef sushi, beef kaymak, mushroom rice,…Do not forget to binge on delicious desserts and mocktails. It has a lovely ambiance and views of Dubai Creek. If you want to celebrate birthdays or anniversaries, visit this restaurant for an unforgettable experience.
Location: Bur Dubai
Timings: 3 PM – 12 AM
A great culinary destination to an exotic taste sensation, explore Egypt from the eyes of Zeit W Lamoon. Zeit means Oil and Lamoon means Lemon which is an Egyptian mixture that spices up the dish "Fava Beans". The restaurant uses fresh ingredients that will provide you with a mouthwatering experience from mezzas to authentic main courses. You can also treat your sweet tooth with some mouthwatering desserts. The atmosphere there will surely get you on a mesmerizing journey.
Location: City Center – Me'aisem
Timings: Sunday – Wednesday 9 AM – 11 PM | Thursday – Saturday 9 AM – 11:30 PM
Craving for authentic and flavorful Indian food? Gharana Restaurant is on the top list which serves delicious Indian Cuisine. The menu here features all the Indian cooking traditions and finest delicacies. The signature dishes include Murgh Ghazala, Nihari Al Subha, Dal Gharana, Litchi Rabdi etc. Along with the elegant decor, this restaurant will give you a vibrant feeling. The scent, the ambiance as well as the taste will leave you with unforgettable experiences. No doubt why is it considered as among the Best Dining Restaurants in Dubai.
Location: Holiday Inn Dubai
Timings: Monday – Thursday 6 PM – 12:30 AM | Friday and Saturday 6 PM – 1 AM | Sunday Closed
What are you waiting for? Book your tables and enjoy the vibrant sumptuous delicacies of Dubai to the fullest by visiting these Best Fine Dining Destinations.