Travelling makes you explore different cuisines from across the world. And when it comes to cuisines, Dubai offers the most authentic dishes that you will cherish forever. One such is the Pakistani cuisine, where you can relish their authentic dishes right from Kashmiri Tea to Karachi Biryani. But this can happen only when you visit these Best Pakistani Restaurants in Dubai and not miss out on this experience.
Lal Qila restaurant serves the best Indo-Pakistani cuisine that also features a wide variety of authentic Tandoori, Mughlai dishes, and Live Barbeque. The restaurant is decorated with a Mughlai theme and dimmed lights, making its ambiance look aesthetic. No doubt, this restaurant will offer you a wonderful dining experience with its Royal ambiance, stunning views of the Emirates Palace Hotel and the Union Flag, and of course with their mouthwatering delicacies.
Location: Jumeirah 1, Next to Diyafa Street
Timings: Saturday-Thursday 12:30 PM – 3:30 PM, 7:00 PM – 11:30 PM | Friday 12:30 PM – 3:30 PM, 7:00 PM – 12:00 AM
Established in 2006, Nayab Handi is offering the best dishes on their menu that will make your tastebuds experience the authentic flavors of Pakistani and Mughlai cuisine. The spices and herbs used in their food will never let you forget the rich aromas. From Handis to barbeque, this place has successfully garnered the top position and a unique destination. It is indeed a unique place to experience binging on some delicious meals.
Location: Al Wasl Road, Near Iranian Hospital
Timings: 12 PM – 4 PM, 7 PM – 12 AM
Love binging on non-vegetarian food? Then this is the best destination which is serving its customers from last 40 years since 1971. You can eat your favorite and mouthwatering dishes like chicken kebabs, mutton kebabs, Mutton Peshawari, butter chicken, and biryani with enticing ingredients. The list of dishes is endless at very affordable prices. If you are looking for sumptuous meals, don't forget to stop at this popular dining spot.
Location: Al Satwa
Timings: 5 AM – 2 AM
Karachi Darbar
A one-stop destination where Quality and Taste rules. Explore the Karachi Darbar – Karama's authentic and delicious Indo-Pak, Chinese and Mughlai cuisines along with Vegetarian and Barbeque delicacies. You will surely relish the mouthwatering dishes right from the Grilled Sizzling Kebabs to the Karachi Biryani. This restaurant is a treat for both vegetarians as well as meat lovers.
Location: Near Karama Hotel
Timings: 5:00 AM – 2:30 AM
Little Lahore
Enjoy your fine dining experience at Little Lahore by munching on its variety of delicious meals. They also have separate desserts and kid's menus that will surely make you come back for more! This restaurant is a must-try for a soothing and culinary experience that will make your food for love endless. You will also get to enjoy the beautiful stunning views of JLT Lake. Make sure to complete your meal with their desi traditional desserts.
Location: Jumeirah Lakes Towers
Timings: 10:00 AM – 12 AM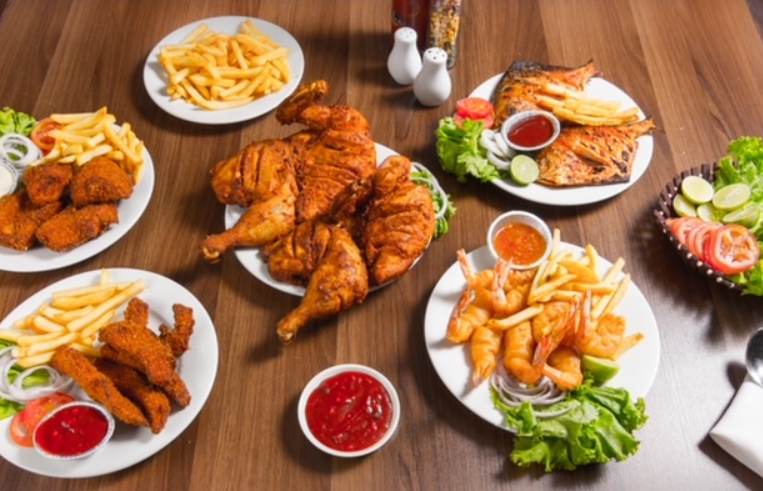 Bar.B.Q Tonight is known for offering impeccable food quality, and you will get to experience the eclectic flavors in their cuisines. If you love buffets, you must go here on weekends for the yummiest dishes they offer, especially the tikka, Mutton Behari, fish tikka, and tasty and juicy kebabs. Do experience the pleasant ambiance of this restaurant and enjoy your delicious meals.
Location: Al Hudaiba Awards Buildings
Timings: 12 PM – 12 AM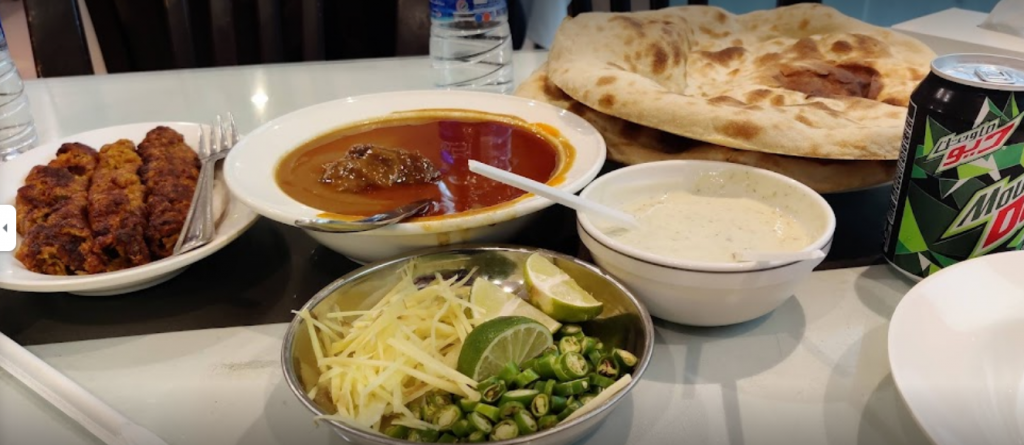 If your love for biryani is never-ending, you should make your drive to this destination with your family. It is also known for serving mouthwatering Barbeque and other Pakistani and Middle Eastern cuisines. Some of the other trendy items also include Zafrani Kheer and Mix Grill. The atmosphere here is relaxed and cozy designed with out-of-the-box interiors.
Location: Al Quasis (there are other branches as well, but this one is highly recommended)
Timings: Saturday – Thursday 11:30 AM – 12:00 AM | Friday 1:15 PM – 12:00 AM
Get ready for some lip-smacking delicacies by visiting these restaurants during your stay in this city. No doubt these restaurants deserve to be on your bucket list during your tourism journey.
Searching for options in any other cuisine? Then you must click here