What is so special about weekend brunches? Brunch is not just an act of eating, rather there is a deeper meaning.
The idea of brunch relaxes our minds. It puts us in the weekend vibe and is a great way to socialize and spend quality time with your loved ones.
Most importantly, it assures that you don't have to cram the food down your throat to get back to work. There is no thought of the next meeting in your mind.
We all want such quality time. To help you, we've prepared a list of places in Dubai that are popular for their weekend brunches. Enjoy and have a great time.
Marasi Brunch
The latest addition to Dubai's brunch circle, Marasi brunch, is already creating waves on social media. They are hosted every Friday from 2 pm at Open sesame, Hotel Indigo Dubai. They serve Mediterranean culinary delights with their own twist.
The place is designed to keep you soaked in delight. The menu offers a unique line-up of starters, seafood, mezzes, and desserts. And when it comes to brunch, Marasi combines the holy trinity – music, art, and food. The interior is fresh and colorful and makes us forget all our worries in the World.
The intentionally packed seating is handy for having a special moment with friends and family.
https://www.eventbookings.ae/brunch/marasi/marasi-brunch
Every Friday from 2 pm
The packages start from AED 199 per person.
Wanderlust Brunch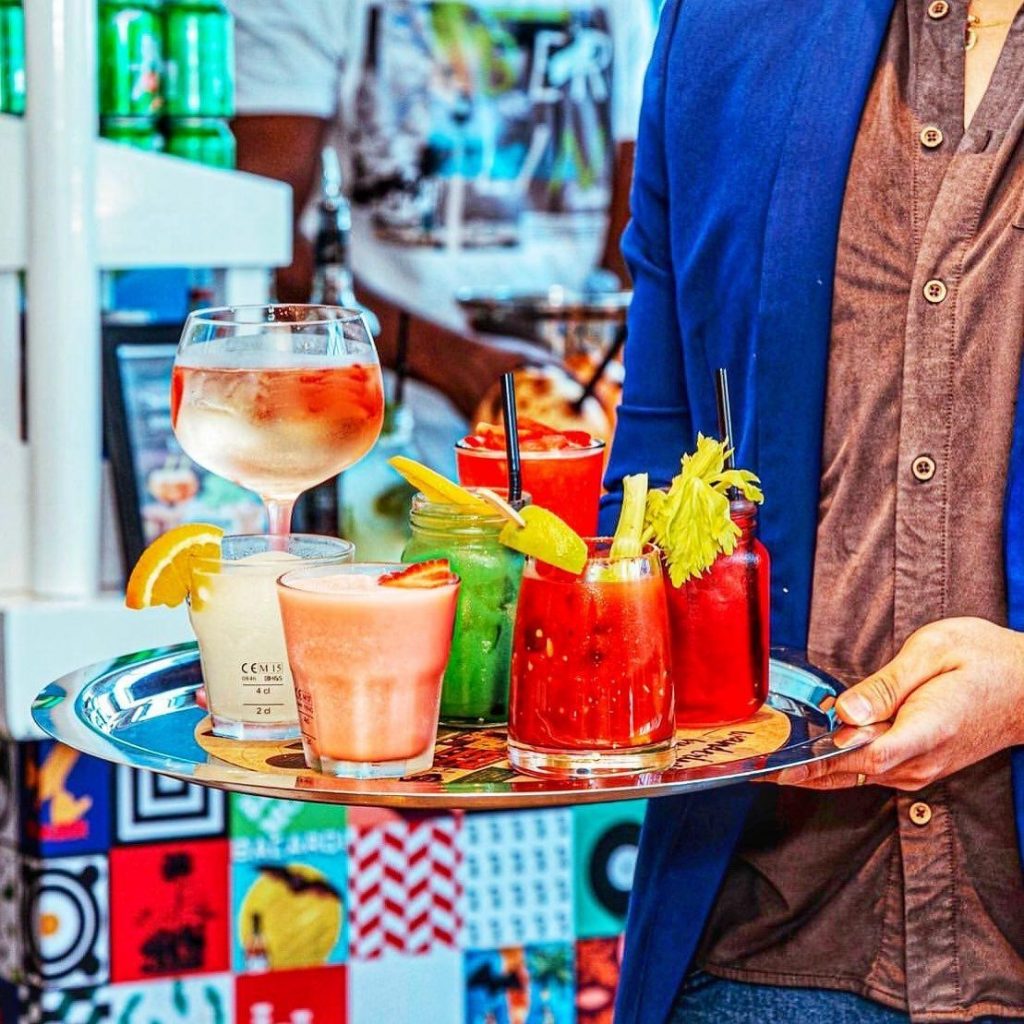 Would you like to taste all the World's cuisine during your brunch? Wanderlust creates such an eclectic experience with their one-stop culinary journey.
Wanderlust's brunch offers more than seven live stations. They have outdoor open garden seating overlooking the skyscrapers as well. A food truck is parked outside on the terrace, which looks super cool.
https://portal.marriott.com/dxbjw-jw-marriott-marquis-dubai-uae-hotels-dining/garden
Every Friday between 1 pm and 4 pm
Starts from AED 425 per person with house beverages.
Tasca by Jose Avillez
Tasca is the product of Jose Avillez, the celebrated culinary genius. Portuguese dishes with a local twist dominate Tasca's brunches. It includes seafood marinated to perfection, fruity Portuguese sangrias, and creamy pastel de nata.
If you have an inclination towards Portuguese dishes, Tasca is a great spot to quench your cravings. Located at the Mandarin Oriental Jumeira, Tasca overlooks the magnificent Dubai skyline and the Arabian Gulf. What's more! A live band will also entertain you while you are enjoying the food.
https://www.mandarinoriental.com/dubai/jumeira-beach/fine-dining/restaurants/portugal-cuisine/tasca-by-jose-avillez/tasca-brunch
Every Friday between 12.30 pm and 4 pm.
Starts from 700 AED for champagne
Non alcoholic 300 AED per person
Saffron Atlantis Dubai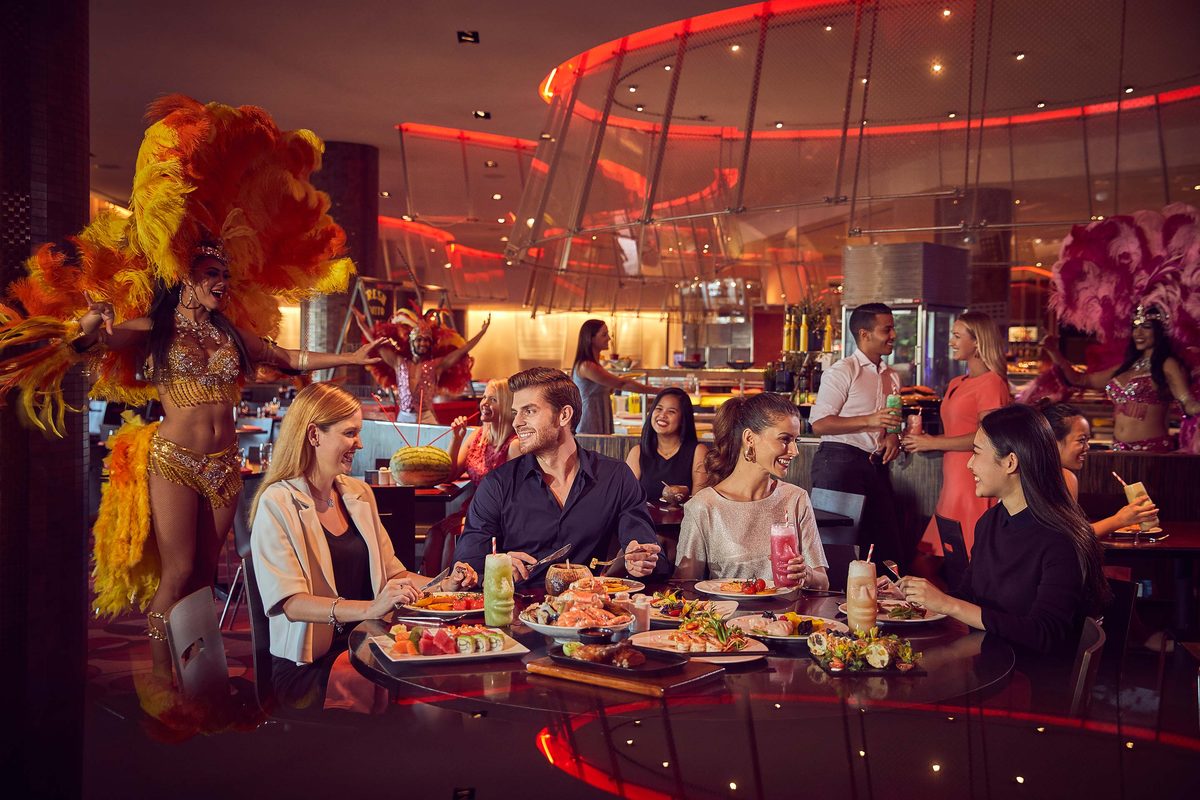 If you prefer your brunches to be pompous, Saffron is an excellent option for you. With live performances and DJs, Saffron takes the brunch experience to the next level. Its time to team up with your friends and enjoy a fabulous afternoon of non stop food, beverages and chart-topping hits.
https://www.sevenrooms.com/reservations/saffrondubai
Every Fridays between 1 pm and 4 pm
Start from AED 455 for house beverages and AED 495 for sparkling wine
Coya Dubai
Located at the Four Seasons Resort, Coya's brunch is hosted on Friday between 12.30 pm and 4 pm.
The Peruvian restaurant has a colorful, eye-catching, and glossy interior. Be it live performances or DJs, Coya Dubai offers an eclectic experience. They have separate non-alcoholic and Alcoholic brunch packages with a handful of appetizers, extensive main course, and luxurious desserts.
https://www.coyarestaurant.com/dubai-brunch/
Friday between 12.30 pm and 4 pm.
Starts from AED 409
La Carnita 

Located at the Intercontinental in Dubai Marina, La Carnita is the happening brunch spot for a Mexican fiesta. They serve all the popular, colorful, and spicy Mexican dishes. It includes the standard delights like tacos, chicken wings, nachos, and guac. All the masa-based traditional dishes are also on the menu. The ingredients are procured fresh and prepared homemade to savor the taste buds of the visitors.
Every Fridays between 1pm and 4pm
Starts from 250 AED
Parting words
So, that's all about the best brunch places in Dubai which you must visit this weekend! If you have been to any of these brunch spots, do share your experience with us. Plan your next brunch with your loved ones this weekend, and have a great time.
Other than these, do you have any other favorite brunch places? Let us know your views in the comment section.