A Cafe is an emotion. After all, it is not the usual fast-food chain or a commotion restaurant. Some go to cafes to read or write and have a quality 'me' time. For others, It acts as a perfect spot for meeting friends and socializing.
But the irony is we don't see them much nowadays except in the movies. What if we say we went to such a place?
Chapter Nine is the latest addition to Dubai's long list of eateries. And, what does it look like? Well- dainty, cute, and adorable might be the adjectives you could use to describe it. The cafe is totally comfy and cozy. If you're a fan of European-style cafes, you will fall in love with Chapter Nine.
So, its time to take a short tour of the restaurant and find out why exactly you must pay a visit.
The Ambience
Staying true to the European vibe, Chapter Nine is completely surrounded by glass walls. While the place isn't really huge, the glass walls do create that illusion. It is simple, monochromatic, and yet looks fresh.
The seatings are well spaced and comfortable. It's one side is well decorated with hanging plants. I am sure this will soon be the main Instagram attraction for the days to come. For avid readers, there is a bookshelf as well. It's not just for show, but they do have a great collection here. If you go with your friends or kids, then they have good board games as well.
Overall, Chapter Nine gives out a happy vibe. It'd be a perfect spot for classic cafe lovers, book readers, serenity seekers, and those who'd like to work outdoors.
The Food
The menu is quite extensive and eclectic. Even though most of them are European based, there are few Mediterranean and Asian dishes as well.
All the classic dishes are simply outstanding. Burgers, Pizza, Grills, and Salads are all amazing. But if you visit the place, there are a few must-tries you must try.
Avocado Cheese Toast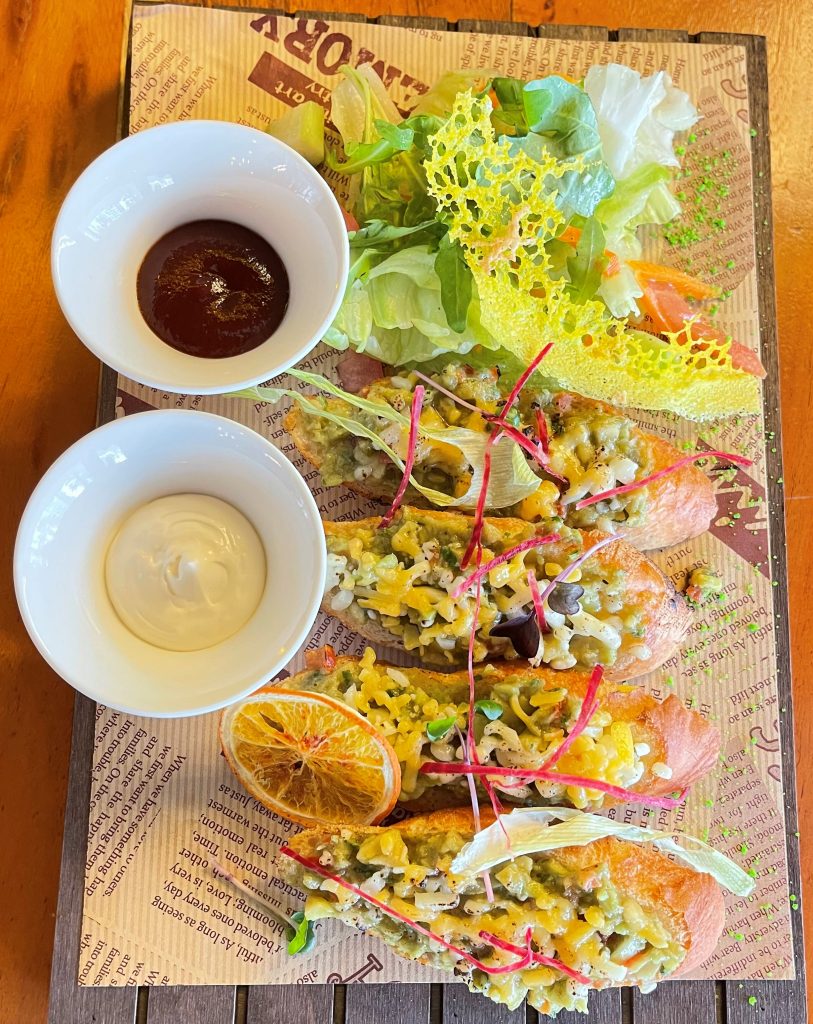 This Italian delight is perfectly assembled and plated. The mashed green avocados and the yellow melted cheese combine to form a great eye candy. Few red onion slices sprinkled on the top pop the overall appearance. The grilled baguette is crispy and crunchy. The added garlic enhances the aroma of this finger food. Even if you feel full, you'll be ordering the second plate of Avocado Cheese Toast.
Jalapeno Poppers
Chapter Nine serves the best Jalapeno Poppers. It is cheesy, creamy, spicy, and crisp. The Mexican corn and baby potatoes neutralize Jalapenos natural Scoville. Cheese and Jalapeno enhance the flavor and make us drool.
Walnut Brownie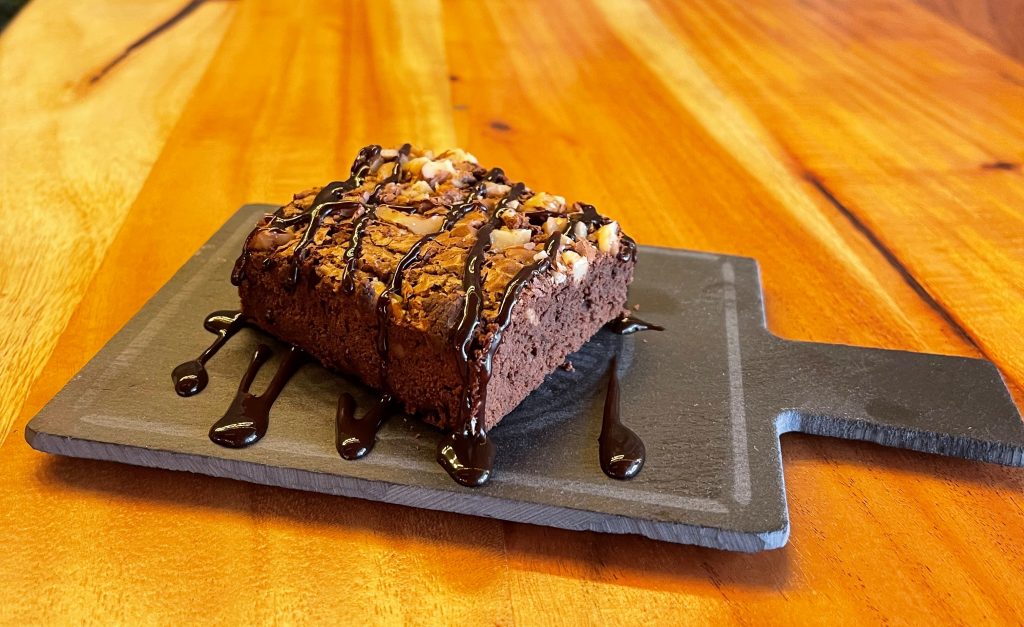 Dripping melted chocolate on the nutty malleable brownie is a sight to behold. It is thick on the surface, soft, and gooey on the inside. For dessert, Chapter Nine's walnut brownie is an amazing choice. You should also check out the Tiramisu here.
Flavored Lattes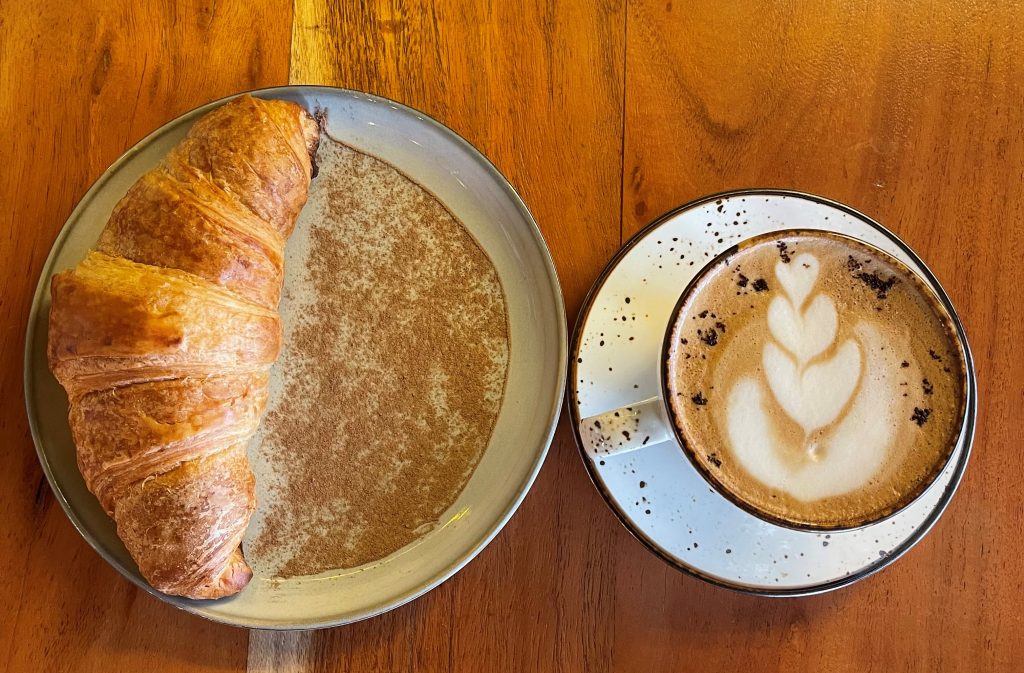 In a cafe, lattes go without saying. But the flavored lattes will simply change your day from okay to better. You have three luscious choices; caramel, vanilla, and hazelnut. Chapter Nine is the perfect place for the 'working amidst coffee' scenario.
Parting Words
Be it a family outing or an evening with friends, Chapter Nine would host you well. Check out this quaint place and share your experience with us in the comment section below. Do share it with your buddies and let them know about this fantastic place.