Lebanese cuisine is famous for its aromatic spices, minced & grilled meats, and a generous inclusion of fresh vegetables.
CLOUD, the Lebanese restaurant located at Studio One Hotel in Dubai Studio City, brings the best of their cuisine with their authentic flavor.
The Ambience
Aptly named Cloud, every detail that went into designing the place shouts 3 things: Airy, calm, and casual. They've succeeded in bringing the Mediterranean vibe into the gulf. There is an apt color selection, and the combination instantly soothes our mood.
There is an indoor setting to please those who'd prefer to stay inside. For outdoor seating lovers, there is a terrace area where the clouds literally become the ceiling for CLOUD. Overlooking the Dubai skyline under the magnificent blue sky is a perfect Instagram spot.
Other than this, its a great place to meet your friends, have a romantic evening with your loved ones, and relax under the open roof.
The Food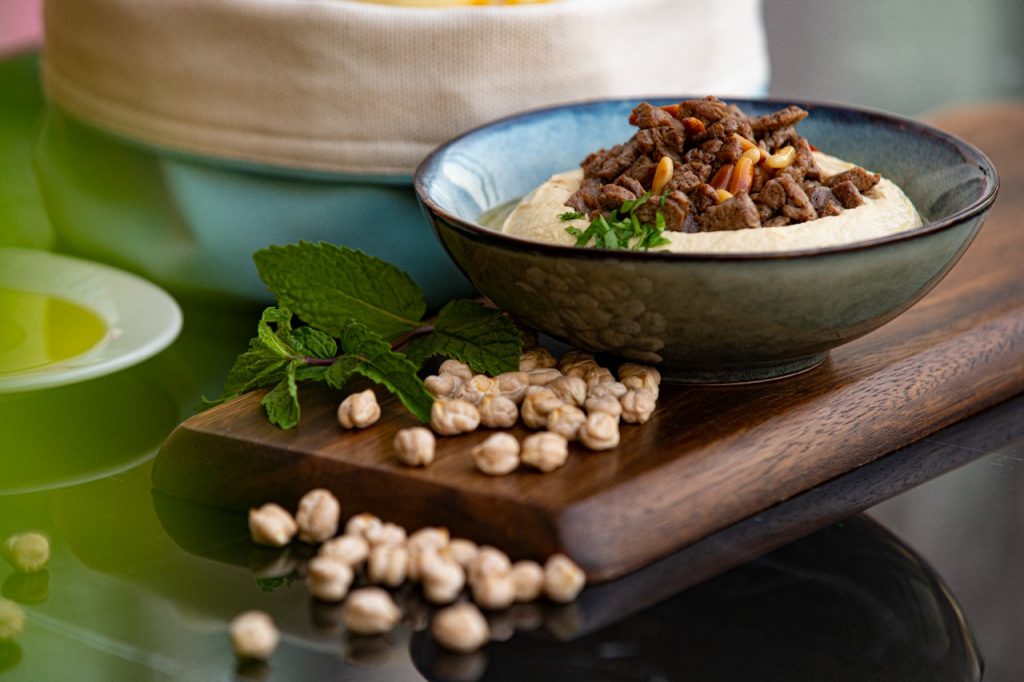 Lebanese cuisine needs no introduction. They've mastered the art of having balanced and well-nourished meals for ages. But don't misconstrue the word 'balanced' as boring. The combination of fresh vegetables, succulent meats, and gritty nutritious grains would make you come to CLOUD every day.
They serve authentic Lebanese food, including their traditional Falafel, Kunafeh, Cigar Borek, Pide, etc. But here are some recommendations that you shouldn't miss.
Fried Bizreh
It is a deep-fried fish served with a homemade chili labneh topped with fresh onions and parsley. The ground cumin's aroma will instantly activates your taste buds and prepare you to gulp down these crunchy, spicy sardines.
Acili Shrimps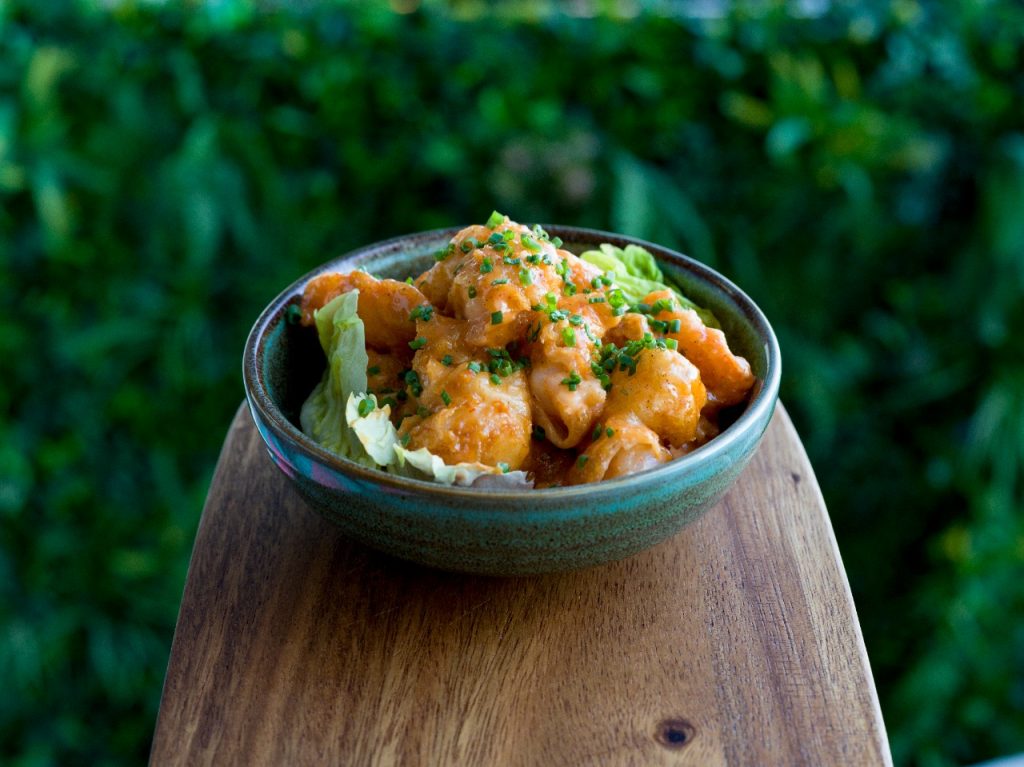 Acili Shrimp is CLOUD's chef-recommended dish. Every dish is served in unique traditional crockeries. Talking about Acili Shrimps, these are served in the traditional Mediterranean bowl. The fresh shrimps cooked in the spicy, creamy Shatta Mayo and sprinkled with chives are gorgeous to watch and munch. The shrimps are tender, juicy, and succulent.
Gilda
Gilda is a popular Pintxo (snack on a stick) around the Mediterranean. CLOUD serves the Gilda with anchovies, guindillas, and green olives with labneh on the side.
Weekend Deals at CLOUD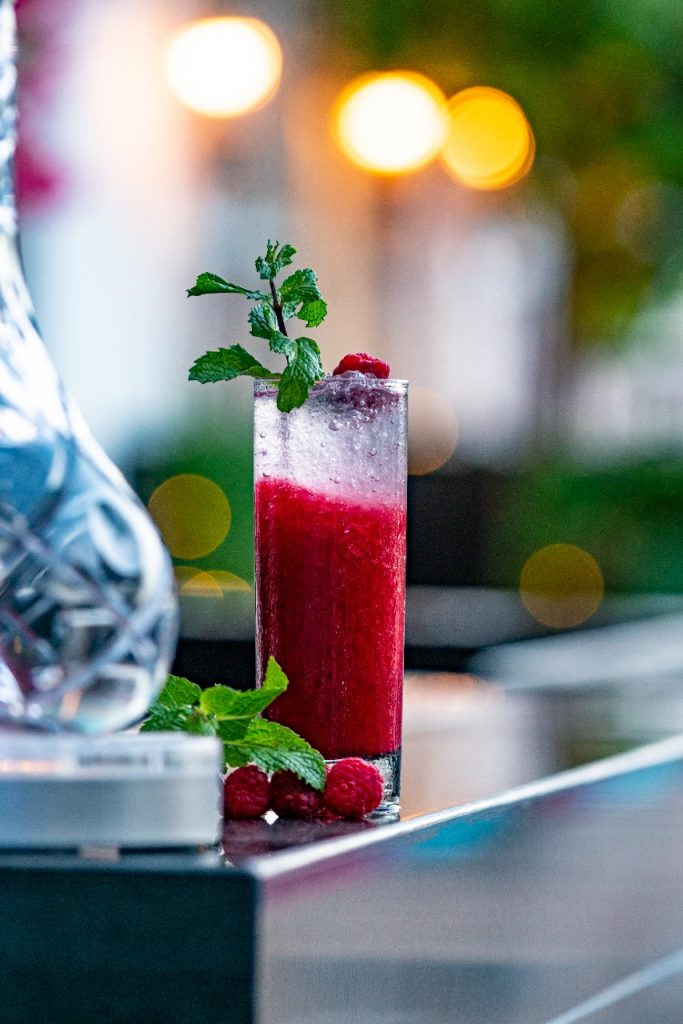 CLOUD has introduced a weekend (Fridays and Saturdays) food and beverage special package at AED 99 per person. The offer is only available between 5 p.m and 8 p.m. You can have three house beverages and two appetizers of your choice.
The offer is economical and suitable for spending your weekends with your friends for a light drink and snacking. Enjoying the Dubai skyline under the sky would be an added benefit.
Parting Words
Do visit the CLOUD and savor this Mediterranean relish.
Already visited this awesome place? Do share your experience in the comment section.
Also, don't forget to share this article with your friends and let them know about this awesome Lebanese restaurant.