Creme Brulee Recipe a French recipe meaning burnt cream it is cream in the oven with caramelized sugar, delicious and easy
If you like sweets, especially caramel, then without a doubt the French Creme Brulee dessert will impress you and it will be one of your favorite desserts.
Therefore, we invite you to try preparing it at home by following these simple steps.
French Creme Brulee ingredients
Cream 500 ml
Vanilla extract a teaspoon
100g sugar
6 egg yolks
A quarter cup of sugar to make caramel
How to prepare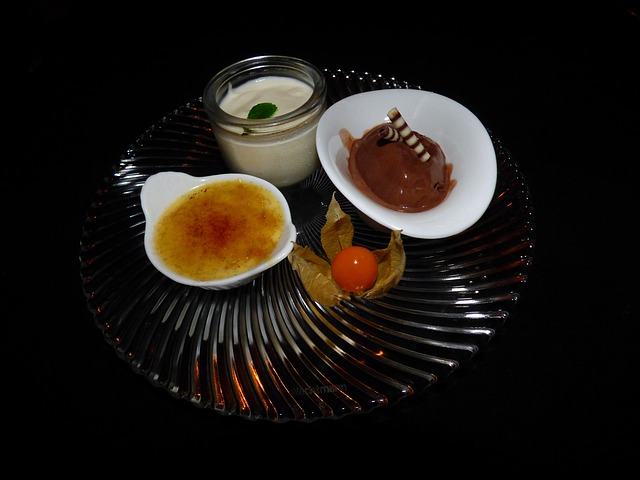 Preheat the oven to 180 ° C, then beat the egg yolks and sugar until the mixture is foamy and light yellow in color.
Add vanilla extract and mix well.
Slowly add the ready-made cream and whisk until the ingredients are well mixed.
Pour the cream mixture into ceramic bowls or custard cups and put them in the oven for about an hour.
After removing the cream from the oven, leave it to cool and gain room temperature, then place it in the fridge for about two hours or until it is frozen.
When serving, sprinkle two teaspoons of sugar prepared for making caramel on each cup of custard, then burn the sugar by placing it under the upper fire in the oven for 5 minutes, until it becomes golden in color.
Leave for a few minutes to cool and then serve